Welcome to the 515th Metamorphosis Monday!
How was your weekend? Did you attend any holiday home tours? We had one here but it was just too rainy and cold, so I stayed in and wrapped presents. I got a lot done, but still have so many more to wrap. It's really been an enjoyable task since I've been watching documentaries on the life of Jane Austen on my iPad while wrapping. I should be watching Christmas movies, shouldn't I? lol
For this week's Metamorphosis Monday, I've rounded up 16 previous posts that I hope you'll find helpful as you entertain and celebrate this holiday season.
Click on the BLUE title below to access each post.
Pottery Barn Inspired Garland Tutorial
I was obsessed with this picture when I first saw it in a Pottery Barn catalog. Since the cost of the garland was outside my holiday decorating budget, I found an easy, inexpensive way to make it for my own front porch.
Here's how the garland looked on my front porch.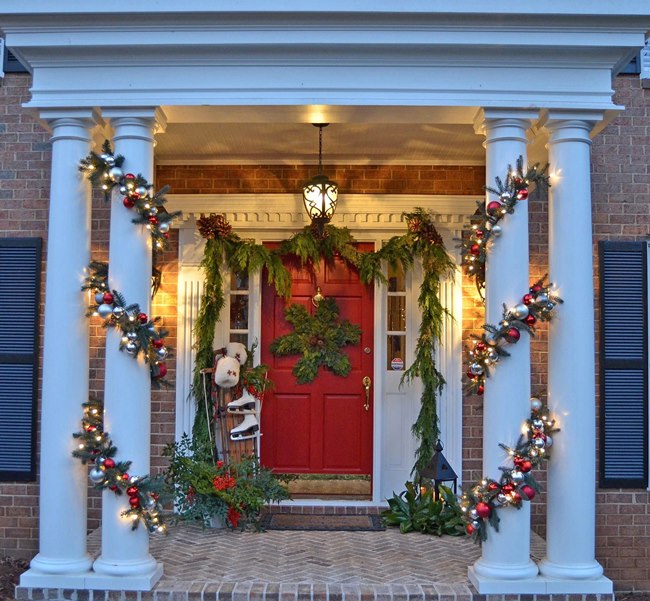 Cranberry Trifle for Christmas Dessert
This trifle is sooo good and very easy to make. Your guests will never guess how easy this impressive looking dessert was to make!
Such a fast and easy way to dress an entry table. Works great as a table centerpiece, too!
Soup is such a great way to warm up on a cold, cold winter day. This one is always a big hit when I make it! Having a dinner party? Make this recipe 2-3 days in advance and it will be one more thing checked off your to-do list.
An Insanely Awesome Champagne Punch: Great for Parties or a Christmas or New Years Brunch
I always make several batches because this Champagne punch is a big hit and goes really fast!
Set Up A Hot Cocoa Bar To Enjoy All Winter Long
This Hot Cocoa Bar would be great for a holiday gathering or just to have up all winter for you and your family to enjoy. Set it up anywhere in your home that's convenient, doesn't have to be on a porch as I had mine the year I shared this.
Make This DIY Sign for Your for Your Hot Cocoa Bar
This is a detailed tutorial sharing exactly how I made the sign to go above my Hot Cocoa Bar.
How to Repair Those Dead Christmas Tree Lights
Sometimes the fix is an easy one, but you just have to know where to look! 🙂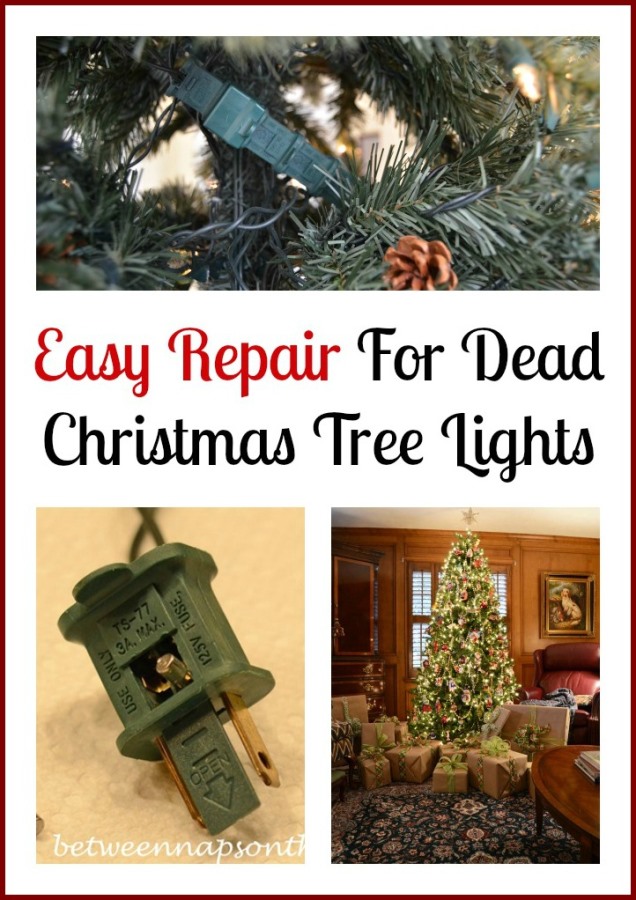 Decorate Your Door With Triple Wreaths: Grandinroad Knockoff
Took me a while to figure how to make this "triple wreath" design work for my front door. It's an over-the-top look that's a lot of fun to create!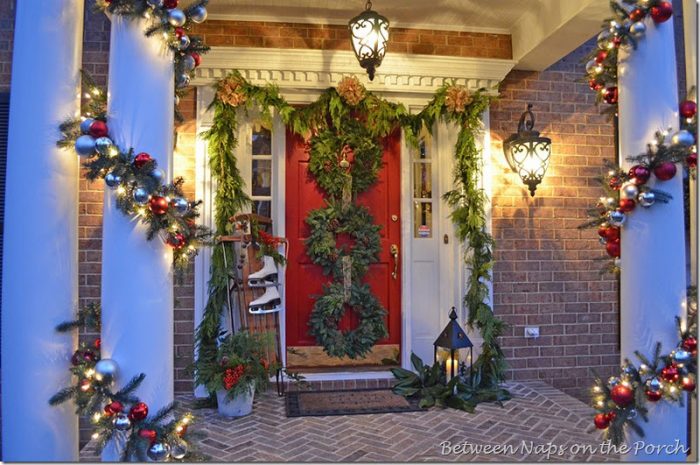 Decorate Your Car for Christmas!
I love to add a little garland to the top of my SUV for the Christmas season, especially the years I go on our local Christmas home tour. Would you dare to be seen with me in this car? lol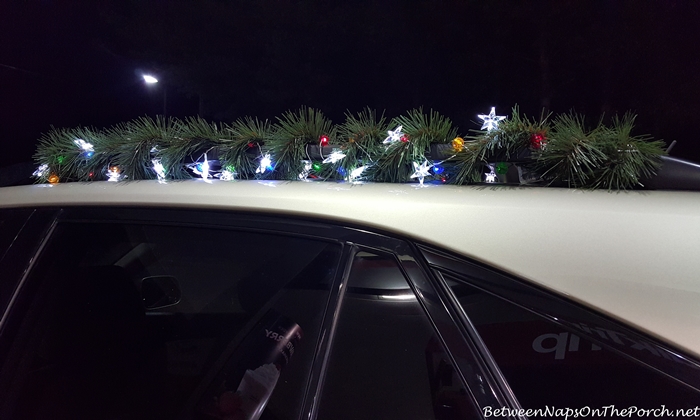 21 Drinks Great for Holiday Parties
I would love to make every one of these recipes!
Make a Cranberry Ice Chiller to chill your wine or water for a holiday gathering.
Decorate a Lantern, Mailbox or Pergola for Christmas
This is seriously the easiest arrangement you could ever make for a gate, post, lantern, pergola or mailbox. If you don't have a magnolia tree in your yard, use holly or another long-lasting evergreen. There's a lot of faux greenery available out there that would work well for this, too.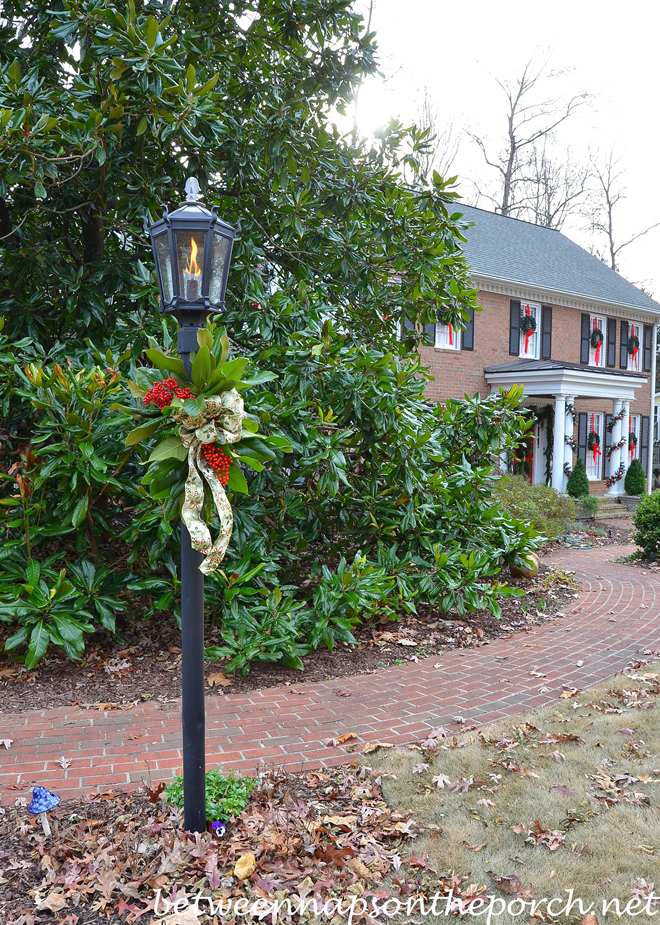 Decorate a Porch for Christmas
Decorate your porch and enjoy it all through the holiday season, even if it's only by viewing it from inside your home, snuggled up by a warm fire.
Snowman Spice Cake Dessert and Centerpiece
Bake this adorable Snowman Spice Cake for a festive holiday dessert! He'll make a great centerpiece for your holiday table, as well!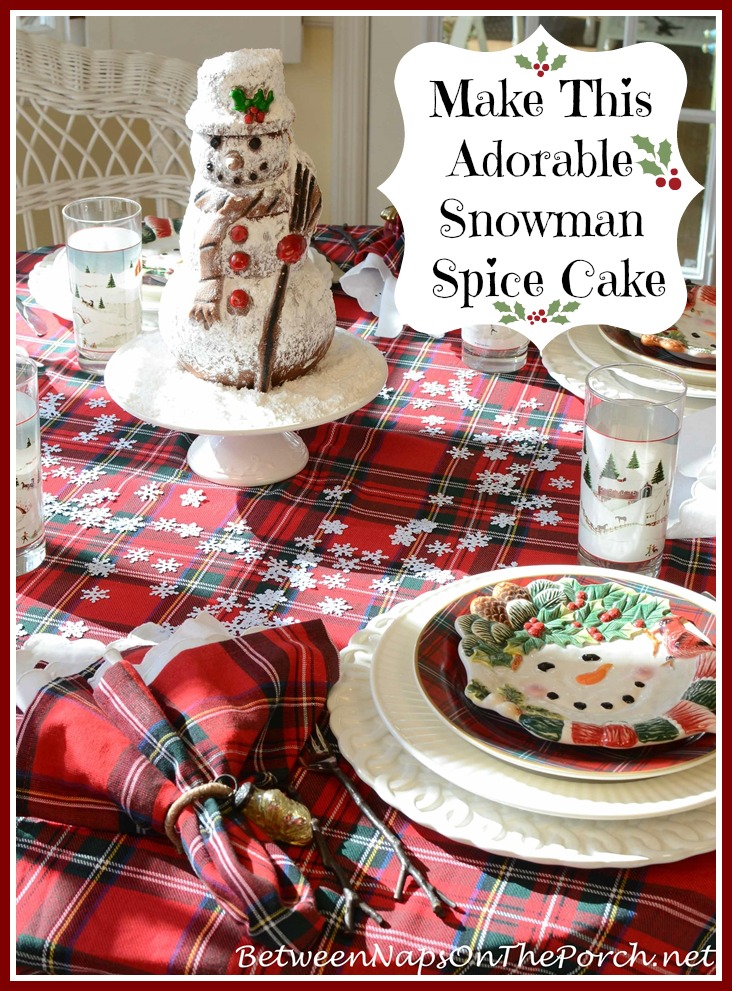 Bonus Fun for the Christmas Season
Don't forget to take some time for yourself this holiday season. Sipping on a glass of hot cider or mulled wine would be so nice while watching your favorite Christmas movie.
In the past, I've shared tours of the homes featured in my favorite Christmas movies. You'll find those all gathered together here: Home Tours from Your Favorite Christmas Movies. Click on any link at that page to tour your fave Christmas movie house including Home Alone, Christmas Vacation, The Holiday and A Christmas Story. You'll also find links to the actual tour I took of The Christmas Story house in Cleveland, Ohio a few years back.
(Images below aren't clickable, you'll find all these movie house tours at the link above.)
Merry Christmas and Happy Holidays to you!
Follow Between Naps On The Porch on Instagram for more of my holiday posts: BNOTP on Instagram
Looking forward to all the fabulous Before and Afters linked for this week's Metamorphosis Monday!
Pssst: I post almost daily to Instagram. Follow Between Naps on the Porch on Instagram here: Between Naps On The Porch.
If you enjoyed this post, subscribe for free email updates when a new post is up here: Subscribe for post updates.
Tip: If possible, please do not use a Hotmail e-mail address to subscribe. Hotmail's servers are notorious for filtering out perfectly good emails.
Metamorphosis Monday
Metamorphosis Monday is a party that's all about Before and Afters. If you are participating in Met Monday, please link up using the "permalink" to your MM post and not your general blog address. To get your permalink, click on your post name, then just copy and paste the address that shows up in the address bar at the top of your blog, into the "url" box for InLinkz when prompted.
In order to link up, you'll need to include a link in your MM post back to the party so the other participants will have an opportunity to receive visits from your wonderful blog readers.
Feel free to link up Before and After posts that are home, gardening, decorating, crafting, painting, sewing, cooking, fashion, travel or DIY related.
Be sure to include a link back to the party in your post, so your readers will be able to find and visit the other bloggers who are participating.
Do not link up to the party if you're only doing so to promote or sell a product.
To those linking up, if you notice a shop or online store linking up to sell products (yes, unfortunately, that happens) please let me know so I can remove their link and block them from participating in future parties. No one wants to visit a link expecting a Before and After, only to find a spam link to an online business/store.
*If a post is sponsored or a product was provided at no charge, it will be stated in post. Some links may be affiliate links and as an Amazon Associate, I may earn from qualifying purchases. *