Welcome to the 627th Metamorphosis Monday, a blog party sharing fabulous Before and Afters!
From time to time as I'm working around the house, I will see or think of something that I think would be a great little idea or tip to share with you. Often it's not anything that's worthy of a full post, but just an idea I think you may like or find handy.
I've been thinking about writing this post for a while but I never seem to get it done, mainly because I envision it being a really long post and who's got time for that! lol So, in today's post, I'm sharing 3 tips/ideas that are little things I've discovered that have made my life less stressful–or maybe just a bit more fun.
Tip 1: I love riding my Peloton bike but sometimes I want to take a class without the commentary from the instructor. A company called Top Form Design makes various shelves and attachments you can add to your bike. I purchased the one they call "The Sidewinder" that will hold a laptop or iPad, along with a mousepad/mouse.
So now when I'm in the mood to watch a perfume or a handbag review on YouTube, I get some exercise while I'm doing it! I will purposedly save videos that pop-up from the YouTube channels I follow, just so I can watch them while working out. It's super easy to do since Peloton publishes everything you need to know (like the cadence & resistance for the ride) right on the screen. I just turn the class volume down and have at it!
Tip 2. In the county where I live, everyone is responsible for arranging their own garbage/trash pickup. There's no county or city truck that comes around to pick up the trash.
One of the biggest stressors for me each week is remembering to push my trash bin to the curb. I rarely forget, can only think of one time that I've done that, but it's just stressful knowing that if I do forget, I will be stuck holding onto that trash for another full week or pay an additional fee to have the company come back out to get it. Not only that, if I forget where will I put the next week's trash?! Stress!
One of the services I've always admired about my son and daughter-in-law's neighborhood is how their neighborhood includes trash pickup right at your home. They drive their little mini-truck right up to the back of the house so there are never any unsightly trash bins lining the street as you drive down it. Plus, you never have to worry about missing trash day.
A few months ago I searched online and discovered there's a company in my area that comes right down to your house to pick up the trash. I called them hoping to use their service but unfortunately, they don't service my street. I couldn't talk them into adding me to their service but one of the things the owner suggested was to call my current service to see if they offer house-pickup for an additional fee.
I called and was surprised to find they did offer trash pickup at the house! They call it their "Back-door" service. They don't advertise it, but for an additional $10 per month they will pick up trash right at your home. I signed up on the spot and it has been awesome!
I no longer have to stress about forgetting to put the trash out each week. I no longer have to dodge the large bin at the end of my driveway as I come and go in my car throughout the day on trash day. I no longer have to drag the bin down the driveway once the trash has been picked up. And I no longer have to run outside in the dark on freezing, cold, rainy nights when I realize I've forgotten to push the bin to the edge of the road and tomorrow is trash day.
Now I just take the trash out of my kitchen bin, drop it in the can just outside my garage door and it magically disappears every week. What a luxury! This has been a life changer and I just wanted to mention it in case you live in an area where you have to hire your own trash service and have to push your bin to the road each week. Any time I can eliminate one more thing-to-remember-to-do from my life, it removes a bit more stress from my life, as well. Well worth the extra $10 per month!
One extra bonus: I love not seeing an unsightly trash bin sitting out in front of my home all day on trash day. I envision a day (cue the angelic music) when streets are no longer lined with full (or overturned) trash bins! 😉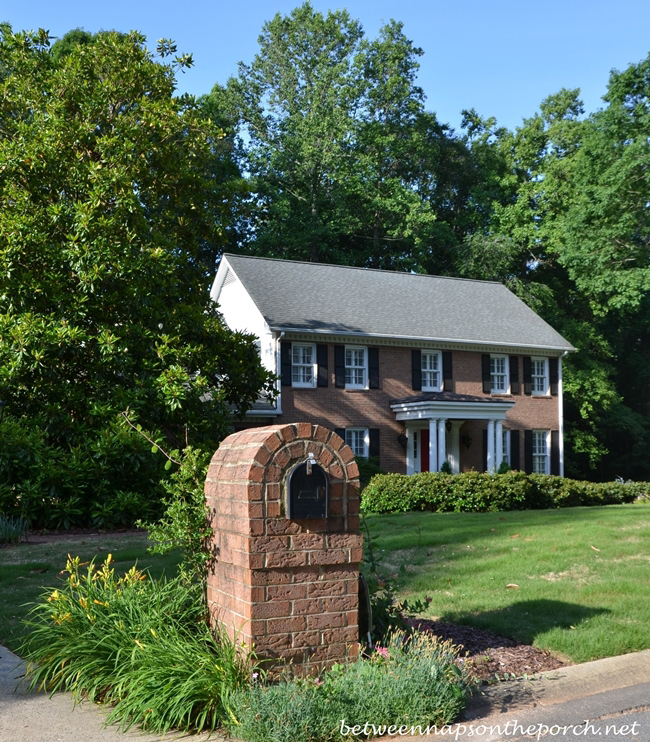 Tip 3. I'll leave you with one more little change I've made and have been loving. I am always looking for short cuts when it comes to doing dreaded chores around the house. If I can't find a shortcut, I'll try to find a way to make the job more enjoyable.
One thing I started doing last year involves a shortcut for doing laundry. One of the things I always dread when doing laundry is having to match up the socks before putting them away, hoping one hasn't vanished as socks are so famous for doing.
Last year I discovered these amazing merino wool socks that are beyond cozy and warm. I love them so much, they have become the only socks I wear during the fall and winter months. (Socks are available here: Black Merino Wool Socks)
One day it dawned on me, since these are the only socks I've been wearing for the past couple of winters, why am I taking time to pair them up when folding the laundry. Now, when I pull everything out of the dryer, I no longer fold or pair up my socks, I just drop them all into one of the little bins in this bench here in my closet.
When it's time to get dressed, I sit down, open the bin and pull out the first two socks my hand touches. This has been an awesome time-saver when folding laundry–just one less thing to do!
Hope you found this helpful and if you enjoyed this post, let me know and I'll write another with some additional time-saving, joy-adding, stress-relieving tips.
Looking forward to all the wonderful Before and Afters linked for this week's Met Monday!
Pssst: Did you know Between Naps On The Porch is on Instagram? You'll find me on Instagram here: Between Naps On The Porch.
Like to know when a new blog post is up and available to read? Subscribe for email updates, it's free and your email will never be shared.
Subscribe for free post updates via email here: Subscribe.
Metamorphosis Monday
Metamorphosis Monday is a party that's all about Before and Afters. Please link up your Before and After projects like DIY projects, room makeovers, craft projects even recipes. Any Before and After is great! Please do not link up Table Settings, save those for our Tablescape Thursday party on Thursday.
If you are participating in Met Monday, please link up using the "permalink" to your MM post and not your general blog address. To get your permalink, click on your post name, then just copy and paste the address that shows up in the address bar at the top of your blog, into the "url" box for InLinkz when prompted.
In order to link up, you'll need to include a link in your MM post back to the party so the other participants will have an opportunity to receive visits from your wonderful blog readers.
This party has ended, click button below for the links to all who participated.
*If a post is sponsored or a product was provided at no charge, it will be stated in post. Some links may be affiliate links and as an Amazon Associate, I may earn from qualifying purchases. *