I've always wanted to travel and see more of this big, beautiful world, but for many years traveling outside the United States seemed like just a dream, something other folks did but I would never be able to afford.
After I retired, Wanderlust really set in. The one place I had always wanted to visit more than any place else was Italy. With more free time on my hands, I started researching online for ways to travel that would work with my budget. I was surprised to find that travel doesn't have to be as ridiculously expensive as I had thought. There are definitely ways to save, especially if you are flexible about when you travel and how soon you leave.
Before I share some of the ways I've learned to make travel more affordable, I must acknowledge that travel preferences can be very personal. My expectations, needs, requirements etc… for travel may be completely different from yours.
For example, I prefer small-group travel whenever possible. Other folks don't mind traveling with a large group. One person may love eating out for every meal, while another person may prefer dining more frugally.
So please take the things I share today and use them in whatever way works best for you. That's the beauty of travel, there are sooo many ways to do it!
Tip 1: If your budget allows, decide on an amount you feel you can spare each month and have that amount automatically deposited into a savings account you've set up just for travel. You'll be amazed how fast that account will grow over the course of a year. Even if it takes 2 or 3 years to reach the amount you need for your dream trip, it will be worth it!
Update: Just wanted to add, if you don't think there's room in your budget for travel, look for little ways to save each month. I don't mean giving up the things you truly love and enjoy…who would want to do that! But perhaps there are things you're spending on right now that don't offer any real value or joy to your life.
Recently, I had my cable disconnected because I realized I didn't enjoy 95% of the programming I was seeing on there. In fact, I hardly ever watched TV at all. I kept my high-speed internet since I do very much enjoy that–and I subscribed to Acorn TV for less than $5 a month. I love Acorn TV…can definitely recommend it!
I could have kicked myself for not making this change years ago. It's saving me quite a bit each month and that's money that can go to things I do enjoy…like travel. And handbags. lol
Tip 2: There are quite a few sites online these days that offer what's called "Last Minute Travel Deals." Three sites I regularly check for those are Grand Circle Travel (GCT), Overseas Adventure Travel (OAT) and Vantage Deluxe World Travel. I'm sure there are other travel companies out there offering last minute deals, as well. Several of the trips I have taken over the last 3 years have been LMTD trips.
How do "Last Minute Travel Deals" work? Often travel companies will have a trip that's almost completely filled, but still have a handful of rooms/spaces available. You especially see this with river cruises. Rather than have the boat leave with empty rooms, they will discount those, sometimes dramatically.
Sometimes the last minute travel deals really are last-minute, meaning the trip leaves in 2-4 weeks. I once booked a LMTD that left one week later! But often, LMTD offer dates that are a couple of months out. So if you are someone who needs a bit more time preparing/scheduling a trip, look for the LMTD with available openings a few months out.
At the end of this post, I'll link out to the companies whose last minute trips I've taken, along with a discount number that will save you an additional $100 on any trip you book. Hint: Be sure to check the LMTD regularly because most companies update their LMTD page weekly and the best deals go quickly!
Note: I learned some very disappointing news a few months ago, but it won't affect you if you always travel with a spouse or a friend who rooms with you. Over the last three years, I've booked several LMTD trips with Grand Circle Travel and Overseas Adventure Travel. It's my understanding that GCT owns OAT, or maybe it's the other way around.
Recently I called about an awesome LMTD to Japan. The travel advisor with whom I talked informed me that the last minute travel deals are no longer open to people traveling solo…they are only available for couples now. What???
I asked if they had any single-bed rooms still left for the trip to Japan. He said yes, they did…but that I couldn't have one at the LMTD rate. He said the single rooms from here out were only open to solo travelers who were willing to pay full price, and only couples were allowed to take advantage of their last minute travel deals. So even though the Japan trip was listed as a Last Minute Travel Deal and they had single rooms available, I couldn't book a trip at LMTD pricing advertised on the LMTD page.
Though I can no longer take advantage of GCT and OAT's last minute travel deals, if you are married or always travel with a friend with whom you don't mind rooming, you can still take advantage of the LMTD you'll find at the GCT and OAT website.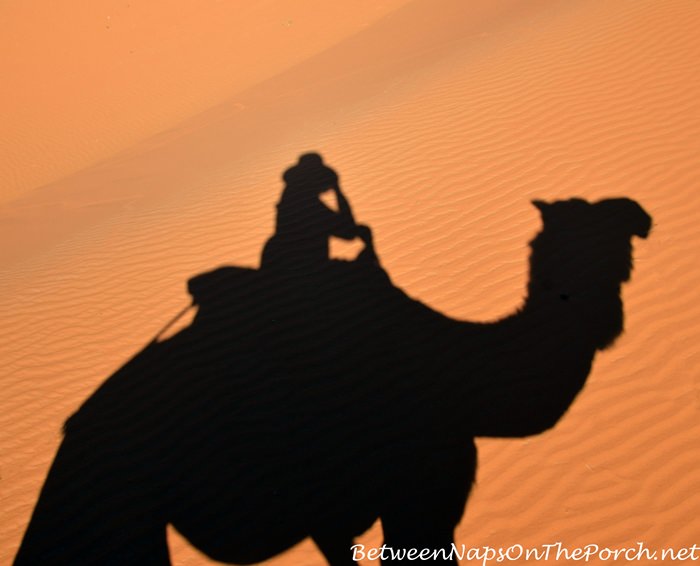 Tip 3: Since travel is very important to me at this point in my life, I put as many of my monthly and everyday expenses as possible on two credit cards that are travel-themed/oriented cards. The two cards I currently use are a Capital One Venture Card and a Delta American Express card. (I live within 30 minutes of the Atlanta airport so I end up flying Delta almost exclusively.)
Update as of May 2019: I decided to close my Capital One card. The reason I closed it is because it's the only credit card I have that repeatedly keeps being compromised.
Recently, I noticed a charge that was close to $16,000 on my card. Capital One approved someone going into Sam's Club (a place I never shop in and don't even have a membership) in Morrow, GA, a place I've never even been, much less shopped in and let them charge almost $16,000 on my card without ever emailing me or texting me to ask if this was me making the charge.
I still had my card in my possession so have no idea how the crook got my number and apparently made a fake card, but this never would have happened if they had just texted me before approving the charge. They credited back the entire amount but since this has happened three times with Capital One over the past 3 years, and it's the only card I have that has ever had this happen, I closed the account. I don't have time to keep dealing with that kind of drama. So I can't recommend a Capital One card after my experiences!
One of the coolest ways to earns points rapidly is to have all your monthly, every-day expenses go on one of your travel credit cards. For example, my cell phone, electric, gas, cable internet, blog hosting fees, car insurance etc… automatically bill straight to my Venture Card, meaning I earn double points for expenses I have every single month.
Stop and think for a moment how much you spend on a monthly basis for your basic needs of life like utilities, food, gas for your car, shopping, doctor's appointments, etc… Now imagine getting double that amount in points for every $ spent each month, points that can then be used for travel!
That's one of the things I really like about Capital One is you get double points for everything you put on the card…no limitations. My Delta Amex only gives single points, unless it's a Delta purchase–then you get double points. So when I pay for a flight, I make sure to use my Amex card for those double points.
Over the years, I've been able to "erase" the cost of two trips I've taken using Capital One points. Plus, two round-trip, international flights have been paid for in full with Delta Skymiles points earned via my Delta Amex card. So points do add up!
There are many more cards out there that work this way, just Google for credit cards that help pay for travel and you'll find several from which to choose and compare. So far, I've been very happy with my Venture card because there are no limitations on what you need to purchase to earn points and they make using the points so easy.
Tip 4: A friend of mine really enjoys using a service called, Friendship Force. FF was founded in 1977 by Wayne Smith with President Jimmy Carter. They just celebrated their 40th-anniversary last year, so they are still going strong.
I'm not exactly sure how it works but I think the gist of it is…you stay in the home of a person who lives in the country/area where you wish to travel. I believe they act as your travel guide, as well as providing some meals, etc… So you get a real authentic experience…not a "tour" experience.
I think at some point, you reciprocate by opening up your home to someone who wishes to travel to your area, but I'm not sure if that's a requirement. You can read more about Friendship Force at their website here: Friendship Force. My friend loves it and has used it often over the years!
Tip 5: When booking a flight, I like to use Google Flights to find the best fares. It's a good starting point since it shows all the fares available at that time. Here's a great article from Clark Howard, a local consumer advocate, with information about how Google Flights works: Google Flights: How it Works.
I hope these tips are helpful. I not an expert by any means, but these are the ways I save when traveling. My goal is to take at least one trip per year, two if possible. Since I didn't start traveling to very late in life, I have a very long bucket list!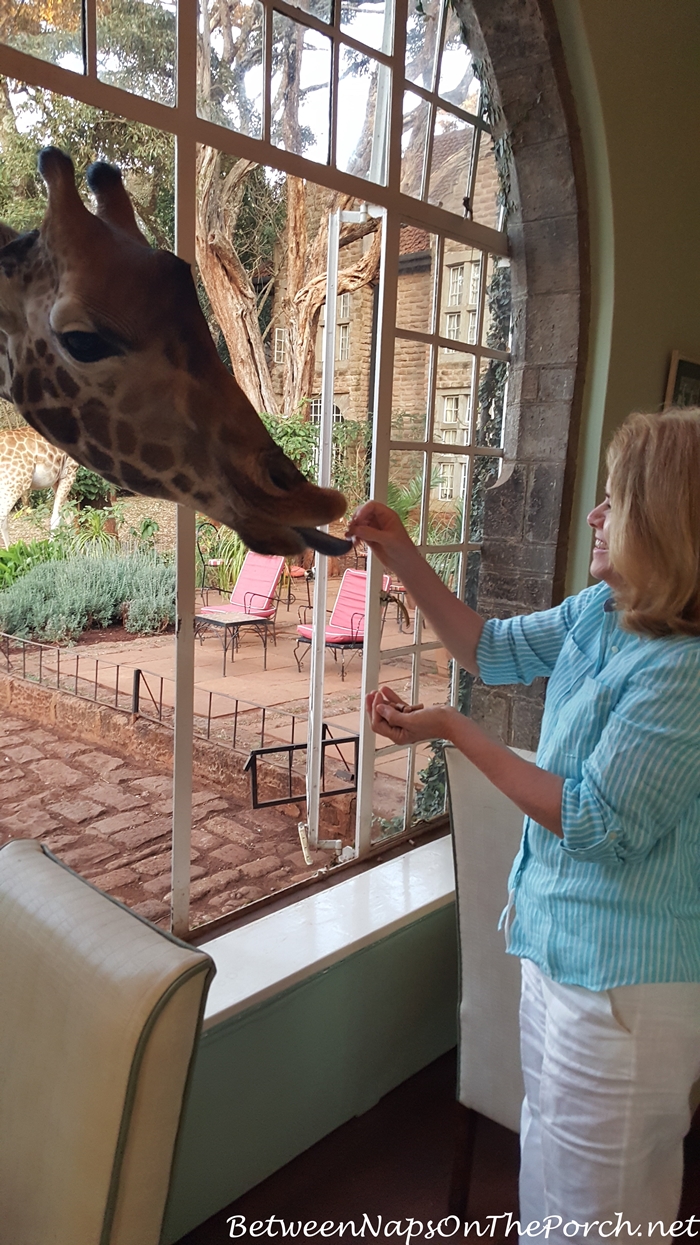 As promised, here's a list of the companies with whom I have traveled using their Last Minute Travel Deals.
Note: Between GCT and OAT, I prefer OAT because they keep their groups much smaller. Actually, when it comes to a river cruise, either company is fine with me, it's just the land trips that I much prefer "small group travel."
Grand Circle Travel (When booking, mention my account number (2634289) for an extra $100 off. Both GCT and OAT give $100 off a trip when referred.)
Overseas Adventure Travel (When booking, use my account number (2634289) for an extra $100 off. Both GCT and OAT give $100 off a trip when referred.)
Vantage Deluxe World Travel (Vantage makes their LMTD page difficult to find, have no idea why. So bookmark it to refer to later.)
There are many more companies out there who run travel specials throughout the year. I've heard good things about Gate 1, though I've never used them.
Please let me know if you have any questions in the comments, happy to answer those if I can. I'm still learning about more ways to save on travel, as well. I'll continue to share anything I learn that I think you'll find helpful, appreciate if you do the same!
Happy Travels, dear Friends!
*If a post is sponsored or a product was provided at no charge, it will be stated in post. Some links may be affiliate links and as an Amazon Associate, I may earn from qualifying purchases. *