So excited! I ordered Susan Branch's latest book a few days ago and it just came yesterday. I can't wait to read through it! It's called Gratitude and it's filled with uplifting, positive messages.
My favorite part of all her books are the beautiful watercolor images. Oh, I would love to be able to paint like that!
I just love her books! I always feel like I'm reading a letter from a good friend when I curl up with one of her books. I plan to buy several of these to give as gifts for birthdays and Christmas. Actually this would make a wonderful hostess gift or a lovely gift for a teacher. You'll find this book available here: Gratitude by Susan Branch.
Horchow's Biggest Sale of the Season
Horchow is having their biggest sale of the season right now. I'm in love with this mirror! I wish I had someplace to use it in my home.
I'm tempted to buy one to use in my upstairs bathroom renovation. I love the design! It's elegant but the white color keeps it from being too formal. Sooo pretty! You'll find it available on sale here: Mirror. I bet it won't last long. I love this mirror!
I'm also crazy about this cute birdie lamp! I can think of so many places I could use it from my office, to my guest room to the porch. Sooo cute! It's available here: Bird Lamp.
There's also a lot of flatware on sale right now, including the bee flatware you've seen me use so often in table settings. I think I'll use it for this week's table setting. It's perfect for spring and summer.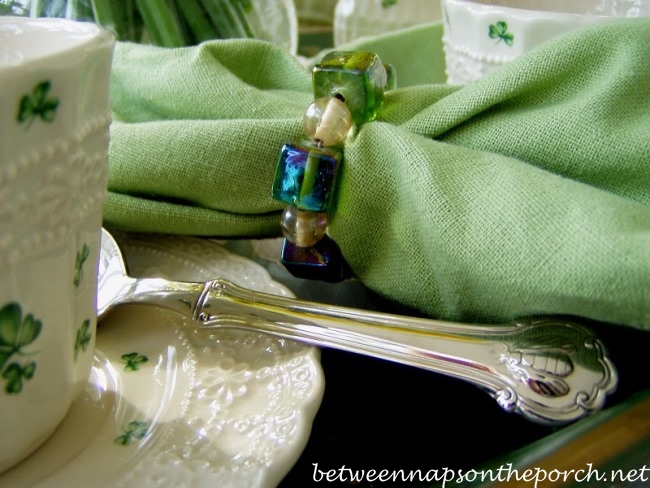 With the sale, the bee flatware is right at $100 for 8 place settings! That's way less than what I paid when I purchased it! The bee flatware is available here: Bee Flatware.
The colorful flatware that I often use is on sale, too. I have it in blue, white and black. I love the pineapple and fleur-de-lis flatware…would love a set of both of those! You'll find all the flatware that's currently on sale here: Flatware.
Talbots has extended their Friends and Family sale through Sunday. I didn't get to check out the sale over the weekend so I'm glad they extended it. You can check it out here: Talbots Friends and Family Sale.
There's one particular shirt that I loved when I was last shopping in the store, but I was waiting for a sale. The pictures online don't do it justice, but you can see it here: Beaded Shell. Hover over the picture showing the top for a better view. It's so beautiful in person, like a spring garden! Use code FRIENDS30 at checkout for the sale.
*If a post is sponsored or a product was provided at no charge, it will be stated in post. Some links may be affiliate links. *