Welcome to the 416th Metamorphosis Monday!
Thanks so much for all the birthday wishes and comments on Saturday's post. You are amazing and I truly feel so blessed by your lovely words! As I always say, YOU are the very best part of BNOTP!
A while back I wrote an unusual post where instead of sharing some projects I hoped to do in my my home, I shared five projects that I was pretty sure would never get done. Some were small ideas while others were more ambitious. You'll find that previous post here: 5 Projects I Want to Do In My Home, But Probably Never Will
Number 3 on that list was add a mini-fridge to the office or the office closet upstairs. I loved these darling retro refrigerators I had discovered, but was concerned a fridge would one day leak and cause damage to the flooring in the office.
But aren't they cute?! lol You'll find links to these adorable retro-style refrigerators in that previous post here: 5 Projects I Want to Do In My Home, But Probably Never Will
Whenever I take a cycling class on my Peloton Cycle, I sometimes forget to grab a water bottle before starting my ride. You can't pause a ride once you've started it, at least not at this time, so I've been trying to do better about remembering my water. (See more about this bike in this previous post: My Peloton Cycle, A Healthy Addiction.)
Recently, I realized I should probably be drinking something to replace the electrolytes, etc… that I burn through when riding. My daughter-in-law drinks "Smart Water" during and after a ride. I looked for some the last time I was in the grocery store, but they didn't have any. They did have "Vitamin Water," so I picked up a few of those. I think I'll look for the Smart Water again today.
If you have any suggestions for an awesome drink to replenish your body after exercise, one that doesn't contain a bunch of sugar or artificial ingredients, please leave it in the comments. I'll continue to drink regular water afterwards, but would love to have something else during the ride itself. I'm definitely going to give the Smart Water a try.
This weekend I was thinking how convenient it would be if I had a mini-fridge to store water/drinks here in the dressing room off my bedroom for when I ride. Maybe I wouldn't forget to grab a drink before beginning a ride. I looked around online again at the mini-refrigerators, but this time I realized that what I really needed wasn't a mini-refrigerator, but a small beverage cooler.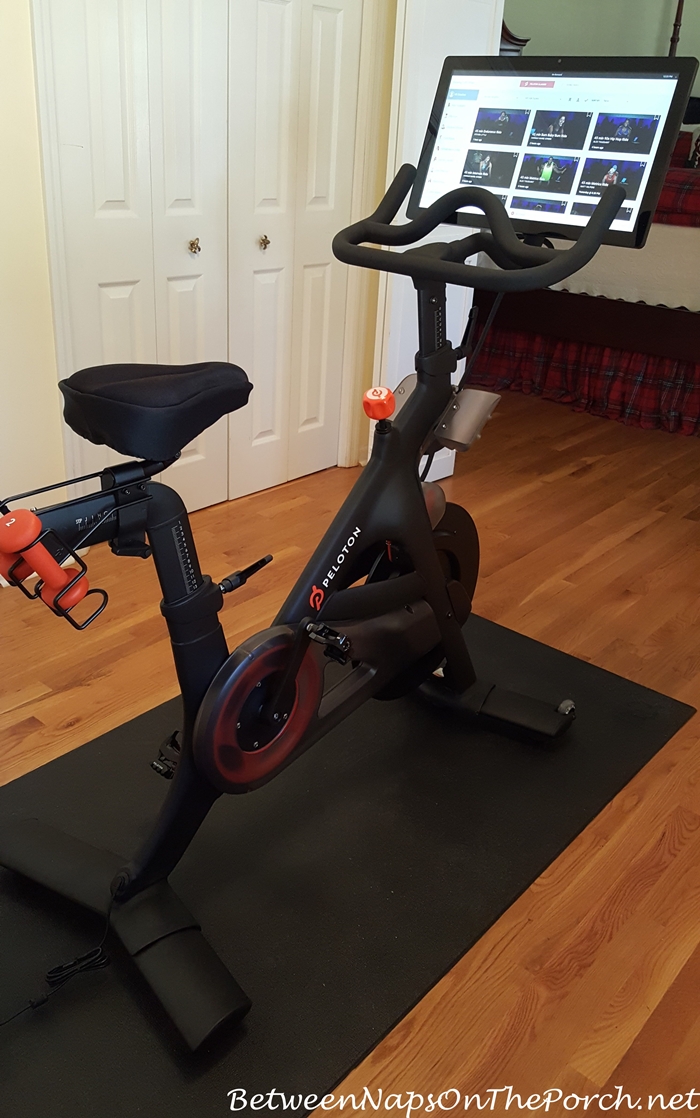 Beverage coolers are like those small under-counter refrigerators that you may have noticed in basements, theater rooms and some kitchens. The place where I take my car for oil changes has one in their little waiting area and it's always stocked with sodas and water.
Another thing I liked about the "small-beverage-cooler" idea is that coolers don't include a freezer. That means there's no freezer to build up ice inside that will require periodic defrosting. I can't help but think that would greatly reduce the chance of a leak one day, if it were to quit working and shut off.
I looked at tons of beverage coolers online last night. The one that most appealed to me was this one that's currently on sale at Best Buy. It comes in three sizes, one that will hold 48 canned drinks (for measurement purposes) and two taller versions that each hold 78 and 115 drinks.
The reason I was drawn to it is because I noticed in the reviews for the one that holds 115 cans, a reviewer mentioned it was very quite. Since it will be just off my bedroom, that was important to me. So I ordered the 48 can size last night. I may take a look at the 78 can size that I just noticed this morning, but not sure I need one that large.
I have the perfect spot for it in this room; it should fit nicely in this corner. There's already an electrical outlet there, too. I think I'm going to really enjoy having it here. It's also nice that it's just down the hall from my office. I'll let you know what I think once it arrives.
Do you have a small beverage cooler in your home office, basement, bedroom or exercise space? Do you enjoy having it there?
Looking forward to all the Before and Afters posted for this week's Metamorphosis Monday!
Metamorphosis Monday
Metamorphosis Monday is a party that's all about Before and Afters. If you are participating in Met Monday, please link up using the "permalink" to your MM post and not your general blog address.
To get your permalink, click on your post name, then just copy and paste the address that shows up in the address bar at the top of your blog, into the "url" box for InLinkz.
In order to link up, you'll need to include a link in your MM post back to the party so the other participants will have an opportunity to receive visits from your wonderful blog readers.
Please observe these few rules:
Only link up Before and After posts that are home, gardening, crafting, painting, sewing, cooking or DIY related.
Do not link up to the party if you're doing so to promote a website or sell a product.
Do not link up a post that was just linked up last week since readers would have already seen that post.

*If a post is sponsored or a product was provided at no charge, it will be stated in post. Some links may be affiliate links and as an Amazon Associate, I may earn from qualifying purchases. *