Are you getting out for walks now that the temps are warming up? We've had a lot of rainy days but on the pretty ones, we love going for long walks. I love this time of year when the trees and flowers are all blooming. I'm sort of experiencing two springs since the daffodils and a lot of the flowering trees had already bloomed before I left Georgia to head to Ohio. When I arrived, the daffodils weren't blooming, so I got to enjoy spring all over again.
For a recent excursion, my daughter-in-law packed up a picnic lunch and we headed out on this gorgeous day for nearby Smith Gardens.
This is the entrance to the garden. I've been to Smith Gardens once before, but never in the spring. I had no idea of the treat that awaited!
I couldn't stand back and capture it due to all the cars parked along the road, but running down both sides of the entrance to Smith Gardens was the most beautiful bed of tulips! There were stunning!
Peeping in through the gate…so beautiful!
The view from the other end looking back toward the gate…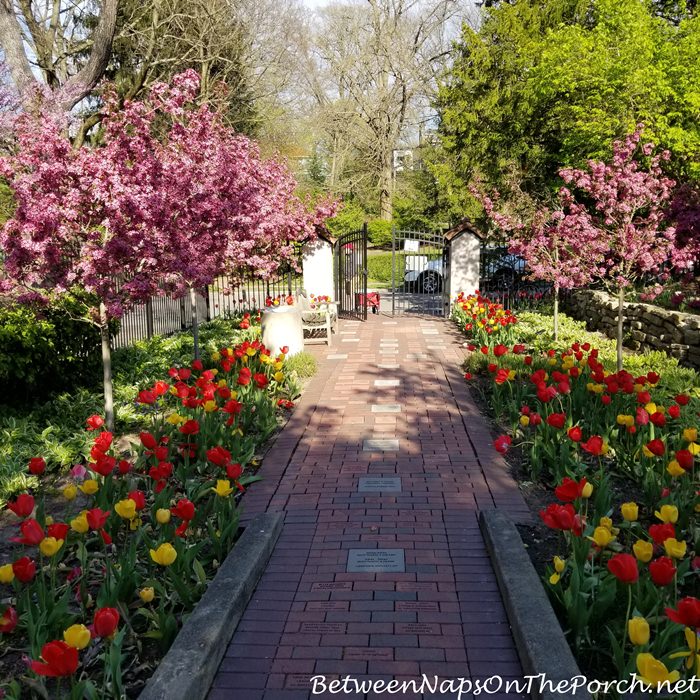 Smith Gardens isn't a huge garden but it is one of the most beautiful gardens I've ever visited. It's so beautifully designed, the layout is just perfect!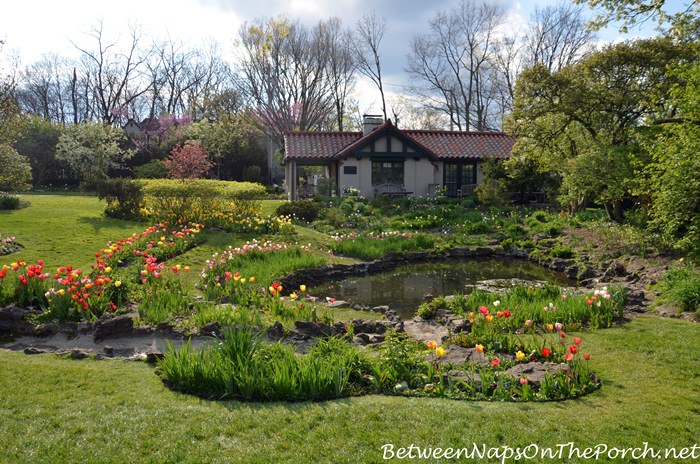 There's a wonderful pond with fish and the children we saw visiting loved watching the fish.
We found a nice shady spot under the trees to spread out a blanket and enjoyed our picnic in these picturesque surroundings. There were very few people in the park the day we visited so social distancing wasn't a problem.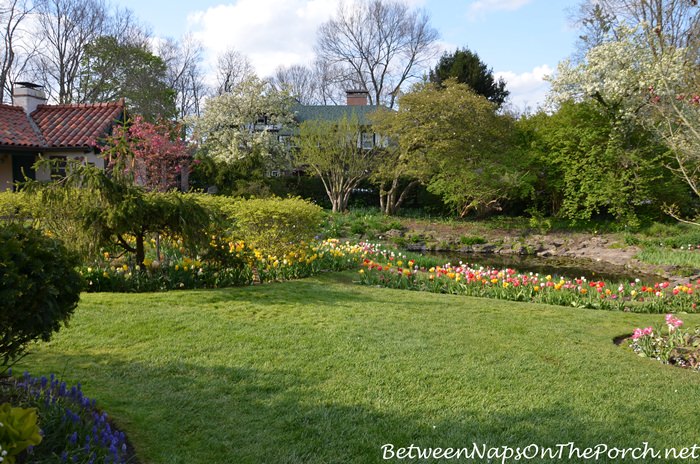 This is the view looking back toward the beautiful alley and entrance to Smith Gardens.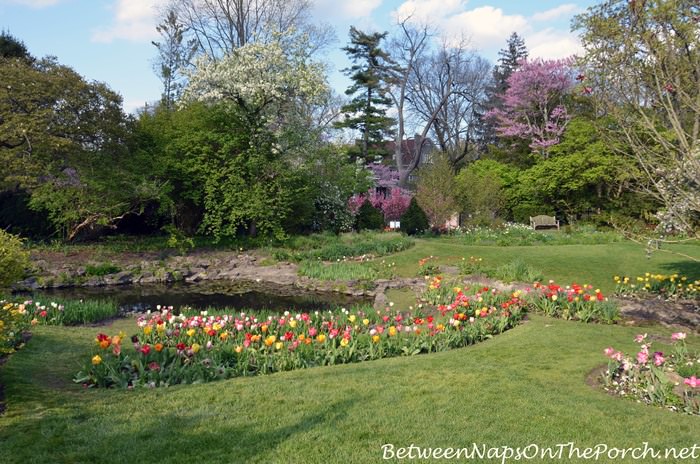 Everywhere you looked, there was something in bloom. Smith Gardens is truly a paradise this time of year!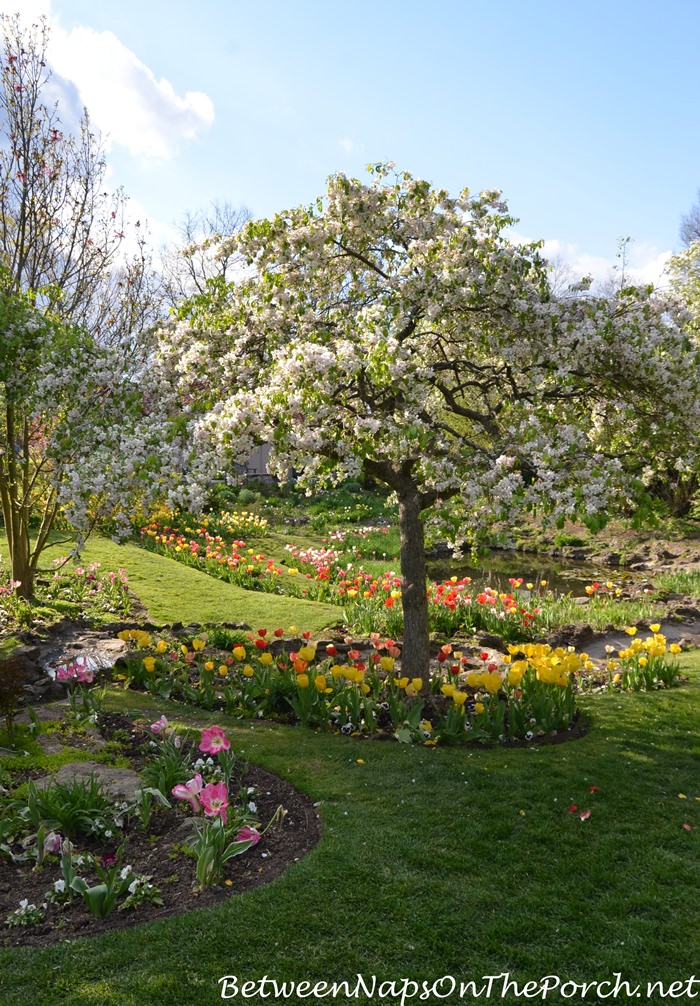 I think the tree with the purple blossoms is a Redbud tree. They are usually the first trees to bloom in Georgia. They are quite hardy so they are common trees in the grassy dividers along highways.
A lot of the beds were edged with Grape Hyacinths. Love those so much! The white plant with the bell-shaped blossoms behind the Grape Hyacinths is Lily of the Valley. Correction…these may be snowdrops.
This is the view looking across the garden from the little house on the property.
Hope you enjoyed this little trip to Smith Gardens. I'm looking forward to visiting it again later in the spring to see what else comes into bloom.
See you tomorrow for Tablescape Thursday!
*If a post is sponsored or a product was provided at no charge, it will be stated in post. Some links may be affiliate links and as an Amazon Associate, I may earn from qualifying purchases. *