Welcome to the 358th Tablescape Thursday!
Terri and Johnny just returned from Italy and that wonderful trip was the inspiration for today's tablescape. They had been planning this trip for a while but it had to be put on hold for a bit. As we enjoy Terri's beautiful table setting created for a dinner with family after their return, I'll let Terri tell you why she celebrates each and every day with joy.
"My name is Terri and I'm 59 years old. I was diagnosed with ovarian cancer in June of 2012 after undergoing what I thought would be a routine hysterectomy. I had been spotting after 5 years of menopause and had immediately gone in to see my gynecologist. Due to the family history of ovarian cancer (my mother fought it), my doctor did an ultrasound, which showed my right ovary to be a bit enlarged. She also did a CA-125 blood test, which showed a normal result.
When she said I should have all my girl parts out just to be on the safe side, I asked if I should go and see a gynecological oncologist. She said he was slammed with patients, it would be several months before he could see me, and he would ask why she was referring me since nothing pointed to cancer. I agreed to surgery and did really well."
"The huge surprise came a week later, when the pathology report diagnosed my small "cyst" as Granulosa Cell Tumor (GCT), a very rare type of ovarian cancer. There isn't much known about GCT and the gynecological oncologist I was then referred to gave me the gamut of options: watch and wait, assume cells were left behind and start chemo, or have a second look staging surgery. I decided to travel to MD Anderson to get a second opinion.
The doctors there encouraged me to have a second look surgery so the cancer could be staged and I did so. All biopsies and pelvic washings were negative for cancer, so I did not undergo chemo. I was classified as a stage Ic, which is highly unusual. Most ovarian cancer isn't caught until it's late stage."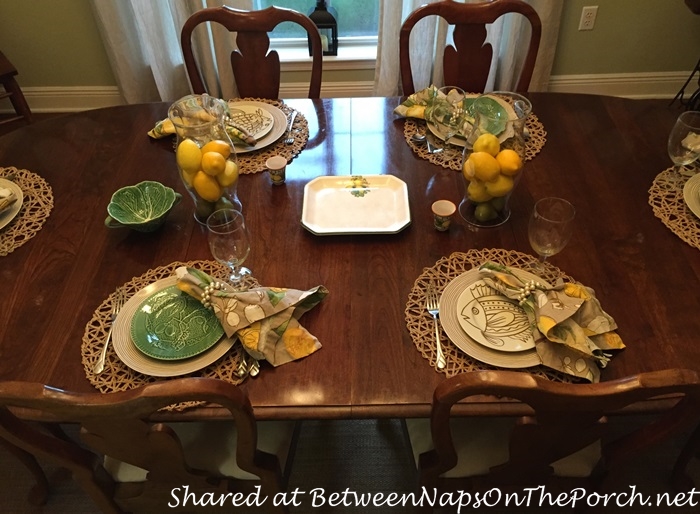 "I wanted to be active in getting the word out, so I applied and was accepted to be an advocate leader for the Ovarian Cancer National Alliance. I've traveled to DC on three occasions to advocate for increased funding for ovarian research and awareness." (That's Terri in the center.)
"I was in remission for one year before my blood work showed a slow but steady increase in my Inhibins, indicating recurrence. CA-125 wasn't and still isn't a marker for me. It's the best test they have, but it isn't that reliable. I had several scans over a period of months before the tumors were large enough to be detected and had a third surgery a year ago to have all visible cancer removed. The doctor really pushed chemo this time, so I had chemo treatments from November through the end of January.
My scans showed two small one centimeter tumors and some small seedlings in my pelvis that chemo did not touch. It was basically a failure. I started a clinical trial in March that combines Avastin and an aromatase inhibitor, and my cancer has been stable since then. What a blessing!!!"
Terri wants to get the word out about what women should watch for since ovarian cancer is so dangerously hard to detect until it's often reached advances stages. The symptoms are: Bloating, Pelvic or Abdominal pain, Difficulty eating or feeling full quickly and urinary symptoms like urgency or frequency.
Terri said,, "Any woman who has these symptoms for more than 12 times during the course of one month should see their doctor, preferably a gynecologist."
"Ovarian cancer is deadly. More than 20,000 women are diagnosed each year and 14,000 die each year."
"A Pap smear does NOT detect ovarian cancer. There is no screening test at the current time. Awareness of symptoms is key!"
"Johnny and I decided to take that dream trip to Italy that we'd been planning, and my doctor gave his approval."
"We sandwiched in two glorious weeks in Italy between the treatments that I have every three weeks."
"It's a beautiful country!"
Terri, thanks so much for sharing your beautiful, "Italy-inspired" table setting with all of us for Tablescape Thursday. And thank you for sharing your story and information on what symptoms women should watch for when it comes to ovarian cancer.
My sister had ovarian cancer in her early 30's and was one of the lucky ones who beat it. It's my hope that they one day find a reliable test to diagnose this type of cancer early the way mammograms are helpful in diagnosing breast cancer. In the meantime, we'll heed your advice and pay attention when our bodies are sending us signs that something could be amiss.
Because we want and need a lot more days like this! 🙂
Looking forward to the wonderful tables posted for this Tablescape Thursday!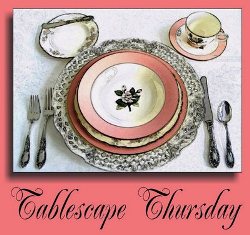 If you are participating in Tablescape Thursday, please be sure to add your permalink below, and not your general blog address.
To get your permalink, click on your post name, then copy and paste the address showing in the address bar, into the "url" box when you link up. You'll need to include a link in your post back to the party to link up and participate.
That's so visitors to your blog will be able to find the party and the other Tablescape Thursday participants. Requiring a link back also prevents businesses from linking up to sell their products. (Yep, that really happens, unfortunately.)
Please, don't add your post name/blog name ALL IN CAPS…it tends to create big spaces between the rows of links.
Please do not link up table settings that were just recently shared in the last few weeks for Tablescape Thursday.

*If a post is sponsored or a product was provided at no charge, it will be stated in post. Some links may be affiliate links and as an Amazon Associate, I may earn from qualifying purchases. *