So remember that "safari" table I created a while back, the one where I used the giraffe glasses I bought in the gift shop of Giraffe Manor when I was on safari in Kenya?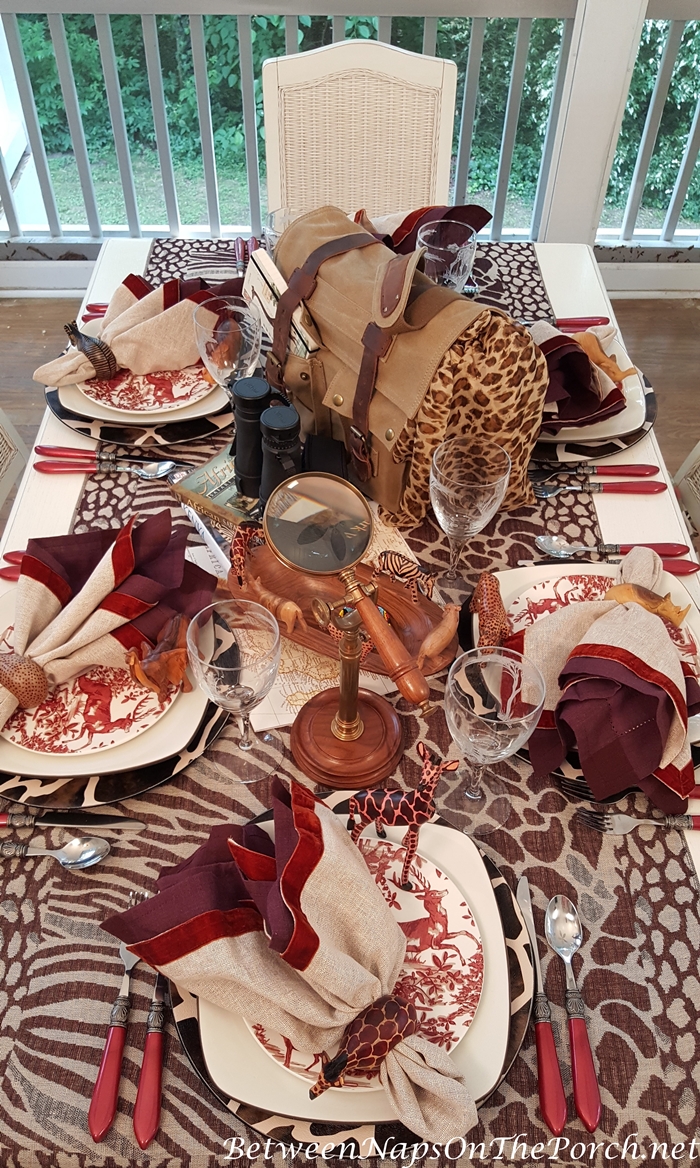 Where were these plates when I needed them?! If you are in need of cute giraffe or zebra plates, you'll find these here: Giraffe Plates & Zebra Plates
I think I need to buy some to go with my giraffe glasses seen in this previous post: Answering Your Safari Travel Questions & What I Brought Back From Kenya.
For fall and winter, I like to use these little pumpkin tureens for hot soups. (Tablescape can be viewed here: Fall Table Setting)
If you were looking for pumpkin tureens, I came across these recently that are very similar, plus, they are on sale! You'll find them here: Pumpkin Tureens
And those acorn tureens I always get questions about… (Table setting can be viewed here: A Cozy Woodland Table)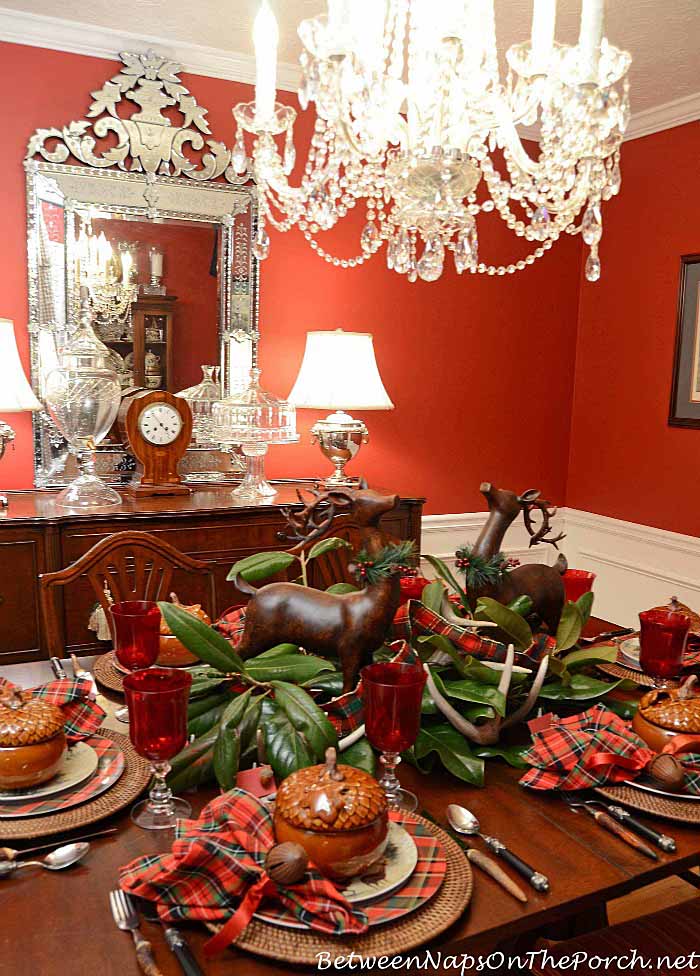 …I found some that I think are even cuter. (Tablescape can be viewed here: New Year's Table Setting)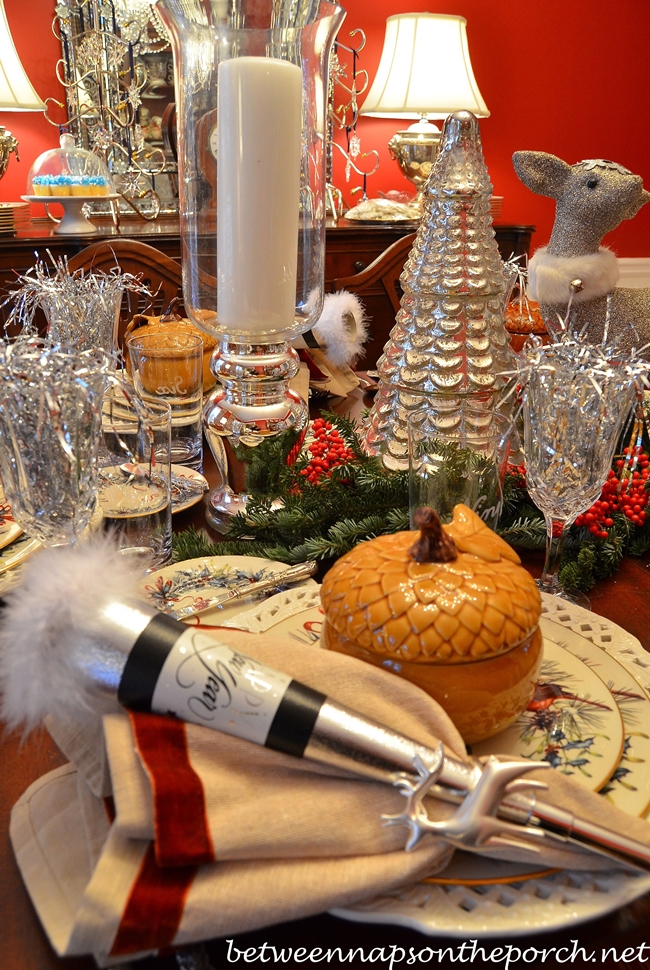 I love these! I like how the top is a different color from the bottom. You'll find these here: Acorn Tureens
ANTIQUING FOR THE DAY
A couple of weeks ago a friend of mine who lives further north of Atlanta called and asked if I was up for some antiquing. A mutual friend was in town so we made a day of it. It was such a fun day, wish I could relive that day again. Do you have days like that, days you wish you could relive?
One of the places we visited was the Queen of Hearts. I have not been there in ages. I used to visit pretty often when I was on the hunt for something. Queen of Hearts was where I found the large chandelier that's in my bedroom and the cute easter egg compass I used in this table setting: The Easter Bunny's Magic Compass.
Speaking of my bedroom, I've been meaning to mention this: If you are looking for previous posts about updates here in my home, I recently moved the category, MY NEST to a different location. It's now underneath the main category HOME TOURS at the top of the blog.
I also combined two categories, Gardening and Birding are now all together under the category GARDENS, at the top of the blog.
Does anyone ever use the categories? I use them a lot to find previous posts when I need to link back to one. Do you find the categories helpful, too?
If you ever have trouble finding a previous post, try the "SEARCH" feature here on the blog. It looks like this (see below) and you'll find it in the sidebar on the right. It's works really well, I use it a lot when looking for older posts, too.
Okay, back to our antiquing, since my friend lives pretty far north, as previously mentioned, we decided to meet in between to go antiquing at the Queen of Hearts. (Pssst: If you see something in this post that steals your heart, just google for Queen of Hearts in Alpharetta and you can call them to see if they will ship.)
Isn't this a stunning piece! Just look at all the carving and detail work on this piece. It was priced at $1,295 which I think is very reasonable for a piece with this much detailed craftsmanship. Stunning!
A Barley twist table with a pretty scalloped edge: $595
When I saw this lamp, all I could think was how it looked like a prop out of the movie, Australia with Nicole Kidman and Hugh Jackman. Wouldn't it be great in a home decorated in British Colonial style? It would work in a lot of places, including a man's study since it has such a masculine feel. Unfortunately, I couldn't fine the price tag.
I really liked this painting titled "Old Blue Chevy." The tag said, "Vesela Baker Fine Art Original Acrylic Painting done with organic paint." It was $995. I really like her work and just googled her name. You'll find more of her work here: Vesela Baker Fine Art. Check out the Country Paintings, I think they may be my faves.
The tags on the lamps on either side read "white wash iron with linen shade." The lamps were $249 each.
Love this dish pattern! It was labeled as China Pearl "Petite Roses." The salad plates were $7.50 each. I didn't check the pricing on the dinner plates.
If I were in the market for a secretary, this one would have come home with me. It was in excellent condition! The ticket described it as a "Edwardian Style Mahogany Banded Secretary" and it was $849. The inlay that's all over this piece was beautiful!
I loved this Haviland Limoges stein picturing a ruffed grouse on either side. $49.50
Pretty Johnson Brothers china, pattern is Sweetbriar. Everything was priced separately.
Couldn't you see this grand table in the center of an entry of a big home with a huge floral arrangement right in the center? Or maybe a gorgeous piece of sculpture surrounded by stacks of wonderful books?
It's solid oak and the tag said it was done in the style of R.J. Horner. I love the griffin pedestal base! If I had a huge entry, I'd want a statement piece like this right in the center. It was priced at $3,995.
This antique oak hall tree was $599.
My friend is considering adding a screened porch onto the back of her home, so we checked out these outdoor swing beds. They are all hand-made. This one, labeled "Barnwood Oak Daybed Swing" was $899, pillow/mattress not included.
This one was more expensive at $1,599.
Vintage rooster lamp: $39.99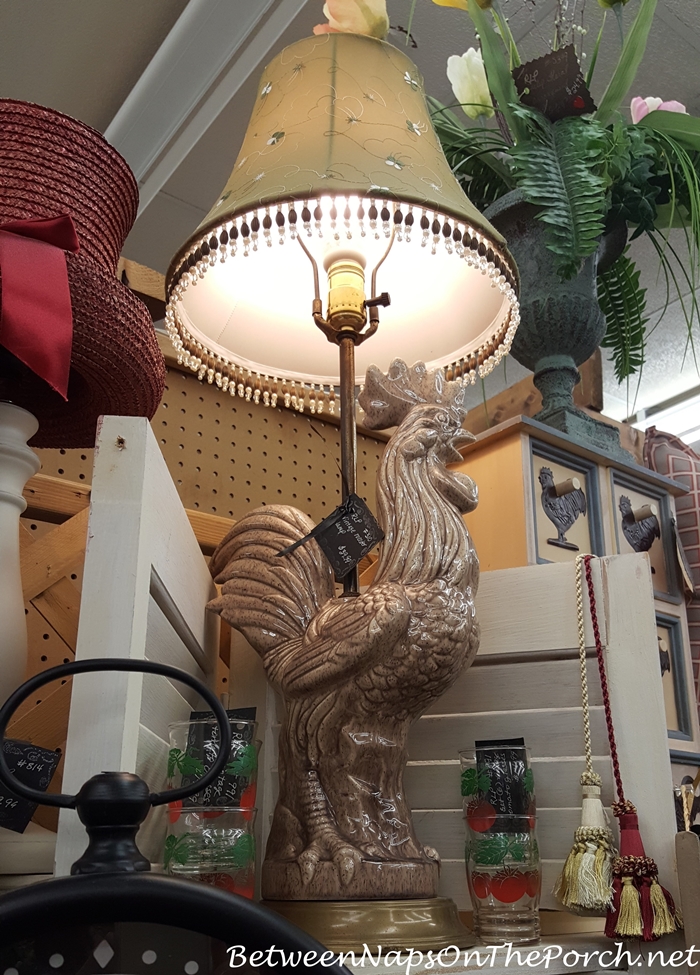 Back in the spring of 2008 when my screened porch was under construction, I purchased this beach dishware from Kohl's.
I was so surprised to see some of the starfish glasses in one of the booths. I forgot to get the pricing on those.
I was enthralled by this old TV/Radio Record Player. The right side housed the TV and the left side has a radio with a turntable built in on top. Notice the little bend where you would stack the records for playing. Amazing how far things have come! The tag said, "$175 or make an offer."
Hope you enjoyed this fun little antiquing trip! I'll be sending out the Postcards From the Porch newsletter this weekend. If you aren't already subscribed, you can subscribe here: Postcards From the Porch
I also post regularly on Instagram here: Between Naps on the Porch on Instagram
*If a post is sponsored or a product was provided at no charge, it will be stated in post. Some links may be affiliate links and as an Amazon Associate, I may earn from qualifying purchases. *