Welcome to the 280th Metamorphosis Monday!
I never did much "container" gardening until I added on a screened-in porch. My old deck was hotter than the hinges of…well, you know. The west sun beat down upon it every single afternoon making it impossible to sit out there. Forget sitting, you couldn't even walk barefoot out there without risking 3rd degree burns on your feet! And then there was the problem of mosquitoes. We grow 'em big down here and they will tote you right off if you stand still for more than half a second.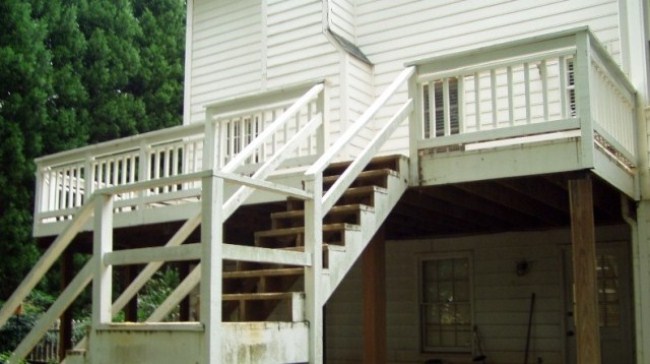 Tearing off the old deck…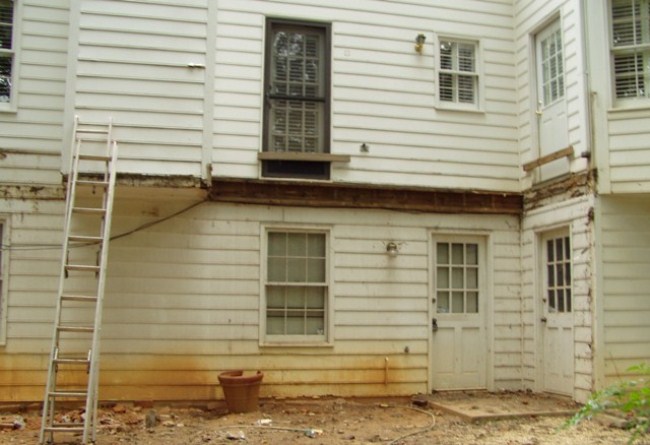 …and adding on a screened porch was a game changer.
This outdoor room became as important to my home as the kitchen and the family room.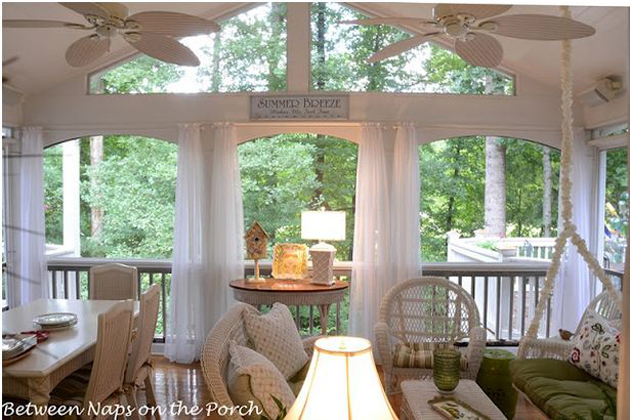 It seems like if you have a porch or deck you enjoy, the natural progression is to surround yourself in flowers, especially if that deck or porch is two stories up where you can't really see the flowers in your garden or yard.
Unfortunately, this past summer I had to remove some Leyland Cypress trees growing along side of my home. I had planted them 20 years ago as "screening" plants and they had worked well, but they were no longer in good shape. Once those were removed, I lost my privacy on that side. I'm going to plant more back since they worked so well for so long, but it will take them a few years to grow up tall enough to provide privacy again since the porch and decks are two-stories up.
In the meantime, you may remember from a post a couple of weeks ago, I added two Tardiva "tree-form" Hydrangeas to the deck.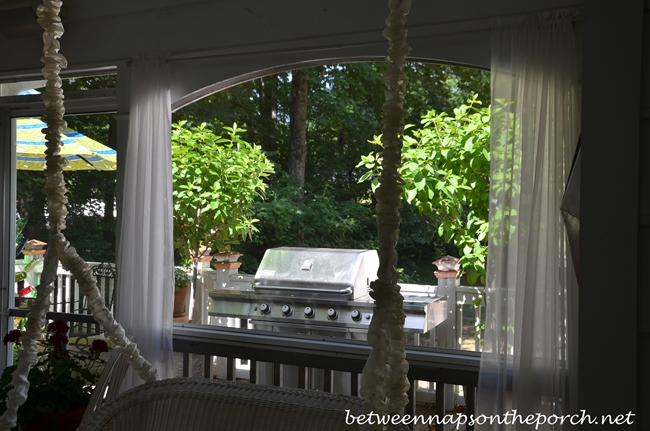 When I purchased them, these were the only pots I had available to put them in. I thought they would work fine since they were pretty much the exact same size as the pots the Tardiva hydrangeas came in. The only problem was, each time I watered them (which is pretty much daily in hot weather) unless I watered them at the speed of a teeny trickle, the water had a tendency to run off the top onto the deck before it had time to sink in. I worried that they were not getting a good watering each day and they really need that this time of year.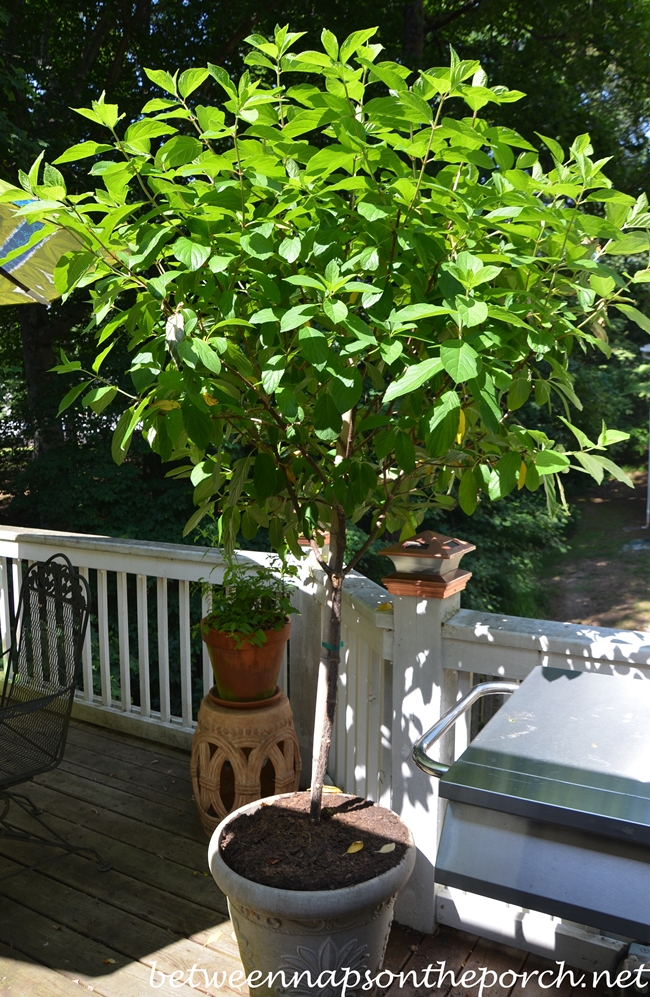 So, late Saturday evening just before dark, I decided to transplant them into a bigger container. Remember this large clay pot? I purchased two of these last summer thinking I'd eventually fill them with big, fat, round boxwoods
I've become obsessed with boxwoods ever since I added these two in front of my home last year.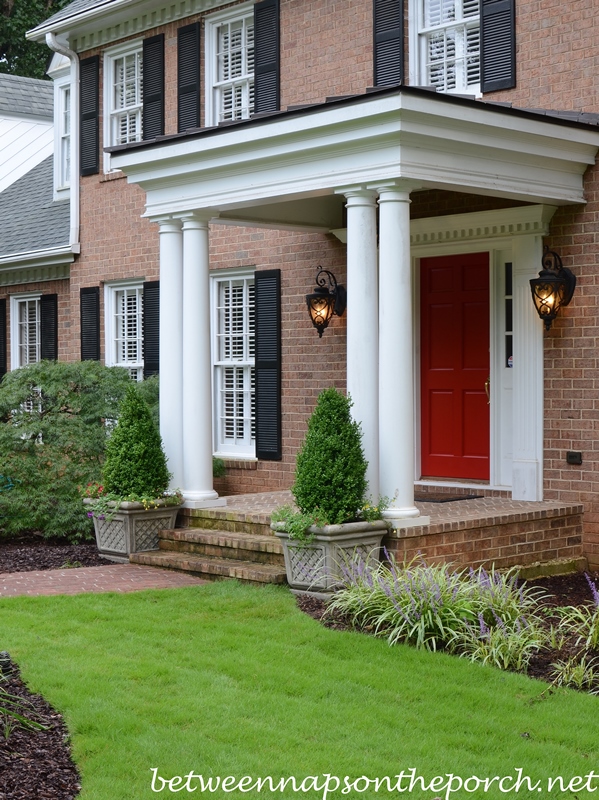 Since I never got around to filling them with those fat boxwoods I envisioned, I planted them with daffodils in late winter.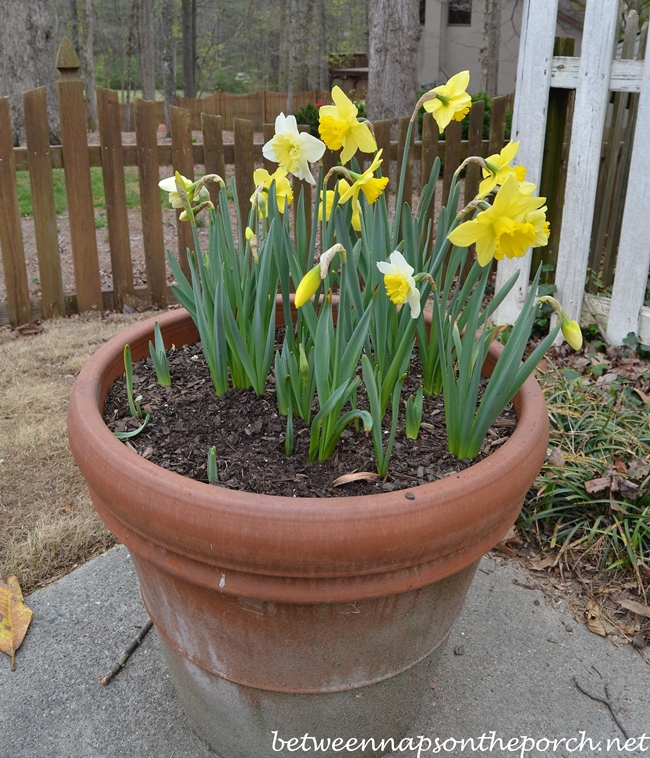 Late Saturday evening, I removed the daffodil bulbs that had long since finished blooming and transplanted one of the Tardiva hydrangea trees into the much bigger pot. I finished the first transplanting feat just as it got dark outside.
Later that night a monster storm blew through. The winds and rain were so heavy, I would have sworn a tornado was passing by somewhere in the area. The tornado sirens never went off but WOW, was it intense!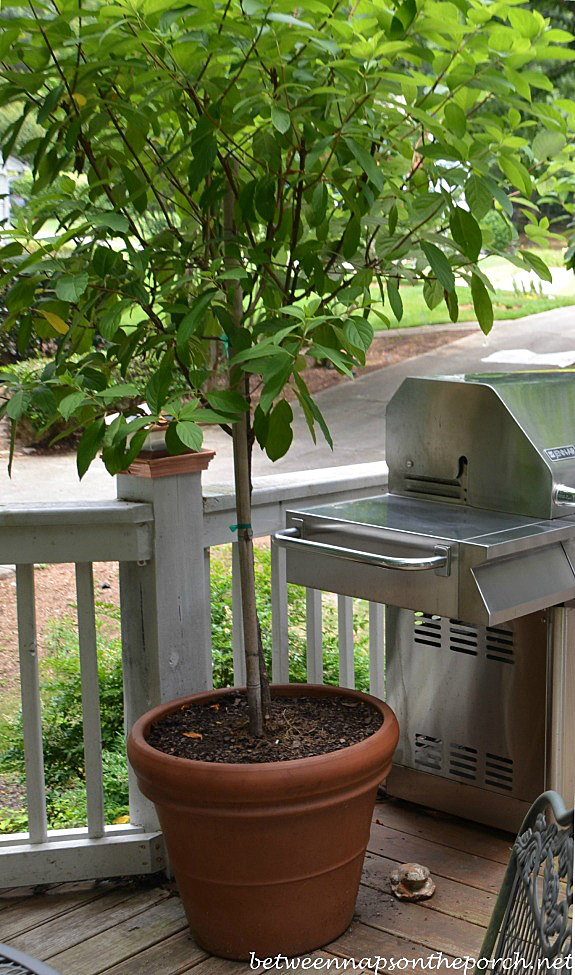 Sunday morning I awoke, headed downstairs to get going on the second pot switcheroo and this is what I saw out on the deck. 🙁 The pot I had planted up the night before was still standing, but the much lighter, faux-concrete-style planter had not been able to stand up to the intense weather the night before. Wish I had started earlier in the day with the transplanting so I could have gotten both of them done before nightfall. Drat!
Important lesson to learn here, don't put top-heavy plants in those faux, light-weight containers available in all the gardening centers. They work great for shorter plantings, but not well at all for tree-form plants.
Fortunately, when I pulled Mrs. Tardiva back up (after snapping this pic) she was fine and had not suffered any broken branches. Whew! Lesson learned, first rule of container gardening is to choose the right container! 🙂
Besides the fact they were filled with daffodils and had been destined to be filled with boxwoods, there was one more reason I had not used these clay pots when I first brought the Tardiva Hydrangeas home: they weigh a TON!
I had thought by putting the hydrangeas in light-weight pots, I could move them onto the porch or even inside for the winter, if necessary. Plus, I wasn't sure how I'd get the large clay pots out onto the deck; it had been all I could do to just get them out of my SUV and onto the driveway when I first brought them home.
But where there's a will, there's a way. Right?
After completely emptying each pot of all its daffodil dirt, I rolled it on its bottom edge toward the garage. Once to the garage, I drug it across the smooth floor of the garage to the kitchen door where I hoisted it up onto this heavy throw I had spread out on the kitchen floor. Then, using the throw, I dragged it across the kitchen, out onto the screened-in porch, across the porch and onto the deck. WHEW!
I added some dirt to the bottom of the pot, then wrestled Mrs. Tardiva out of her light-weight pot and into her new home. I actually lifted her back out and added a bit more dirt after I took this photo, but I left her in low enough so water can pool up a bit on top when I water and not just run off like it did before.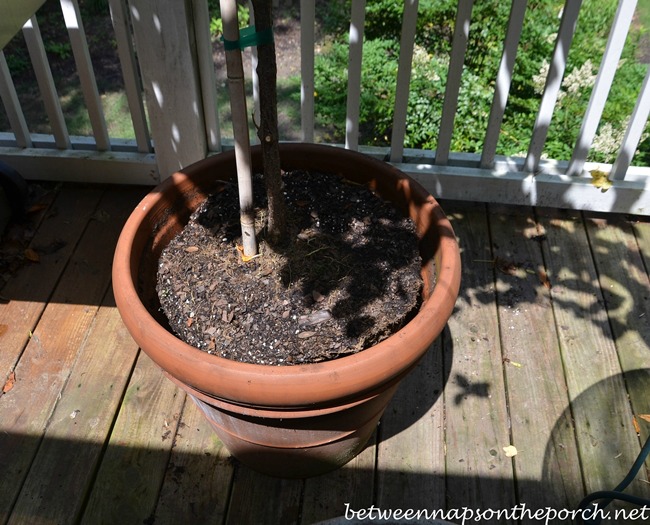 This pot is such a better fit, even some growing room around the outside which I filled in with a great potting soil I discovered back when I planted the boxwood topiaries out front. You can see the potting soil in that old post here: Boxwood Topiaries For a Tradtional Landscape Design
You can really see the size difference here…much, better for the hydrangeas. And the experience of the previous night tells me this pot can definitely stand up to the strong storms since Mr. Hydrangea never toppled over during the storm.
So, here are Mr. and Mrs. Tardiva Hydrangea in their new homes. They've lost a few leaves during the time they were in their almost-too-small pots since it was a challenge to keep them watered before. Hopefully they will flourish in their new abodes.
After that little "Before and After" I turned my attention to this brittle, pollen-encrusted grill cover. I thought I could take it out onto the driveway and hose/scrub it down.
Then I saw this–an ugly tear. It's so brittle from years of use, it's beginning to deteriorate. Time for a new cover.
What did you work on this weekend? I can't wait to see all the Before and Afters linked for this Met Monday!
Pssst: If you're new to reading BNOTP and would like to see more about the addition of the porch, you'll find that old post here: Building a Screened Porch Addition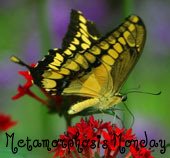 If you are participating in Metamorphosis Monday, you will need to link up the "permalink" to your MM post and not your general blog address. To get your permalink, click on your post name, then just copy and paste the address that shows up in the address bar at the top of your blog, into the "url" box for InLinkz.
In order to link up, you'll need to include a link in your MM post back to the party so the other participants will have an opportunity to receive visits from your wonderful blog readers.
Please observe these few rules:
Only link up Before and After posts that are home, gardening, crafting, painting, sewing, cooking, DIY related.
Do not link up if you're doing so to promote a website or product.
Do not link up a post that was just linked last week since a lot of readers will have already seen that post.


*If a post is sponsored or a product was provided at no charge, it will be stated in post. Some links may be affiliate links and as an Amazon Associate, I may earn from qualifying purchases. *