Will you have little ones visiting your home for Thanksgiving? With two wiggly, little boys headed my way, I've been thinking about fun things to keep them from getting too bored while they are here. I still have a few of their dad's toys here, but the majority of those have already been taken to their home during my previous visits.
I picked up a few things over this past week that I think they will enjoy while they are here. I thought I would share them with you today because many of the items I have purchased would also make very affordable Christmas presents if you have little ones on your Christmas shopping list.
Before we dive into those, I have a few updates to share. The new screened doors were painted recently when I had the front porch painted. I think I have an installer in mind for hanging them. Unfortunately, that will probably take place after Thanksgiving, but at least they are painted now and ready to go. The screen that was ripped during shipping has also been repaired. Looking forward to sharing these installed in the coming weeks.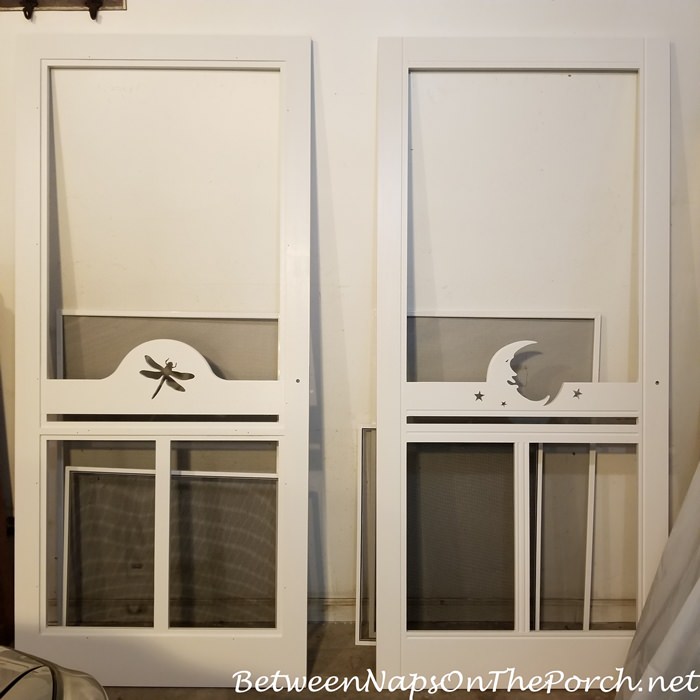 The tree is decorated except for its topper. Last year I purchased a star that turned out to be way too big for the tree. I think I ended up using an angel on the top, instead. I just ordered another star, keeping my fingers crossed that it's the right size. I love seeing a star on the top of a Christmas tree, just finishes it off so nicely. I'm currently in the process of wrapping gifts, including some of the goodies I purchased for the boys to enjoy while they are here.
My youngest grandson loves to draw so he'll get to enjoy these during this visit. The drawing pads and twist-up crayons are available here: Drawing Pad and Twist-up Crayons. I think the Twistable Crayons will be easier for him, they seem a lot sturdier than regular crayons.
Over the years, I've given my grandsons a lot of games, especially this past summer when they were stuck at home so much. These games below are three that they do not currently have. All are all very affordable and would make great Christmas gifts.
I'm going to encourage the boys to take them back home with them when they leave. I had thought about keeping them here for them to play with when they visit, but since they only get the chance to visit once or twice a year and since their state has just closed their schools again, they definitely need to take these back home to enjoy during the winter months ahead.
All these games would make great Christmas gifts and as mentioned, are super affordable. They are available at the links below:
I also picked this up recently for a possible movie night while they are here. If we don't do a movie night, I'll just make this a gift for Christmas. You'll find this fun "Movie Night" kit available here: Movie Night for 2.
Of course, the boys will each be getting these fun shirts I shared recently. These shirts are so much cuter and more colorful in person, I just couldn't capture the bright colors when I took this photo. You can see how this one really looks here: Dino Gingerbread Shirt.
And this one is available here: Tree Rex Shirt.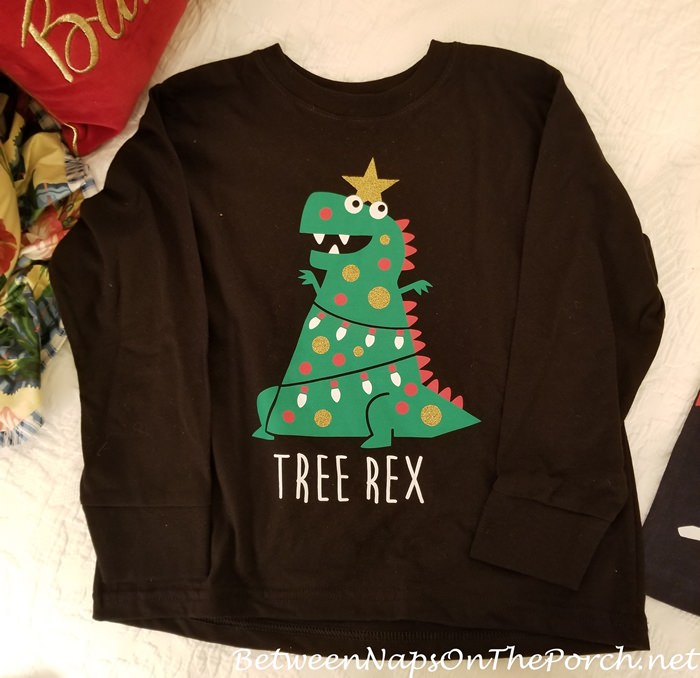 The gift I bought that I think they'll be most excited about are these Cornhole Boards below. My son and a friend of his actually built cornhole boards from scratch a few years back and my son, daughter-in-law, and grandsons play almost every weekend, especially during the summer months.
My grandsons (ages 4 and 6) have just gotten big enough to start playing with their parents–we move the boards a little closer together to make it a bit easier for them. Anyway, if it doesn't rain the whole time they are here, I think they will really enjoy these. My front yard is flat so it should be perfect for setting these up. If it is raining, we'll probably set them up in the basement.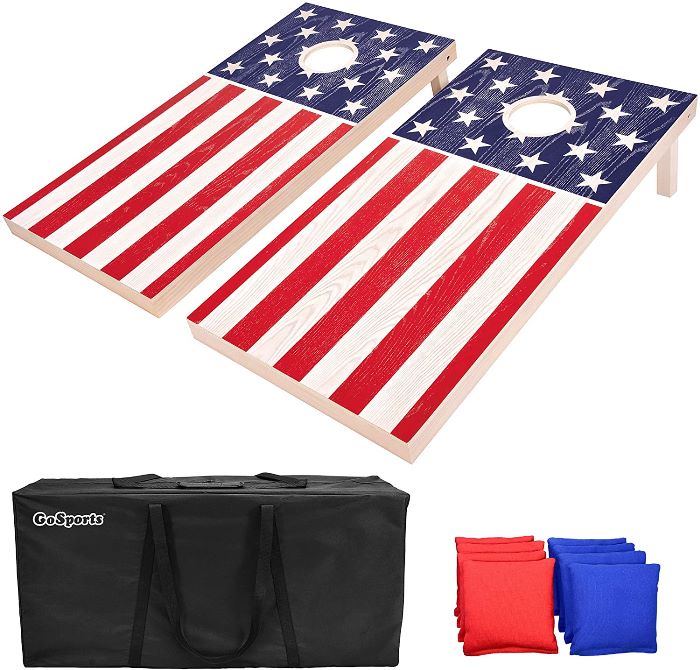 I've ordered cornhole boards in the past and promptly returned them because of how poorly they were constructed. I was very happy with these when I opened them up and I think my son will be impressed when he sees them. I'm thinking of buying another set for two friends of mine since these are such nice quality and the price is great for quality Cornhole boards. If I do buy a set for my friends, I think I'll just have them shipped right to them.
If you are looking for a great gift for the whole family, I very much recommend these. You'll find them available where I purchased mine, here: Cornhole Boards.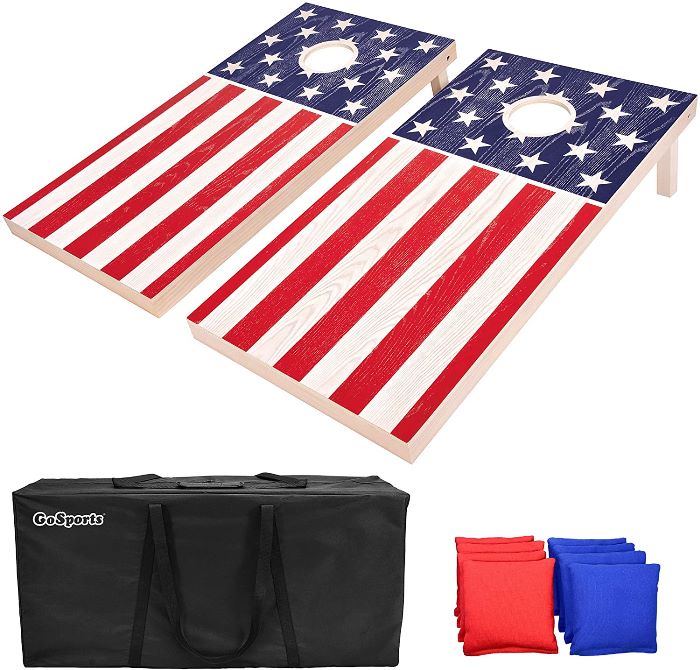 The bags that came with this board are okay but most lovers of the game always prefer bags that are filled with real corn. They just work/throw better. My son is especially picky about that 🙂 so I ordered these bags below. They match the Cornhole Boards perfectly! If you buy a set of these, don't leave them in the garage or outside. They are irresistible to squirrels! lol Best to keep them inside or if keeping them in a garage, buy a plastic container to store them in.
You'll find these Cornhole Bags filled with real corn here: Regulation Cornhole Bags.
Before I close out this post, Talbots has a killer pre-Black Friday sale going on right now. I love this Black Watch coat!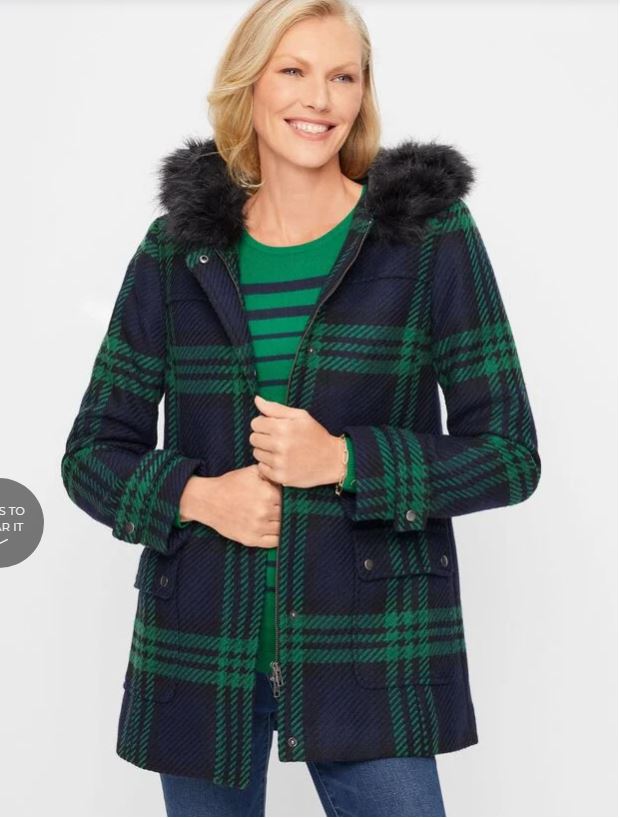 I've always loved green and navy paired together so may have to add this to my wardrobe while the sale is going on–it's currently 40% off. You'll find it available here: Black Watch Plaid Coat.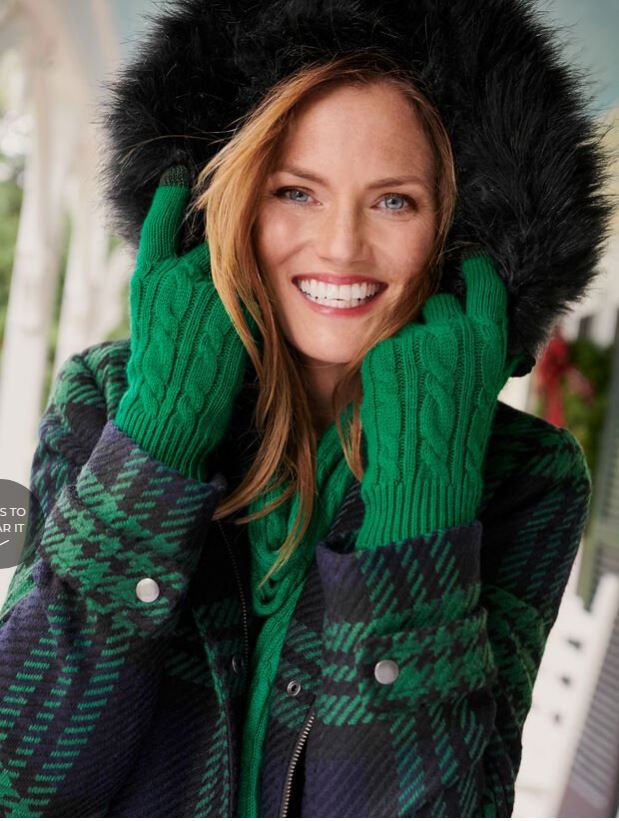 There are so many things to love in their winter clothing line this year! You can see everything that's included in the sale here: Pre Black Friday Sale.
Okay, I'm off to give the screened porch a good vacuuming and dusting, then it's time to decorate! Hope to share some porch decor for this week's Met Monday!
Happy Thanksgiving!
*If a post is sponsored or a product was provided at no charge, it will be stated in post. Some links may be affiliate links and as an Amazon Associate, I may earn from qualifying purchases. *