Hi!
My name is Susan, and I think I have a Christmas pillow problem. 😉 Just in case you suffer with this affliction, as well, I thought I'd share my collection and a few of the new ones I just picked up this year. This year is turning into a fabulous year for us Christmas pillow lovers because they are everywhere and they are delightful!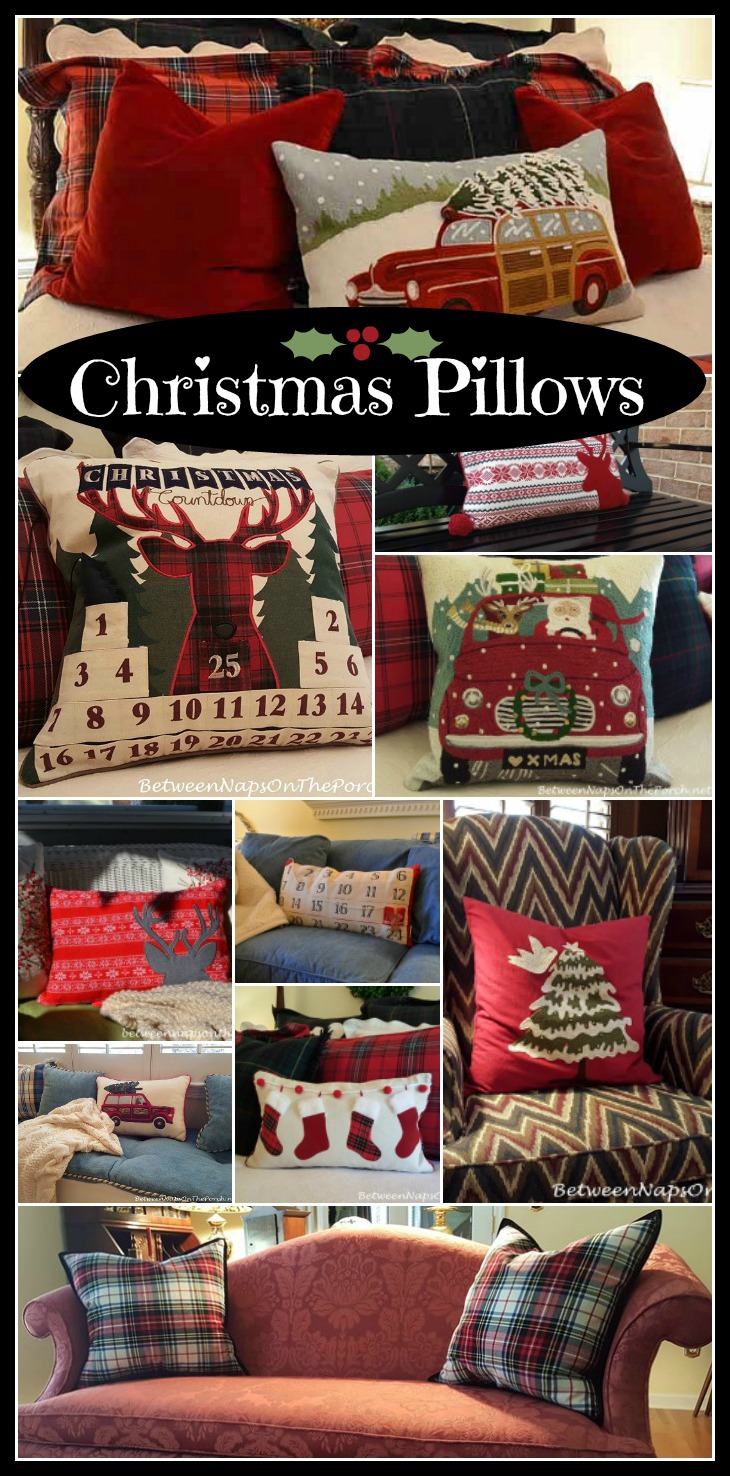 Starting with those I've collected over the years, I have this thing for reindeer pillows. Don't think I've ever met a reindeer pillow I didn't love.
My favorite places to pillow shop any time of the year are Pottery Barn, Marshalls, HomeGoods and TJ Max. I usually place a Christmas pillow somewhere here in my family room.

Found this one in Marshalls a few years ago. I just noticed this evening that Pottery Barn has a pillow that's very similar available, HERE. A lot of the pillows you'll find in these stores have down inserts which makes them super comfortable. Instead of tossing them on the floor when you sit down, you'll actually enjoy leaning into them.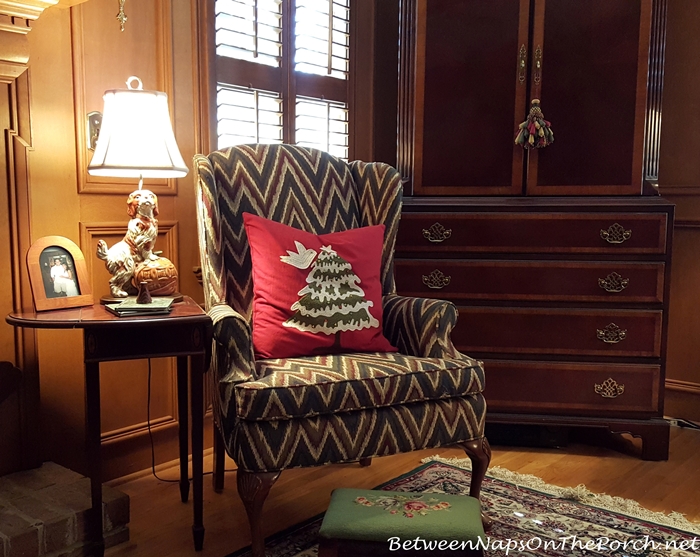 This was another cute find last year in Marshalls. I added it to the bed right after I redid all my winter bedding. (Plaid bedding is available again this year here: Red Tartan Bedding)
I think this pillow has its own fan club by now. It's available HERE and you've probably seen it popping up all around blogland.
Tip: Pottery Barn sells just the pillow covers alone, if you already have an insert at home that fits and you're not currently using. That can help to save a few $$$ and also helps with storage issues. I seem to mainly buy pillows with the inserts because I'm almost always using the insert at that moment in another pillow.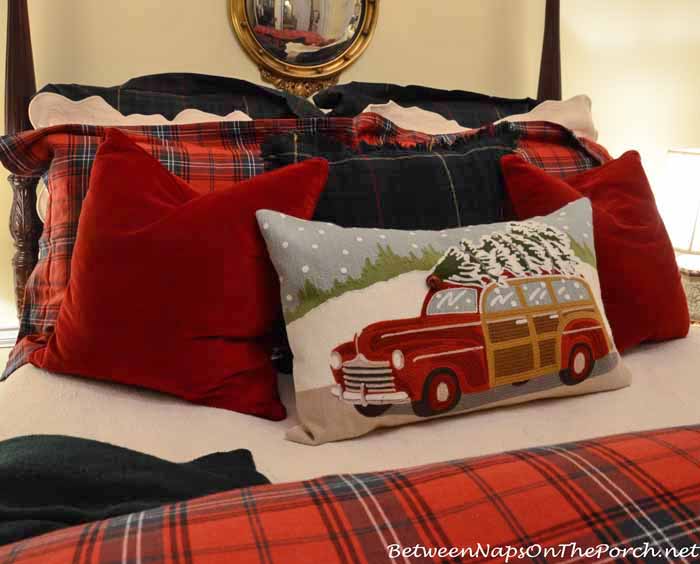 No Christmas pillow post would be complete without this guy.
This one stole my heart last year and it's a fave that I have to bring out every year. You'll find it, HERE.
Update: I've had several questions about my plaid bedding. It's available here: Tartan Bedding. You'll find more information about this bedding and the bedskirt here: Master Bedroom Bedding.
This "LOVE" pillow came from Pottery Barn and was meant to be a Christmas pillow, but I use it on the bed each year around Valentine's Day.
I guess it could work for either holiday. Not sure if Pottery Barn still has it. You'll find all their Christmas pillows, HERE.
No room in my home escapes the Christmas pillow stampede, including my upstairs bonus/family room. lol
This "Reindeer-Driving-a-Woody-Car" pillow came from Target last year. It works well on the window seat in this room.
Besides reindeer pillows, I apparently have a thing for Advent-Christmas Countdown pillows. I think this one was another find in either Marshalls or HomeGoods a few years back.
You move the present along as the holiday season progresses.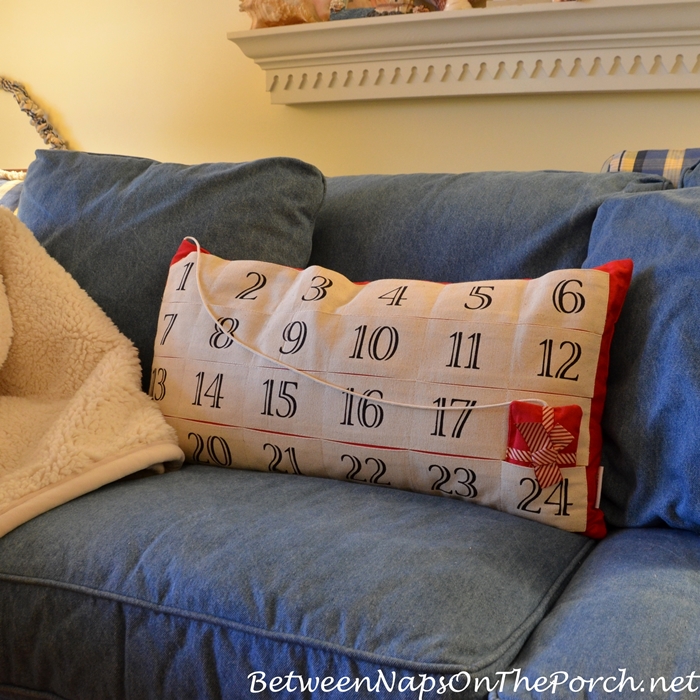 I still have my preserved boxwood wreath up in my bedroom. I love this wreath and keep it up year around. (Wreath is available here: Boxwood Wreath.)
This year while shopping with my friend, Marie, I came across this pillow in HomeGoods.
Reindeer and a countdown pillow combined–YES! Hard to see in this photo, but there's a dark green Christmas tree in the first day's pocket that you move along, marking the time until Christmas Day.
Big News!
Guess what! I'm super late in finding this out, but I just discovered this past weekend that you can now shop at TJ Maxx online! And they have this pillow on there. Am I the last person in the world to discover that you can shop TJ Maxx online now? How did I not know this?!
You'll find this adorable pillow here: Christmas Reindeer Pillow
Love this one for fall: Harvest Pillow
Last year my friend Sarah who blogs at the beautiful blog, Hyacinths for the Soul, picked up a couple of these delightful plaid Ralph Lauren pillows. I think she found them in Marshall's. I looked in several Marshalls, HomeGoods and TJ Max stores last year but there were none to be found in my area.
When I spotted these this year in HomeGoods, I couldn't believe it. They so rarely have things two years in a row. These pillows also have down inserts and are super soft. They are trimmed in a black velvet or velveteen trim and it feels so nice to the touch. I was especially happy to see that Ralph didn't put his gigantic initials across the front like he so often does on his pillows.
For now they are living in my "someday library." I have a feeling they will stay out after Christmas. I love plaid and love to use it in my home year around, not just at Christmastime.
This one was another find in Tuesday Morning during our recent shopping trip. I've always wanted a pillow with this funny Ebenezer Scrooge sentiment, a tribute to the wonderful Charles Dickens tale, A Christmas Carol. It's a rich, red, velveteen with a touch of gold trim running around the edge.
I think it will find a home here in the guest room this Christmas season.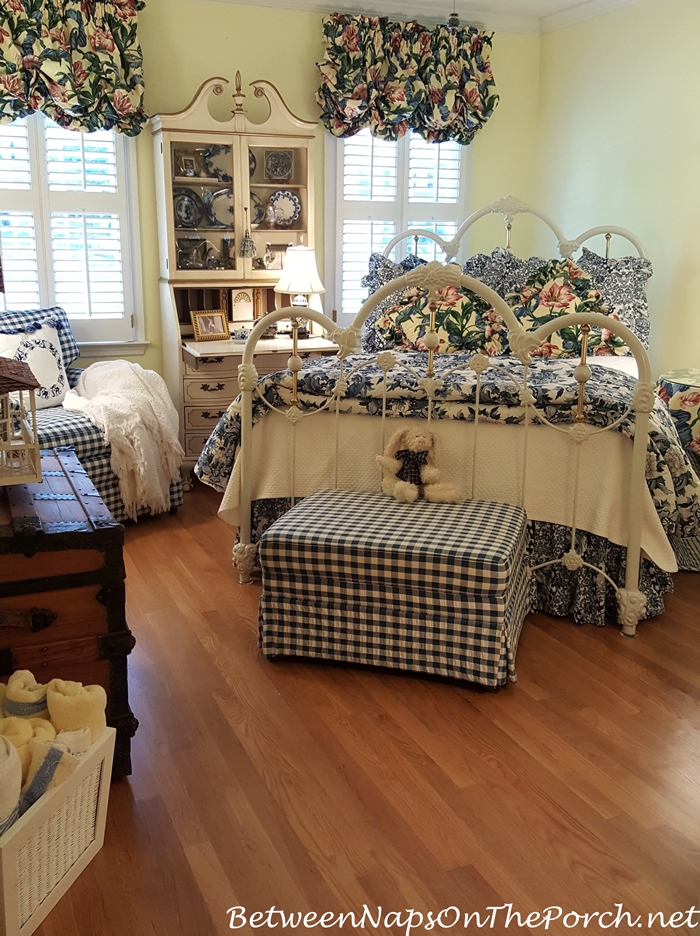 I knew when I added benches to the front porch this past summer, they were probably going to get pillows for the holidays.
I haven't removed the tags from these, yet–just auditioning them for the front porch.
What do you think? I'm pretty sure they are keepers. The little bit of black running through them works really well with the benches.
Last night was so much fun, I love Halloween and love seeing all the kiddos in their costumes. I was really glad I had gotten up the majority of the acorns as I stood in the doorway watching costumed little ones running across the lawn as they made their way from home to home.
As usual, my doorbell rang all evening long. One of those times, I opened the door to find a wee Trick-or-Treater sitting on one of the benches, taking a break from all the excitement. He was so cute and it was so nice to see someone using the benches as they were intended! 🙂
I've started Christmas shopping, couldn't wait to get going! I think this year I'm going to wrap things early, as well. I love getting those type things done in advance so I don't feel so rushed.
I had a comment on Instagram asking that I do another "Gift Giving Ideas" post this year. I'll start working on that in next few weeks and will try to post it before Thanksgiving so you can take advantage of any of the Thanksgiving/Black Fridays sales. I prefer to do most of my shopping online these days and avoid the Atlanta traffic!
Happy Holidays, dear Friends! Love sharing it with you!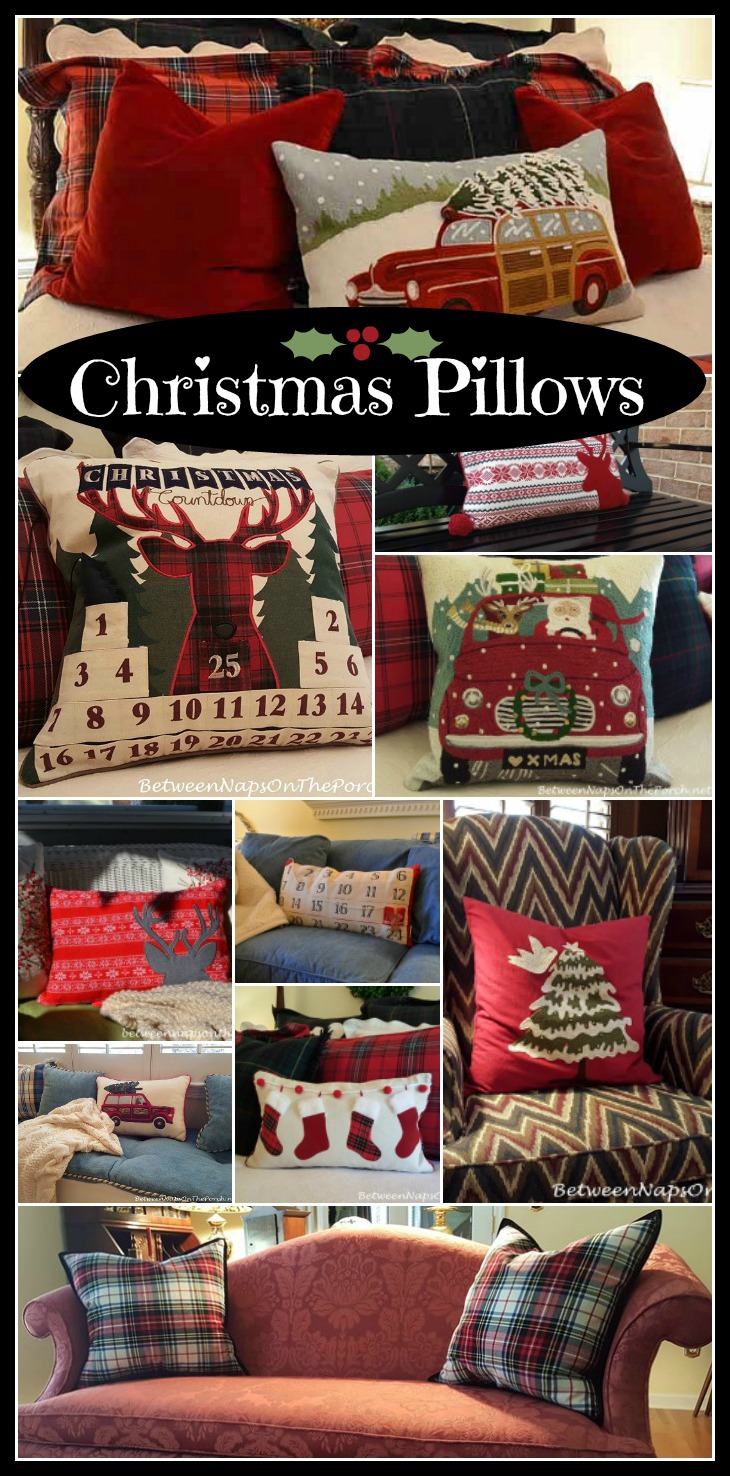 *If a post is sponsored or a product was provided at no charge, it will be stated in post. Some links may be affiliate links and as an Amazon Associate, I may earn from qualifying purchases. *