Welcome to the 293rd Metamorphosis Monday!
Have you ever thought about making over your front walkway? Often, our walkway is the very first impression visitors have of our home since it's one of first things they see upon arriving. We want our walkway and entrance to always feel inviting and welcoming since it guides our friends and family right up to the front door of our home.
Carolyn who reads BNOTP, kindly shared some pictures of a wonderful makeover she recently completed for her front walkway.
In this "Before" picture, you can see that her walkway was the standard, builder-grade concrete walkway that most of us have. Doesn't look bad, does it?
When the walkway developed a large crack across it, Carolyn and her hubby decided it was time to give it a whole new look.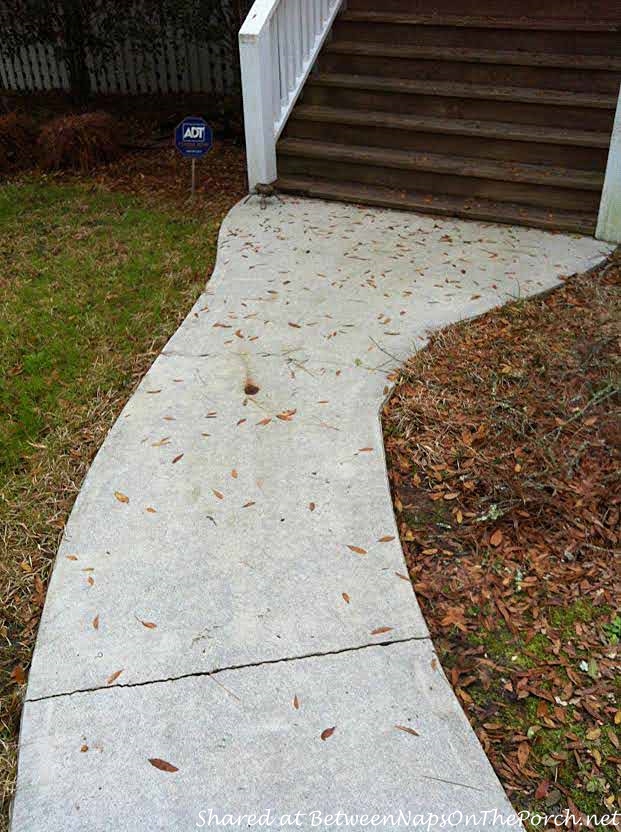 Here's another "Before" view from the other end. Carolyn felt her walkway was a bit narrow and wanted to correct this issue, as well.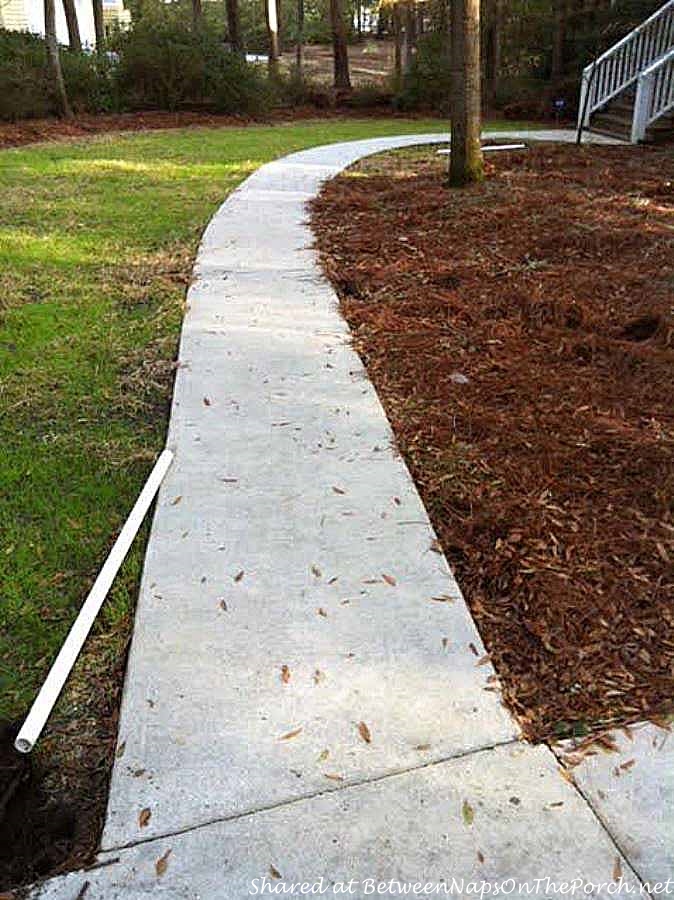 Carolyn decided to keep the good portion of her walkway, the part that wasn't cracked, and expand it making it much wider and inviting. Work got underway and pipe was placed underneath the walkway in places to run the "plug-and-play" lighting Carolyn chose for her new walkway.
Ready to see the "After?" 🙂
AFTER: Wow! Just Wow! What a difference! I love the soft gray color of the pavers against the green grass and the surrounding brown mulch.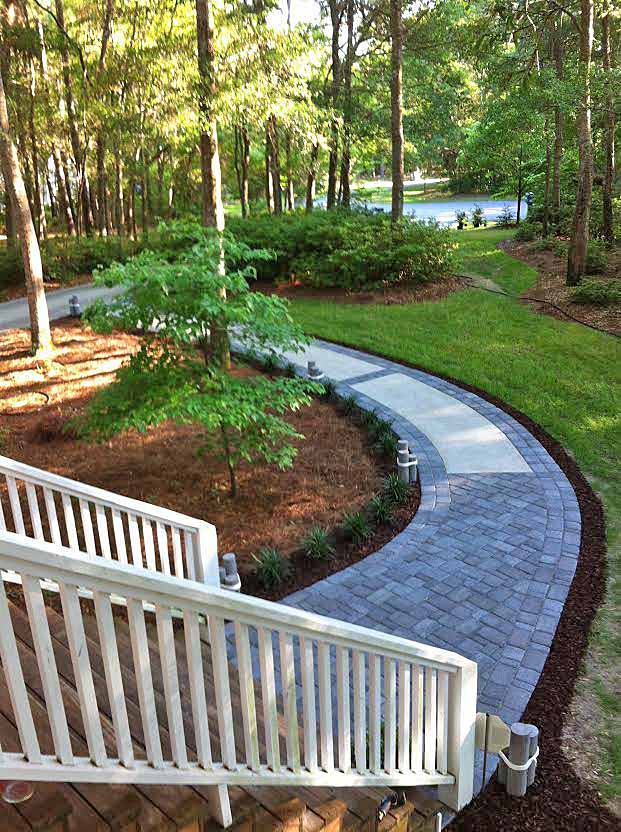 Carolyn went with a paver called the Cambridge Cobble. Per their site, it mimics the "tree-lined avenues of the late 19th century small-town America." This paver has gently rounded corners and a domed "pillow-top" surface. Carolyn specifically chose it over a tumbled stone her contractor showed her because it didn't have as many gaps between the pavers where debris, pollen and leaves could collect or get stuck.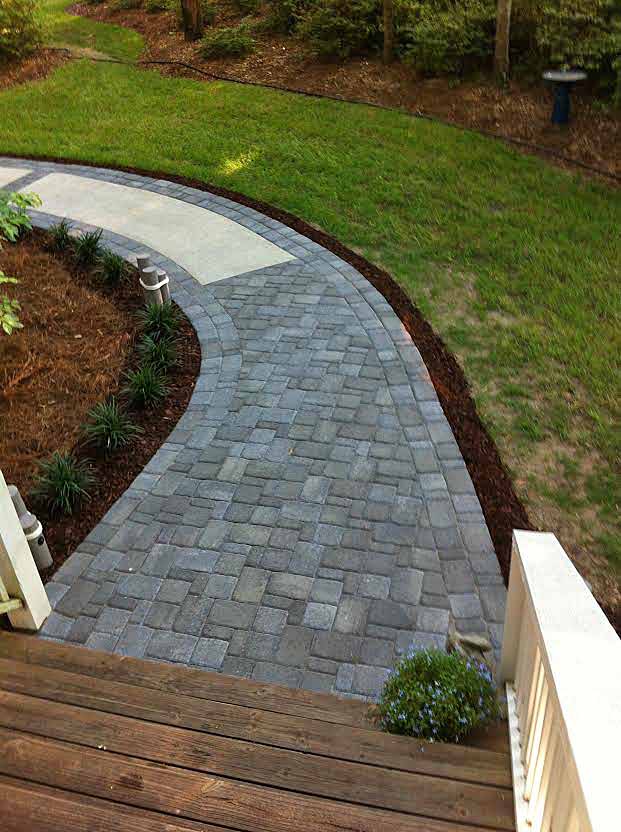 Carolyn also remodeled the stairway leading to her front porch. Here's how it looked before its makeover.
Before: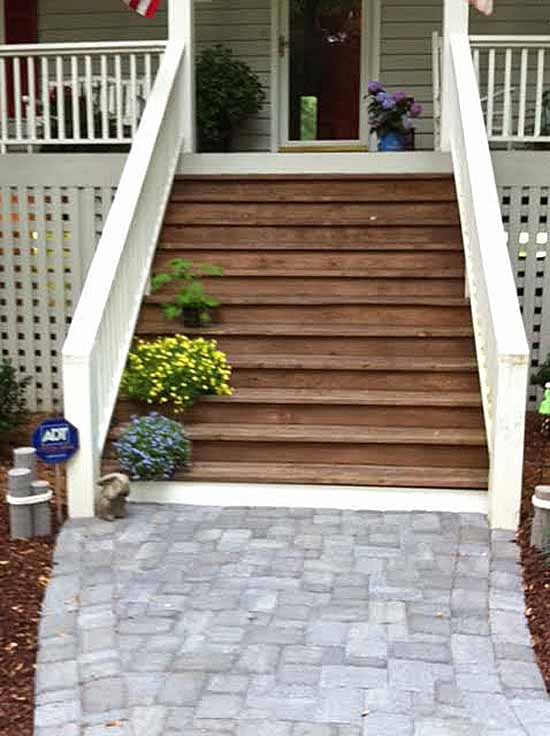 Almost After:
I can't show you the final "After" on the stairway since the wood has to cure before it can be painted. The risers are PVC and the staircase balusters and rails are KDAT wood which is pressured-treated wood that is "Kiln Dried After Treatment."
Since Carolyn went with KDAT wood, she'll be able to paint it much sooner than possible with regular pressure-treated wood. It will be painted a little later this month to match the rest of the porch. You may remember, KDAT wood was the same wood I used for the floor of my screened porch, too. I've been really happy with how it has held up these last six years.
Carolyn and her hubby love how much this has already brightened up this area since the front porch steps tended to be dark due to all the trees in the front yard.
The lighting Carolyn used to light her front walkway was especially made for outdoors.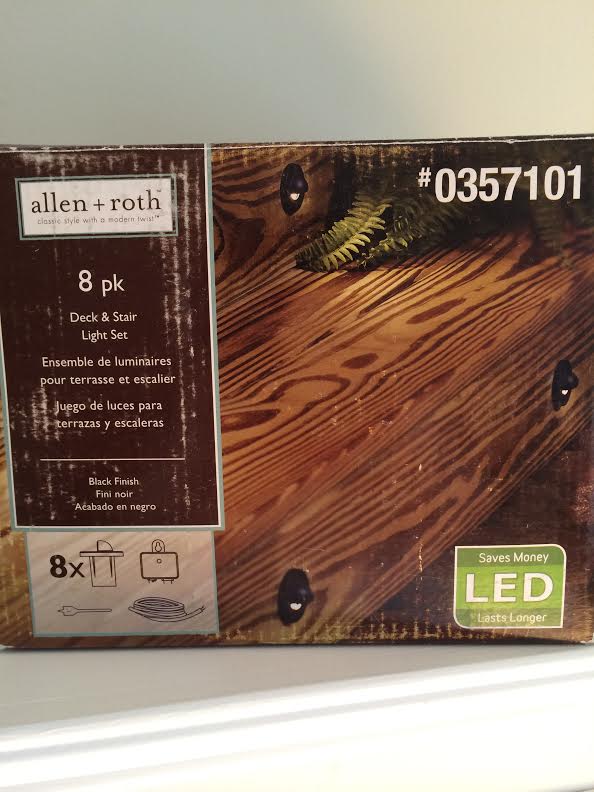 She found it at Lowes and ordered the extensions she needed for it on Amazon.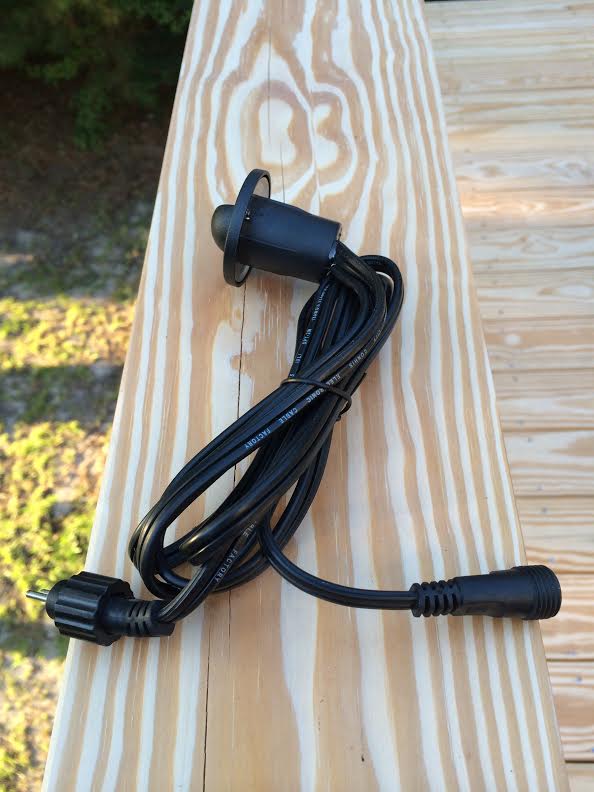 I asked Carolyn about the cute little thingies alongside the walkway that she installed her lighting inside. I love how they look! Carolyn said, "We made them up so I just call them our "pier light" sets. We saw those originally with a solar landscape light on top that were made with flat-sided landscape ties that can be found at many home improvement stores.
We have little sun so we needed the look with low-voltage lighting. My husband and I wanted the true, round look found with the fence posts…those were a 60-mile trip, ONE way, only found at a Tractor Supply Store in my area! Lowe's couldn't even order them."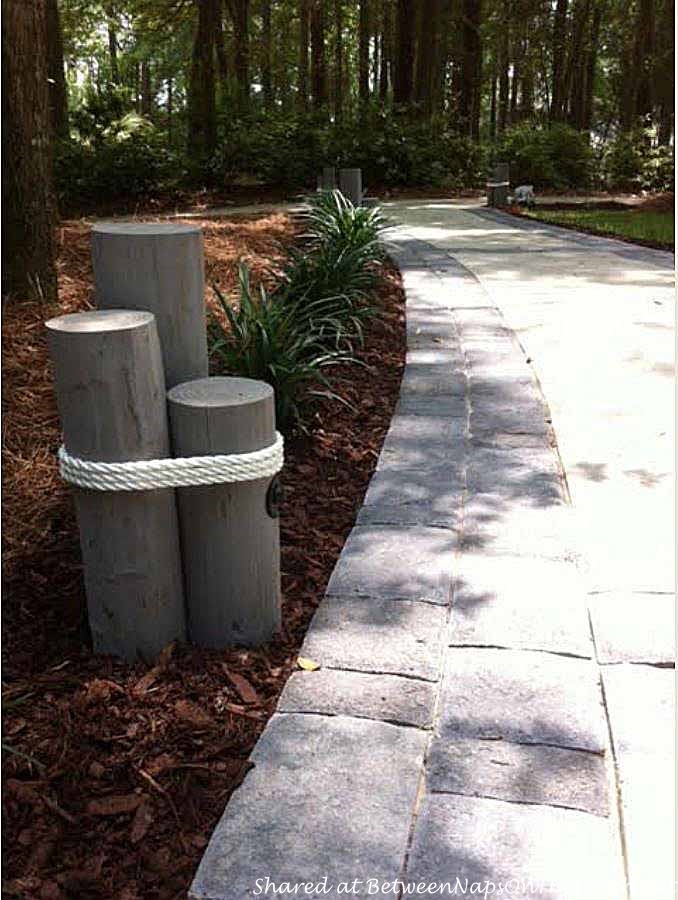 Carolyn said, "The lengths we cut were: 12″, 15″ and 18″. Were I to do them again, I would only put a 2-inch height difference between heights for visual, aesthetic reasons, not because the 18″ is too high. I might do 14′, 16′ and 18″ heights.
After roping and the light installation, they give about the same amount of light as the deck application. The lighting system holes were drilled at 8″. If someone wanted more light, they would need to use the second set of heights and drill the lighting hole a little higher. I wanted soft, low lighting. Where one fades out, the next light begins. They are about 15 feet apart on the walkway."
Be careful! Carolyn has a "Watch Turtle" guarding her walkway! Isn't he cute! I love me some garden art! Every garden needs a bit of whimsy. 🙂
Thanks so much to Carolyn for sharing her beautiful walkway makeover! I known all the great info about the lighting and seeing this wonderful transformation is going to provide so much inspiration to others who are considering a similar renovation of their front walkway.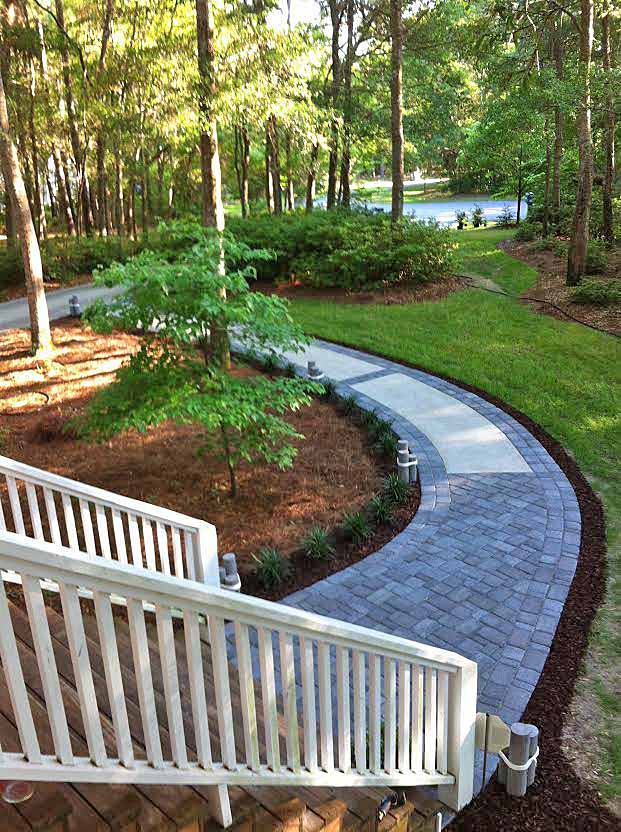 Have you recently transformed your garden or landscape? Share a few pictures with me at [email protected] and if possible, I'll feature your landscape makeover here at Between Naps On The Porch!
Looking forward to seeing what you've been working on!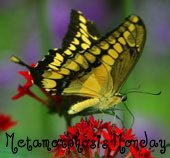 If you are participating in Metamorphosis Monday, you will need to link up the "permalink" to your MM post and not your general blog address. To get your permalink, click on your post name, then just copy and paste the address that shows up in the address bar at the top of your blog, into the "url" box for InLinkz.
In order to link up, you'll need to include a link in your MM post back to the party so the other participants will have an opportunity to receive visits from your wonderful blog readers.
Please observe these few rules:
Only link up Before and After posts that are home, gardening, crafting, painting, sewing, cooking, DIY related.
Do not link up if you're doing so to promote a website or product.
Do not link up a post that was just linked last week since a lot of readers will have already seen that post.


*If a post is sponsored or a product was provided at no charge, it will be stated in post. Some links may be affiliate links and as an Amazon Associate, I may earn from qualifying purchases. *