Yesterday I turned on the TV and caught a few minutes of one of HGTV's shows about "tiny house living." They have several shows going on right now about this latest trend.
A family of four (wife, husband and two young children) had just completed building their tiny house and the wife made the comment that she knew folks would wonder how a family with two children under the age of 4 was going to manage without a bathtub. I had missed most of the show but apparently their tiny house didn't even include one of those itty bitty bathtubs that looks like it was designed for bathing the family dog.
She was right. As I turned off the TV, I was trying to envision how she would bathe two children after a day spent playing outdoors.
I'm all for down-sizing when you have more house than you need, I expect I'll be doing that myself one day. And I could even see a single person, or a young couple buying a tiny house as their first home, or maybe having one near a lake or vacation spot where you stay just a few days at the time. But I just don't see how a family of four can enjoy living in such tight quarters. What about when the little ones grow into teenagers and want to have friends over?
I also worry about the practical aspect, can a tiny home withstand severe weather like the tornadoes we sometimes see here in Georgia? Can they withstand strong winds? What if a tree or big limb falls on the house? Yes, I'm a worry-wart, but I do wonder about these things.
It started me questioning if tiny house families are just jumping on the latest trend without really thinking it all through. I wish HGTV would do a follow-up show with these families in 2-3 years, kind of a "Where are they now?" show to see how many families are still living the tiny house lifestyle.
I also wonder if a $40,000-$60,000 investment in a tiny house is such a great idea. Will these houses hold their value in the long run? If a family gets tired of living in their little house, will the trend have passed and they'll be stuck with no one willing to pay them anywhere near what they've invested in their small abode?
Do You Agree With the Readers of Curbed?
Today I Googled to see if anyone else was curious about the longevity of the tiny house trend. I came across an article at Curbed where they were discussing the latest home trends and which ones they felt had been way overdone. The discussion was mostly about decorating trends and the comments were interesting and kinda funny.
Here's a partial list of some of the trends Curbed readers wanted to see go bye-bye, and yes, tiny houses did make the list. P.S. Don't shoot the messenger, I have a few things in my home that were mentioned in the comments at Curbed, too, namely granite counters and garden stools. Love me some garden stools! 🙂
Manufactured hardwood flooring
Open Interiors
Animal heads, faux and real
Stainless steel appliances
Gray paint
Concrete Counters
Gallery Walls
Burlap fabric
Fake fireplaces
Barn doors used inside
Accent walls
Wall quotes
Small Houses
Granite counters
Distressed furniture
Bench seating in dining room
Pallet furniture
Stairs without handrails (didn't know this was a trend!)
Mirrored furniture
Flatscreen TVs over fireplaces
Garden stools
Colored coded bookshelves
All white interiors
Industrial lighting
Industrial interior design
Ombre anything
Reclaimed furniture/wood
Chevron patterns
Did you see any on the list that you would second? Which decorating trends to you think need a stake through the heart?
On a positive note, which design styles/ideas do you think are here for the long haul? Which ones are classic and have enough value that they'll still be around 100 years from now?
If I were making a list, here are a few I'd put on my "will-be-around-forever" list. I don't necessarily do all these in my home, but I do think they are classic styles that will most likely never go away.
Hardwood Flooring and Plantation Shutters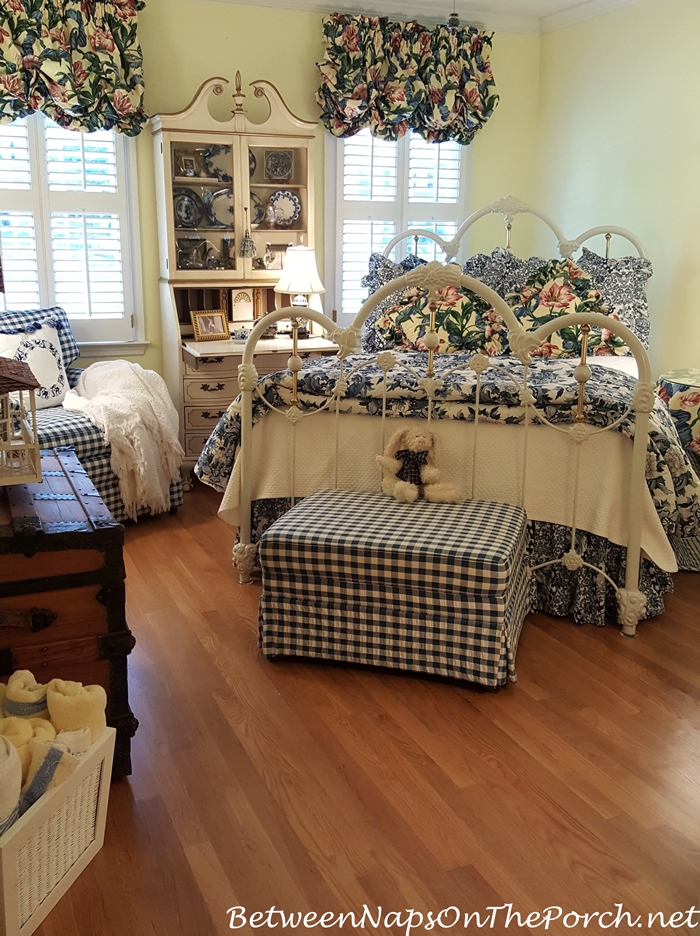 Porches (screened and non-screened)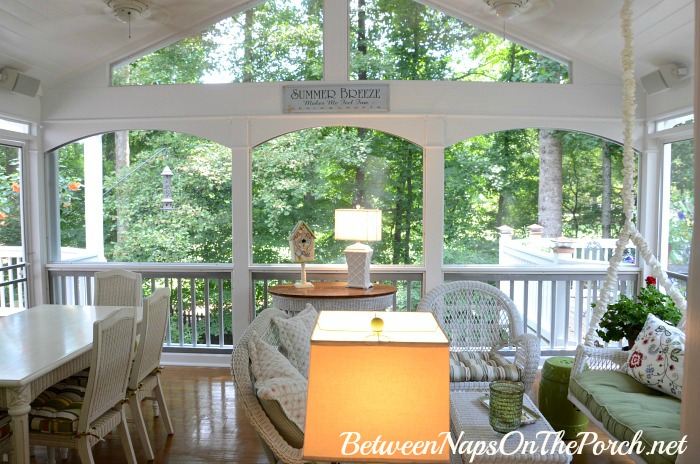 Crystal Chandeliers
White Kitchens
White or Neutral Paint Colors
(See more of the home below in these two posts: Beautiful Victorian Home Rises From the Ashes, Part 1) and Beautiful Victorian Home Rises From the Ashes, Part II)
Wallpaper (it may wax and wane but it never goes away)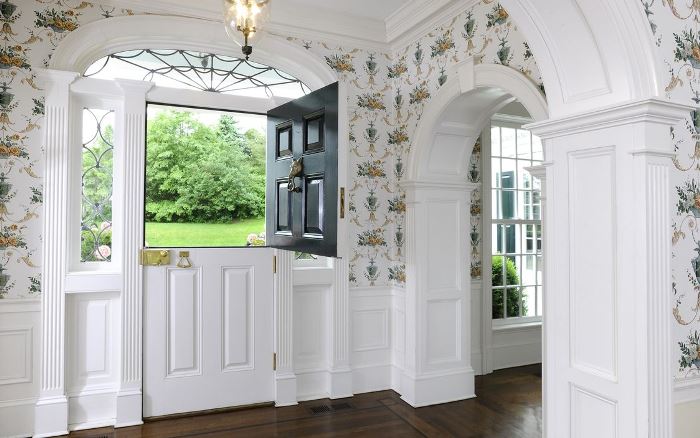 Botanical Prints (in wallpaper, fabrics, upholstery, rugs)
Natural Fiber Fabrics (like linen, cotton, wool and silk)
Blue and White Design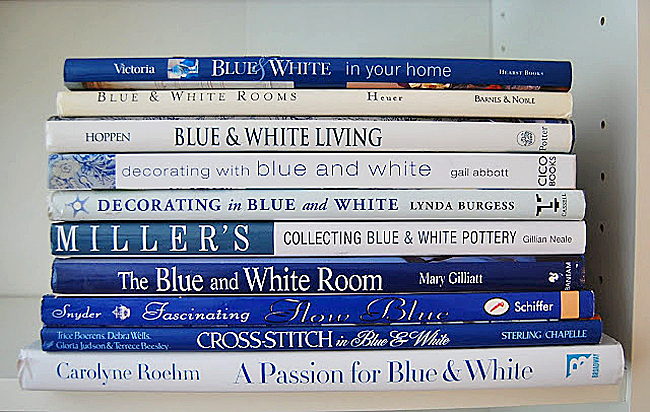 Antique Furniture
What house or design ideas/styles do you think are just trends and will never stand the test of time?
What house or design ideas/styles do you feel hold enough value and appreciation, they will stay the test of time?
*If a post is sponsored or a product was provided at no charge, it will be stated in post. Some links may be affiliate links and as an Amazon Associate, I may earn from qualifying purchases. *