Can you believe it's already been a whole month since I first shared about the upcoming trip to Ireland for the Deluxe Irish Castles Tour. That trip is a just a month away now—hard to believe!
One of the fun things about travel is it gives you a good excuse to add a few new pieces to your wardrobe. Isn't that pretty much a requirement for any vacation! 😉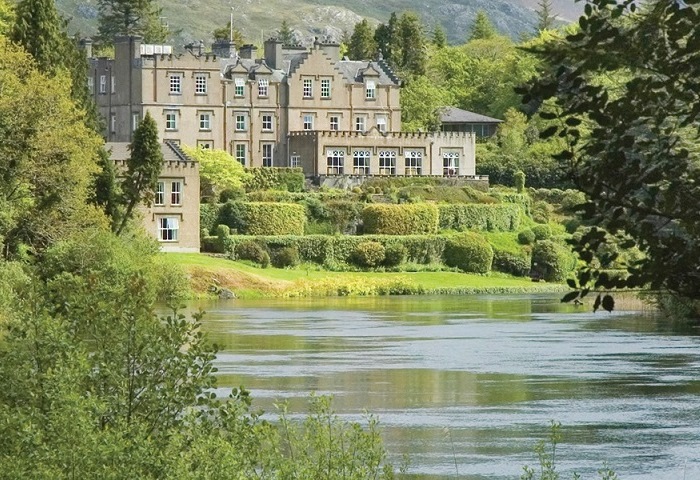 Ireland is known for rain year around, so for this trip I decided to add a couple of new rain coats to my wardrobe. I loved the simple look of this coat and finally tracked one down in this "Mist" color in a family-owned shoppe in Ohio.
I just discovered today that it's actually back in stock and on sale in one of my favorite stores here: Barbour Jacket in Mist. I'm amazed it's back in stock since that rarely happens when a style sells out. In addition to being on sale, there's another 15% off with the code CPCEXTRA15. That makes it an even better price than what I paid when I bought it on sale.
Mine arrived this past week and I do love it! I thought I'd share a few close-ups to give you an idea why Barbour coats are so special. I'm honestly surprised they don't cost more than they do when you consider this is the company that makes the coats/jackets the Queen and King of England wear, as do William and Kate!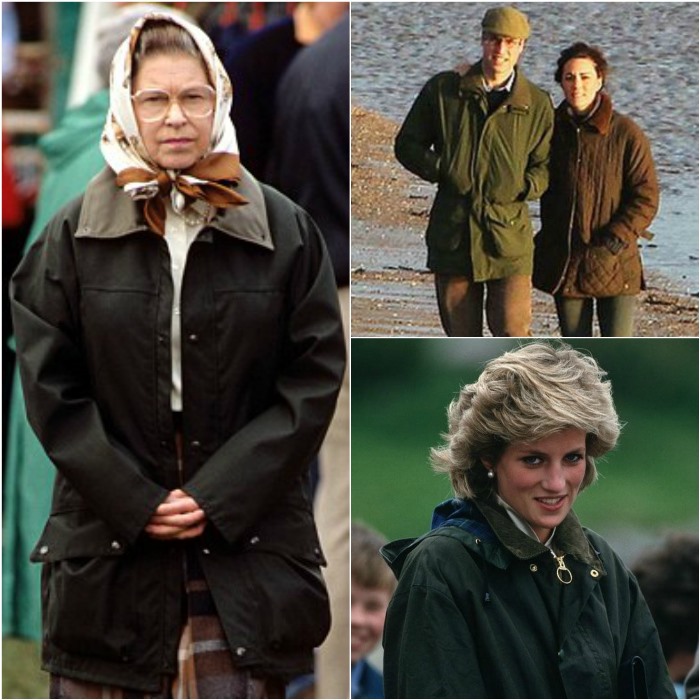 I love the tartan lining Barbour uses in this coat!
Here's a better view of the lining. The necklace on my old dress form is my travel necklace. I always take it on all my trips.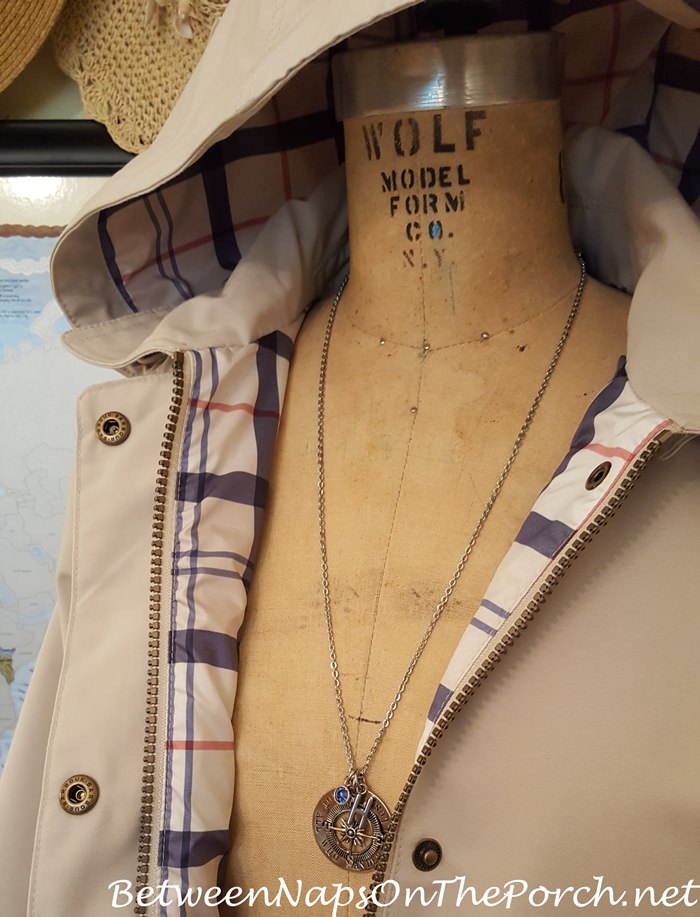 When I'm not wearing it, it hangs here in the office on the dress form that stands in front of my Bucket List, Scratch-off Travel Map. I'm looking forward to scratching Ireland off when I return from this trip. I wonder what images I'll find underneath. (Bucket List, Scratch-off Map is available here: Travel Map.)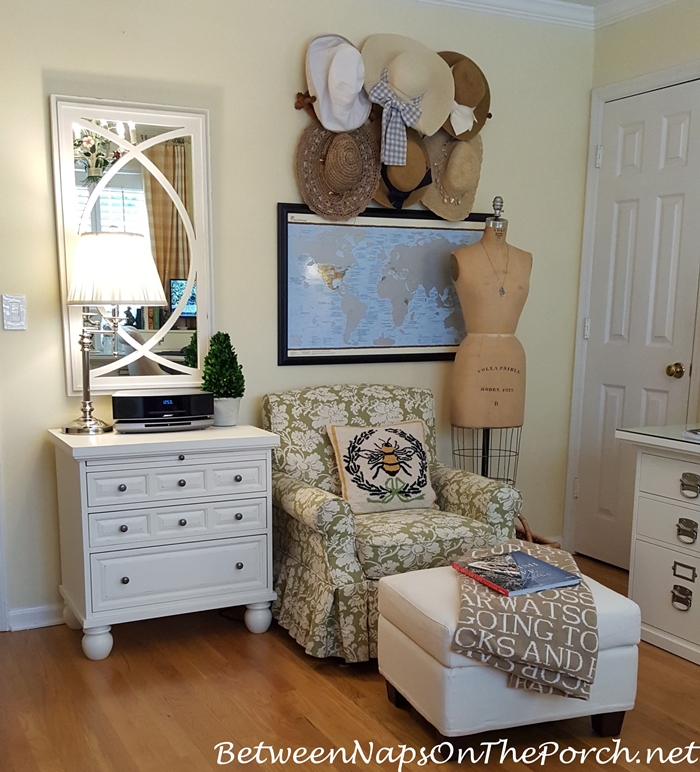 Here's a close up of the necklace–love the saying: Not All Who Wander Are Lost. I also added my last name initial to mine, an option that was available when I ordered it. You'll find this necklace available where I purchased mine here: Travel Necklace. They make great gifts for those afflicted with Wanderlust.
Barbour is not your average coat manufacturer. Over the years, they have been awarded three Royal Warrants. The first one came from the Duke of Edinburgh, the next one from Queen Elizabeth, and in 1987, they received one from the Prince of Wales. The history behind this company and their jackets is truly inspiring. You can tell I'm a huge fan!
A bit of trivia I came across today: Do you remember the movie, The Queen? In the movie, Queen Elizabeth is played by Helen Mirren. I haven't seen the movie, but apparently in one scene Helen Mirren wears a Barbour jacket. The sales of Barbour jackets in New York doubled after the release of the movie!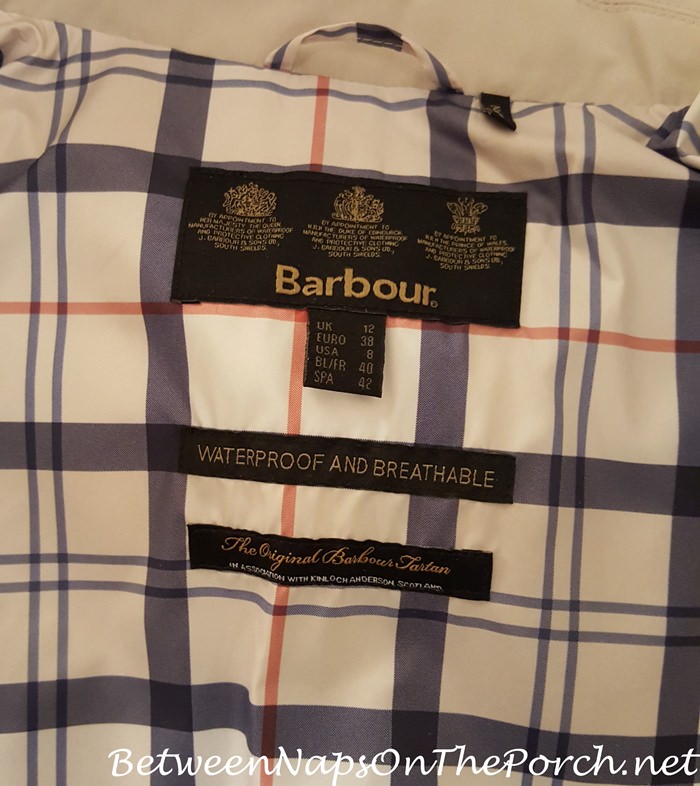 Every Barbour jacket I have has a hidden pocket inside. I always look for it because I love that sneaky feature! It comes in handy for stashing away something you need to access quickly, or for something you want to keep close at hand when wearing the coat.
The Barbour name is always tastefully embroidered somewhere on the coat.
If you're in need of a great raincoat/jacket, you'll find this coat available on sale here in this mist color: Barbour Waterproof Jacket in Mist. Don't forget the extra 15% with the code: CPCEXTRA15.
The other rain jacket I ordered, also arrived. I'm mad about it, as well!
Love the striped lining with the little lighthouse motif. I've always loved lighthouses, have watercolor drawings of several in my upstairs family room.
I've seen it worn with the cuffs turned up so the striped lining is visible. I think that would be fine when it's not raining, but probably not practical once it starts.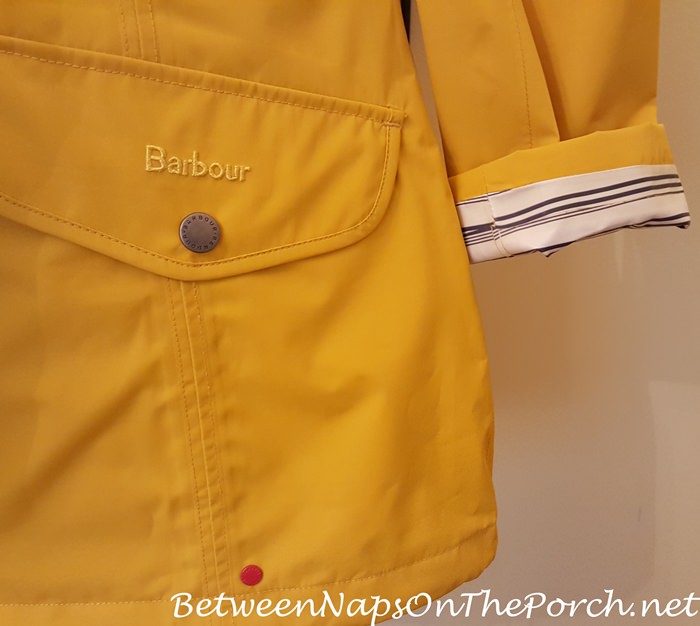 Here's its little hidden pocket. Again we see all the awards bestowed on Barbour by the royal family over the years.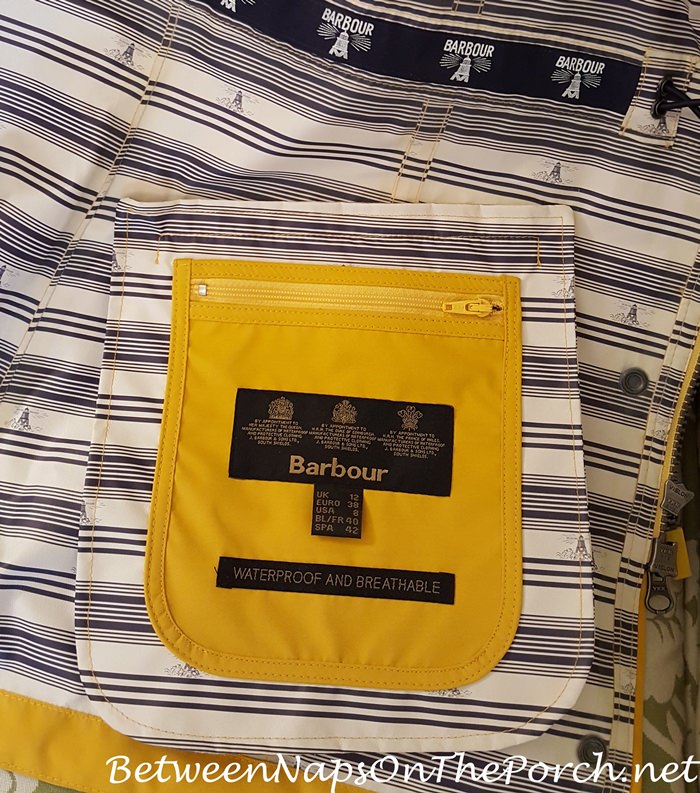 This jacket has a detail that completely confused me when it first arrived. It's called a Fishtail and it's a detail Barbour decided to add to this particular coat.
The origin of this design was so intriguing. It turns out that the Fishtail design in the back of a coat was originally created for the U.S. Army back in the 1950s and 60s when they were trying to find a way to help soldiers stay warm in really frigid temperatures. The split in the back allows the person wearing the coat to tie each half of the coat, around each leg. This traps in more body heat and helps to keep the wind out.
At first, I thought it was really odd looking until I Googled to find out why it was designed this way. Once I read about the history behind the design, I loved it! I find it so amazing and wonderful that Barbour would think to add such a historic detail to one of their jackets!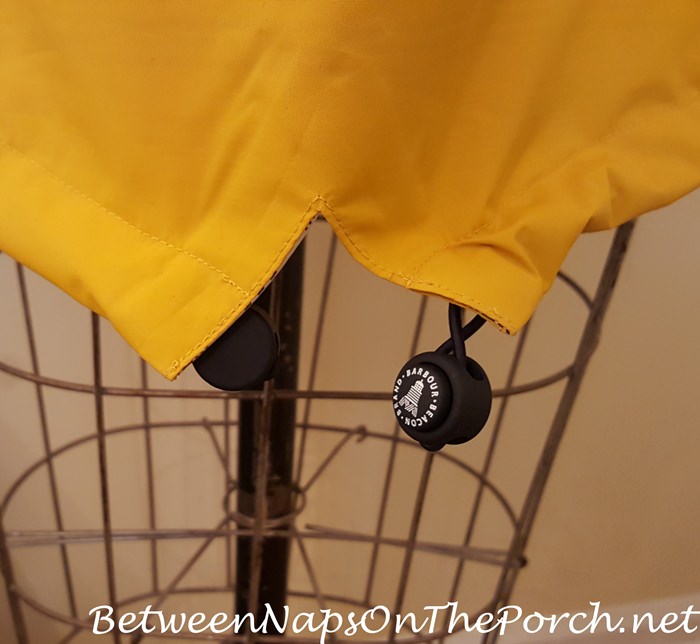 Love this emblem on the sleeve. The more I look at this coat, the more little details I discover.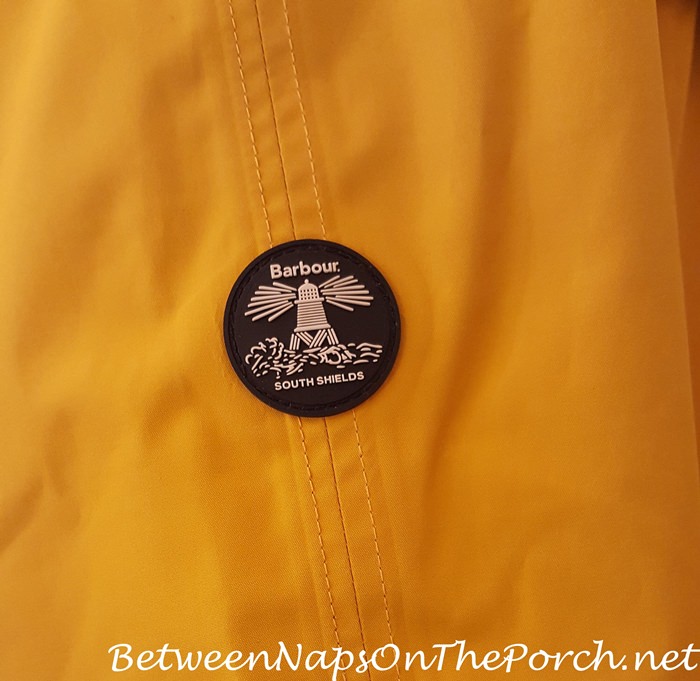 This little emblem is located on the storm flap that runs across the back of the jacket. So cute!
I was surprised to find how flattering the jacket is on. It's designed where the waist can be adjusted for a more fitted look.
The yellow is available HERE, but unfortunately, it's not on sale. It is also available HERE, and is on sale, but they don't have a lot of sizes to choose from.
You'll find it on sale in this pretty blue color here: Barbour Rain Jacket in blue. Again, don't forget to use the code CPCEXTRA15 for an additional 15% off!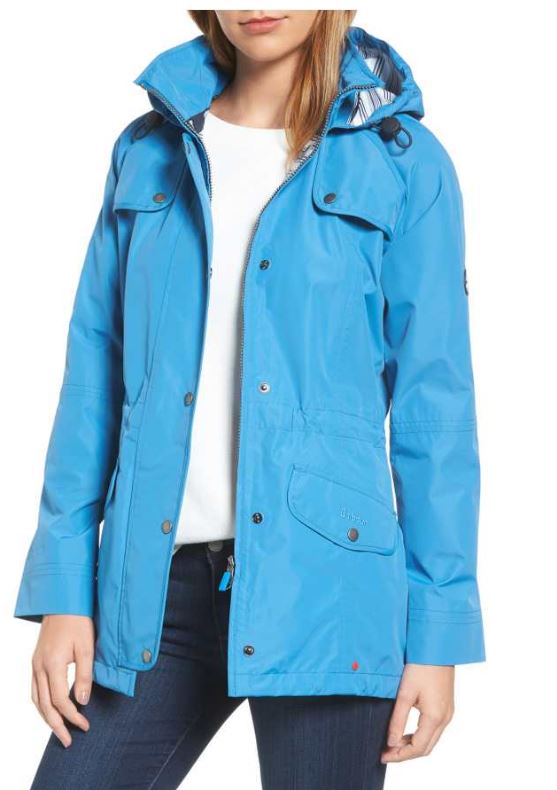 A New Travel Tote
You may remember I mentioned buying a new carry-on tote for this upcoming trip.
It arrived and I couldn't be happier. It definitely meets all my expectations and more.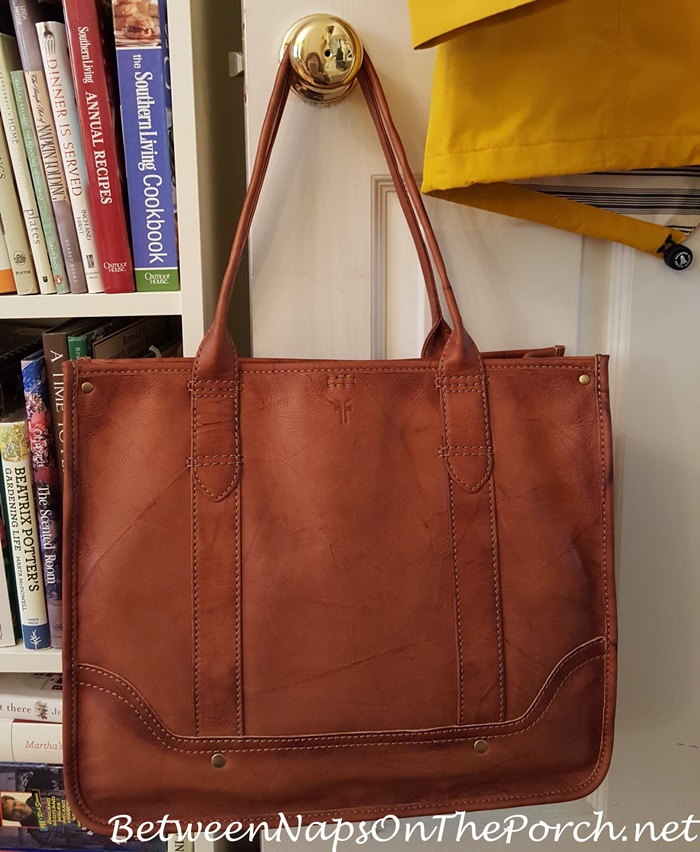 I'm so thankful Frye hasn't compromised the quality of their goods over the years like so many other companies have done. It's perfection! The leather smells amazing and feels wonderful to the touch!
I love this little feature I saw in a photo online when I was researching this bag. It hooks the bag together if you're needing to stash it under an airplane seat or someplace where things could fall out. Since I've started booking a "Comfort+" seat when I travel with Delta (thanks to some awesome BNOTP readers who encouraged me to look into that) I should have some extra legroom. So I probably won't need to put it under a seat for this trip. I could also store it in the dedicated space in the overhead bin, if necessary.
I'll have my travel handbag with me, so I'll mainly be using this bag to carry my laptop, Bose Noise Canceling Headphones, Kindle, Eye Shades, a shawl or sweater and this awesome travel pillow: Travel Pillow.
I love that it has a pocket on both sides for a water bottle or anything thing else you need to keep handy. You can never have too many pockets!
You'll find this beautiful tote bag on sale here: Frey Tote Bag. It's also available for a great sale price in black leather here: Frye Tote in Black. I like the Burnt Red color, as well.
Update: The tote is also available in a dark walnut brown here: Dark Brown Frye Tote. and here: Dark Brown Frye Tote Bag. I love the contrast stitching!
Upgraded My Travel Handbag
A couple of years ago when I first started traveling, I purchased this anti-theft handbag. It has gone with me on every trip I've taken and I've thoroughly enjoyed it.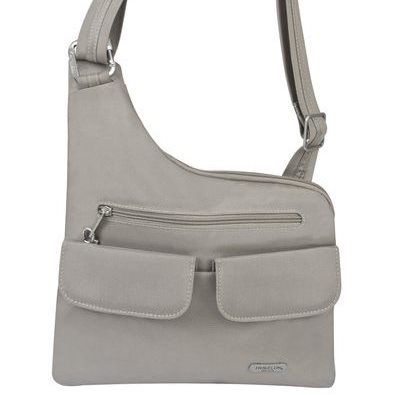 You can see that it holds a good bit including a small travel camera that I took to Italy. I didn't take my iPad on that trip but you can see it easily fits inside, too.
I've been thinking of upgrading to a slightly larger bag, one that would let me carry my full-size Nikon camera when needed, and keep it protected from the rain. These bags are so reasonably priced, I decided to try another style for this trip to Ireland. It comes in several colors, but I once again went with this neutral "stone" color. I love it because it looks great with everything you wear.
This bag is a cross-body bag, a must for travel when you need your hands free for picture-taking. Cross-body is safer too since it can't be snatched off your shoulder. This bag also has the safety shoulder strap that can't be cut off by a passing motorcyclist or bad guy.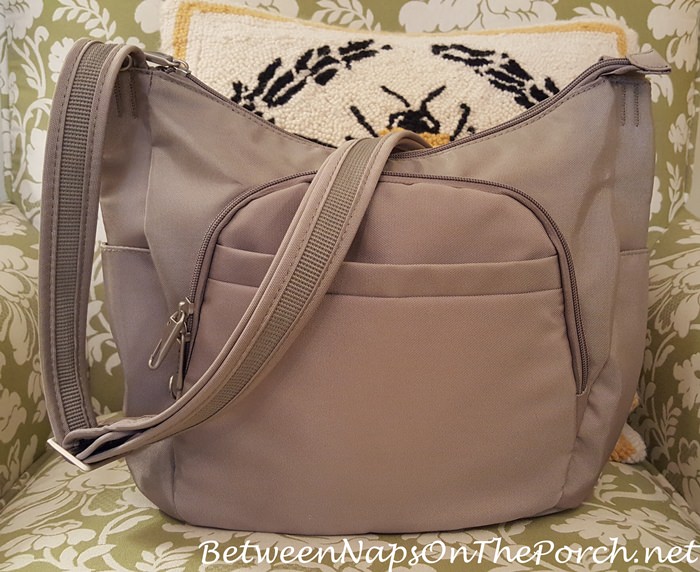 It has side pockets on both sides that can be unzipped to hold a water/drink bottle. I could have really used this feature on my trip to Morocco where we couldn't drink water from the tap in most places. We were always carrying a water bottle. I like how the pocket zips up when not in use. You don't even notice it on the bag when it's zipped up since it's flush with the bag, but when you need it, it's there.
It's nice and spacious inside with plenty of room for my Nikon D7000 and a large telephoto lens which is what I have on my camera in this photo.
The pockets for a passport and credit cards are all RFID protected, just like my last bag. That means a bad guy can't scan the bag as he walks by, stealing information from my credit cards or passport. That's my passport in the top pocket. That pocket was designed especially to fit a passport.
The credit card slots are large enough to easily hold 2 cards each. I like to carry my Driver's License, Military ID and two credit cards when I travel, so I wanted that extra room for those.
There's a zipper pocket inside and that's where I plan to stash my cash. This bag could hold a full-size wallet but I decided long ago to never carry a wallet on trips. I know me and I'd probably end up laying it down and leaving it someplace. My bag never leaves my body when I'm out touring and shopping, so I can't leave it someplace or have it stolen. When it's time to pay, all I had to do is reach in and remove the cash/card I'm using as the bag hangs across my body.
I still have $25 in Euros left over from my Holland/Belgium trip. I was going to cash those in once I got back home, but Teresa, a BNOTP reader who joined me on that trip and has now become a good friend, told me to save it for my next Europe trip. How did she know? lol
I need to make a trip to the bank and get a little more, although I know there will be plenty of Instant Bankers (as they were first called here) over in Ireland. Anyone else live where ATMs were called "Instant Bankers" when they first started appearing? I still have a tendency to call them that…sounds so much cuter than ATM. lol
There's a zipped flap on the front where I can keep my cell phone. That pocket has the latch/locking mechanism like the main part of the bag which means I don't have to worry about a bad guy trying to get into it. I've done a bit of reading about Ireland and fortunately, pick-pockets aren't as big a problem there as they are in Italy and some of the other places I've traveled.
The only place that seems to have some issues with that is in Dublin. Even though we won't spend a lot of time in Dublin, I love having an anti-theft bag. It's just so nice to walk around and know that you can raise your arms to take a photo without having to worry about someone trying to get into your bag while you're distracted. Peace of mind!
They think of everything for these travel bags! They even come with a little, attached flash-light to see down into the bag when you're looking for something at nighttime. That really comes in handy if you're traveling at night and need something from your bag, or need more light for unlocking a door with a key at night.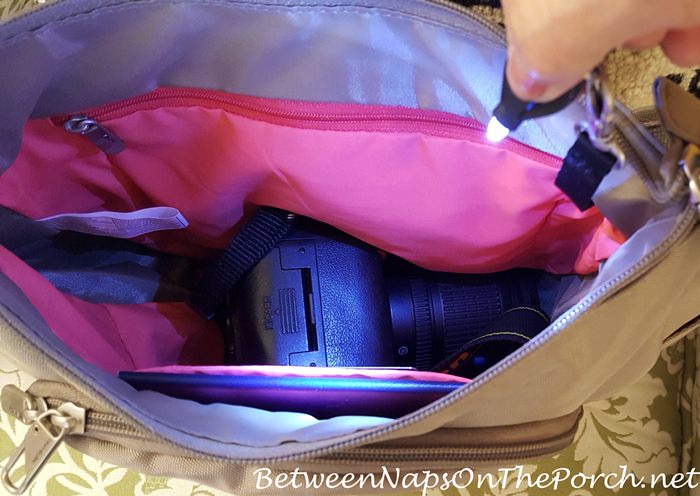 I forgot to take a photo of the back of the bag so I grabbed this one from online. There's a nice big pocket across the back. My other bag has a pocket like this and it's where I usually put a travel journal, the trip information booklet or maps.
If you're looking for a great travel bag, I'm very pleased with this one. It has all the great features of my other bag, plus a bit more space. I wore it some today and the shoulder strap is super comfortable, even with my heavy camera inside. Very pleased with that!
This bag is available here: Anti-Theft Cross-body Bag.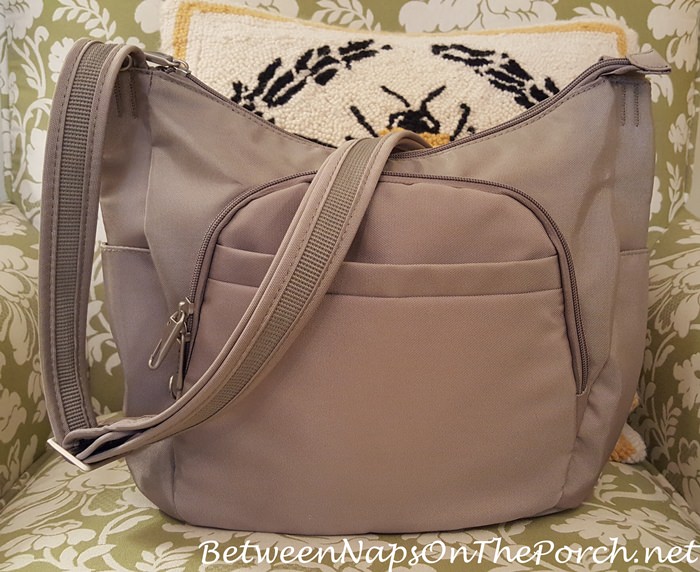 Someone recently left a comment asking about the shoes I plan to take on this trip. I'll try to do a post sometime in the next couple of weeks sharing those. I don't think I'll need to buy any new shoes because I have some great ones that I plan to take already.
Looking forward to sharing a delightful makeover with you on Monday for Metamorphosis Monday!
Pssst: I post almost daily to Instagram. Follow Between Naps on the Porch on Instagram here: Between Naps On The Porch.
*If a post is sponsored or a product was provided at no charge, it will be stated in post. Some links may be affiliate links and as an Amazon Associate, I may earn from qualifying purchases. *