Do you ever watch the HGTV show, Flip or Flop starring Christina and Tarek El Moussa? I was shocked to read recently about Tarek's harrowing experience with thyroid cancer. Apparently he had noticed a lump on his throat, but when he asked his doctor about it on two different occasions, the doctor told him it wasn't anything to worry about.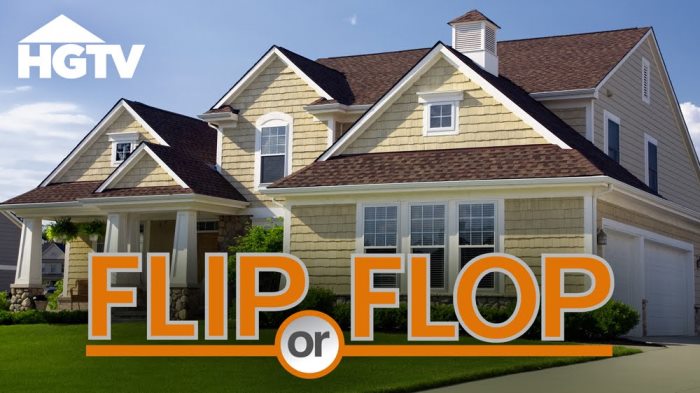 Amazingly, a savvy fan of the show who is a registered nurse, saw the lump and emailed the show's production company with the message that Tarek had a large nodule on his thyroid and should get it checked out immediately. He did and it turned out to be cancer in a pretty advanced stage, it had even spread to his lymph nodes.
Fortunately, the cancer had not spread any further than his neck and he is fine now. So, a fan of the show actually saved Tarek's life! Pretty awesome, right?! You can read more about this at People.com.
I never have a lot of time to watch TV, but when I'm grabbing a bite for lunch or dinner, I sometimes turn on HGTV while I'm cooking or eating. I've seen several episodes of Flip or Flop and it's always shocking to see the condition of the homes Christina and Tarek purchase.
Often Tarek has an investor who provides the money to purchase the home. Once the house is renovated and sold, the profits get split between the El Moussas and their investor. Since the show has been such a big success, I'm not sure they need an investor to back their purchases now, they are probably able to manage the expense on their own.
Here's a great example of the kind of work they do. They took this house…
…and turned it into this! Amazing what window molding, sod and a fresh coat of paint can do for a property!
The inside was in as bad or worse condition than the outside. I'll be honest, sometimes when I'm eating and I turn on HGTV, if Flip or Flop is on, I have to change the channel. I just can't eat and watch the show at the same time, especially when they are walking through a home for the first time or tearing down walls. The stuff they find is so disgusting, it just doesn't mix well with eating!
A room or house filled with mold…
….amazingly looks like this once they are done with their makeover.
If I purchased a foreclosed home and it looked like this on the inside, I'm not sure I could ever get this picture out of my mind.
You have to admit, the "After" is pretty awesome!
It takes nerves of steel to buy some of these homes but the El Moussa's say that the worse a home is, the better they like it.
It just adds up to even more profit for them once they turn it into this.
I really like the bathroom in this home. On a recent tour of homes in Atlanta, I saw tons of subway tile in newly renovated bathrooms.
Love how the back entertaining area turned out!
Are you a fan of Flip or Flop? Can you watch the show and eat at the same time or am I just a weenie? 🙂
You'll find additional photos of this home's makeover at HGTV where these photos were found.
*If a post is sponsored or a product was provided at no charge, it will be stated in post. Some links may be affiliate links. *