Some days I have so many things I want to share with you, I almost become paralyzed not knowing which I should share first. As I write this, I'm thinking I should just put them all into one post, despite the fact they are all a bit random. Random is good, right? lol
Every time I put together a "favorites" post, I keep forgetting to mention a CD I purchased a while back and absolutely love! It's the soundtrack for Rogers & Hammerstein's Cinderella and I've enjoyed listening to it so much in the car, I ordered a second one for the house. When I listen, I feel like I'm attending a wonderful play with a full orchestra just a few feet away. Seriously! The music is thrilling and romantic; the lyrics are beautiful.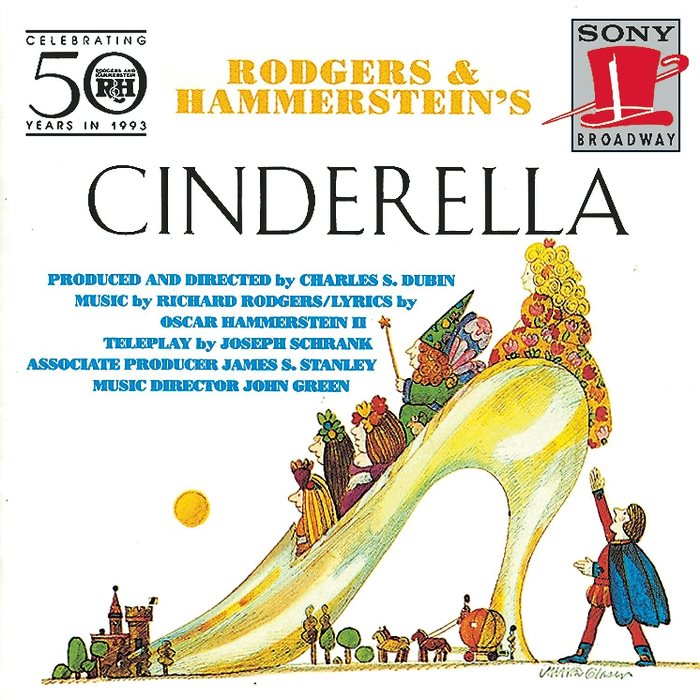 Almost all the songs have lyrics but for the very few that do not, if you watch the movie or remember some of the scenes from the movie, you'll be able to see the scene in your mind. There's one song, Waltz for a Ball, where I can literally see Cinderella and the Prince swirling around and around the dance floor as it plays.
My favorite songs are Ten Minutes Ago, Do I Love You Because Your're Beautiful, When You're Driving Through the Moonlight and A Lovely Night. I was so surprised to read that Lesley Ann Warren was only 19 when she starred in the movie! Be sure and listen to it on great speakers to enjoy the full orchestra sound. You'll feel like your attending a grand musical!
Oh, and there are a few little hidden surprises, things I never noticed while watching the movie, like the double meaning of the words, "I do no more than guess" in the song, "When You're Driving Through the Moonlight." The second time Cinderella repeats/sings those words, you'll get the double meaning: "I do KNOW more than guess." Love that!
Perhaps my favorite line in the movie/CD comes just before Cinderella sings the song, A Lovely Night. She says, "This night is mine and no one and nothing can ever take it from me." It's really the first time we see her fighting for her happiness. I learned long ago that my happiness depends completely on me and being happy is a decision I make every day.
You'll find this CD available in both MP3 and Audio CD format here: Cinderella. I recommend the CD version because you want to make sure you're playing it on some great speakers. It's truly an incredible experience when listening to it on really good speakers. If you have great speakers attached to something that plays MP3 songs, then that version would probably be okay, too.
Home Tour
Sometimes I see updates made to old homes that make me want to cry. I don't quite get the new trend of ripping out all the walls on the lower level, so I was really happy to come across this beautiful renovation/make over.
The entrance/foyer…
Such a beautiful living room! Sometimes blue walls can feel cold, but not in this beautiful room. Maybe it's the warm wood tones that keep sthat from happening.
I'm a white kitchen kind of gal, but I do think this is a beautiful kitchen. Love the original hardwood floors!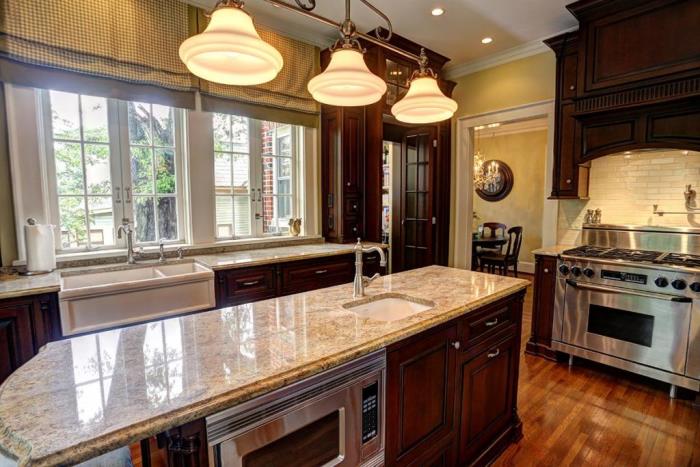 The breakfast room…This house has so many gorgeous chandeliers!
Beautiful dining room! Love the blue paint color with the warm wood tones again in this room.
There are 36 photos posted of this home where these photos were found. You'll find them all here: Home Tour
Home Tour: Victorian Home
This home isn't currently furnished (since it's available for purchase) but it's definitely worth a tour. I love the design of the rooms, there's just something about a beautiful Victorian home and its quirky rooms and turrets. A lot of Victorian homes can feel dark inside, this one is anything but!
If I were younger and just starting out, I would totally want the floor plans to build this gorgeous home. You'll find the tour here: Victorian Home
As I was writing this post, an email arrived in my Inbox with this information below. Apparently, the sale is tomorrow. So if you live in the metro Atlanta area, you may want to make a trip down to the Lenox Square Mall area tomorrow. Sounds like an interesting sale! Arrive early, I bet it's going to be crowded!
*If a post is sponsored or a product was provided at no charge, it will be stated in post. Some links may be affiliate links. *