Welcome to the 296th Metamorphosis Monday!
Did you have a good weekend? I spent mine getting a few things done here around the house. I also played a little out on the porch, changing the hutch from its summertime look to something fun and just a tad spooky!
Postcards From The Porch
Before I share the hutch update, I wanted to say a big thank you to all the lovely folks who took time to email me after the BNOTP newsletter, Postcards From The Porch, went out on Saturday. I appreciate your kind words!
Several folks mentioned enjoying the extras I added to the end of the newsletter. That's one of the best things about a newsletter; it's a great way to share little things I think you'll enjoy but aren't enough for a whole blog post. A newsletter just feels more personal, doesn't it?
If you didn't receive the newsletter last Saturday, you can subscribe HERE or via the subscribe box at the end of this post.
A Hutch Metamorphosis
This past spring I decorated the hutch that lives out on the screened porch in a beachy vibe.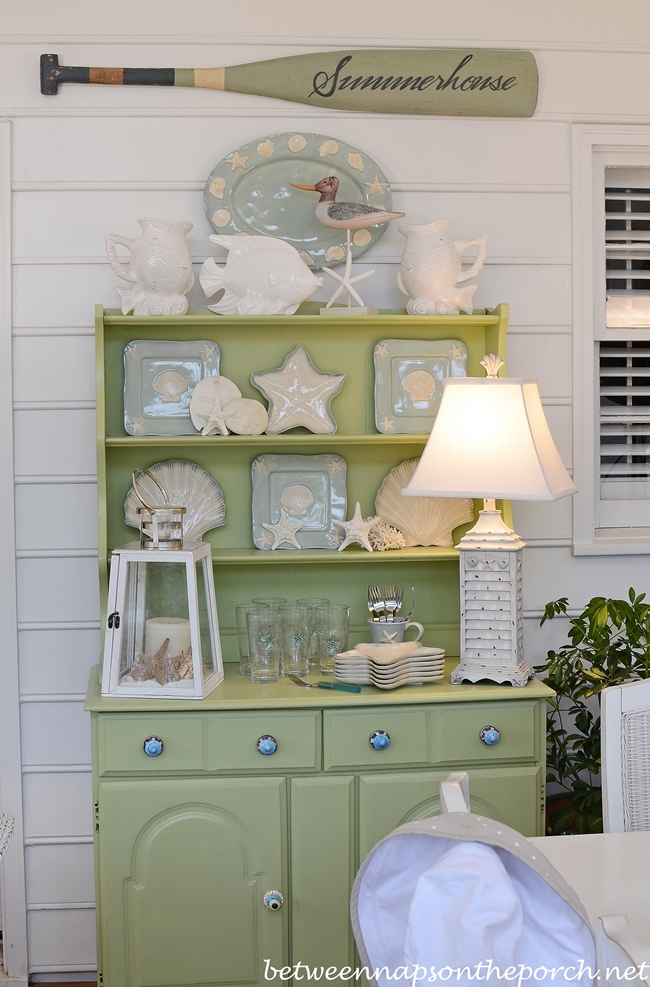 I left it that way all spring and summer and it gave the porch a summer-house feel. With fall here, it was time to give the hutch a little update.
Last fall when it was time to change-up the hutch, I decorated for autumn with a lighter touch. Instead of oranges, reds and browns, I went with an all white scheme. It was a nice way to gently transition from summer to fall. I threw in a few turkeys in anticipation of Thanksgiving.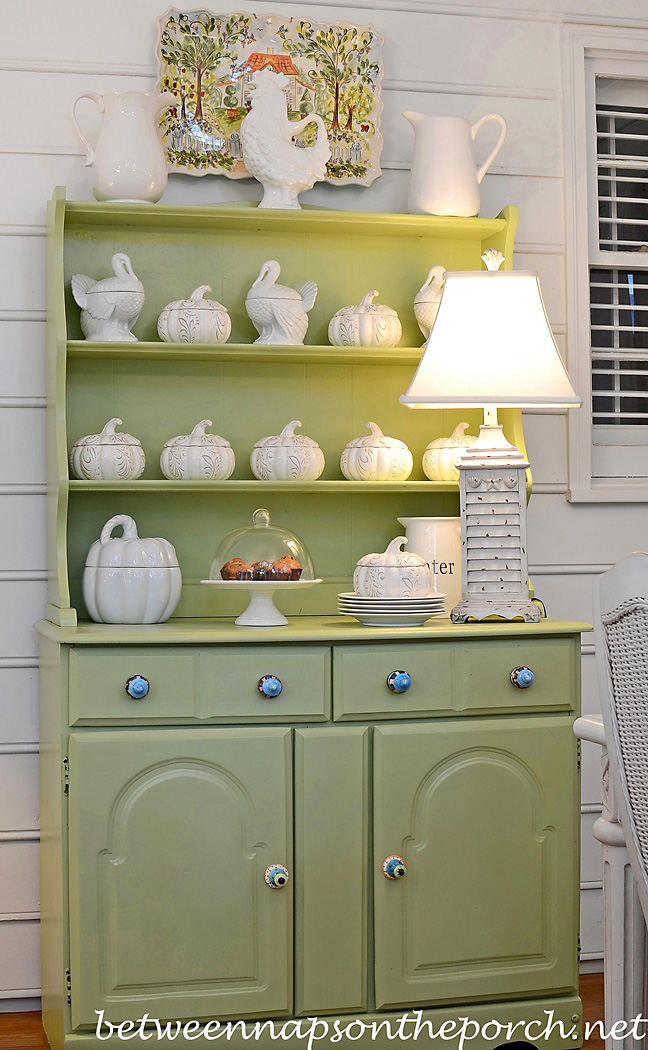 As I was thinking about how I wanted to decorate the hutch for this fall, I decided to use the pumpkins again. And, since October is just two days away…
I let a little Halloween creep in.
I love decorating with ravens for Halloween. They are just the right amount of spooky.
I took these pics after dark for a little added spookiness.
Do you remember the ravens and Trick or Treat plates from last year?
They were part of this tablescape last Halloween. (Tablescape can be viewed here: Quoth The Raven, "Nevermore.")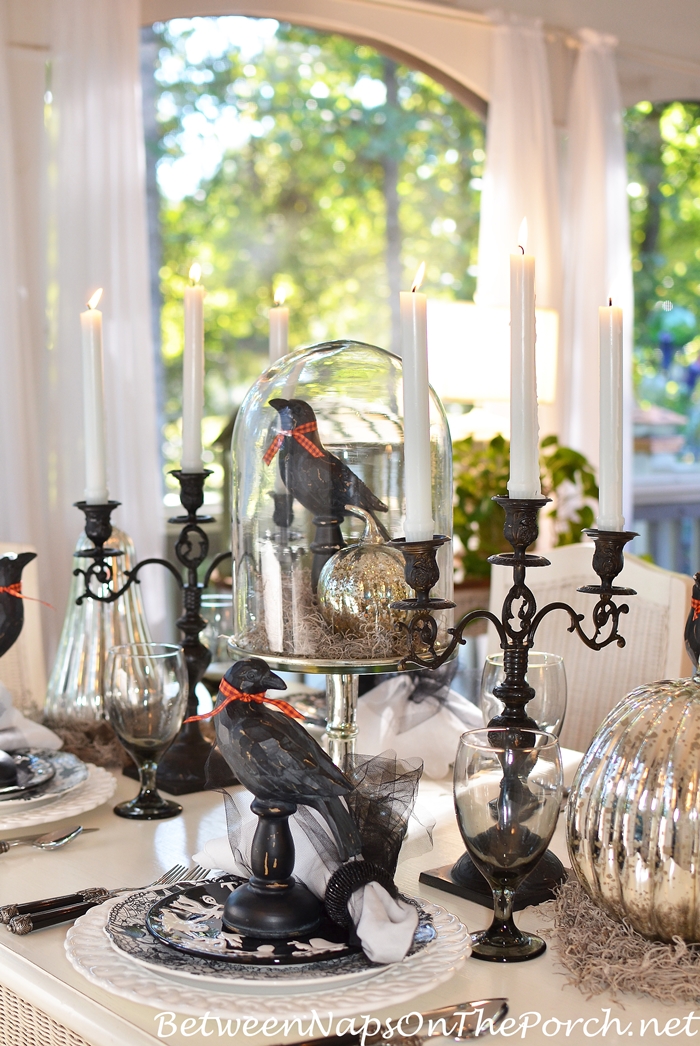 I've already purchased some Halloween candy in anticipation of the big night. I've been testing the Snickers bars and so far, they have passed inspection.
I had everything I needed for this little metamorphosis; the only thing purchased this fall was the Dead & Breakfast Inn sign from HomeGoods.
The wine label is from Michael's last year and it says, "Hollow Branch House Wine, Made with hand-pecked ingredients." 🙂
The creepy-cloth is the same cloth used to decorate the chairs….
…in this Halloween tablescape: Halloween Table Setting With Crow Tree Centerpiece.
Thanks for stopping by the Dead & Breakfast Inn. Hope you enjoyed your stay! Bwahahahahahahahaha!
Looking forward to the other Before and Afters for this Met Monday!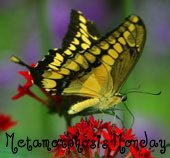 If you are participating in Metamorphosis Monday, you will need to link up the "permalink" to your MM post and not your general blog address. To get your permalink, click on your post name, then just copy and paste the address that shows up in the address bar at the top of your blog, into the "url" box for InLinkz.
In order to link up, you'll need to include a link in your MM post back to the party so the other participants will have an opportunity to receive visits from your wonderful blog readers.
Please observe these few rules:
Only link up Before and After posts that are home, gardening, crafting, painting, sewing, cooking, DIY related.
Do not link up if you're doing so to promote a website or product.
Do not link up a post that was just linked last week since a lot of readers will have already seen that post.

*If a post is sponsored or a product was provided at no charge, it will be stated in post. Some links may be affiliate links and as an Amazon Associate, I may earn from qualifying purchases. *