I've been going through the thousands of photos I took last week while touring 13+ historic, plantation homes in the states of Louisiana and Mississippi. As I was looking through some of the pictures today, one particular home still haunts me from the trip, Historic Arlington.
Arlington is a Federal style home located in Natchez, Mississippi. It was built in 1816 by John Hampton White and his wife, Jane Surget White. Unfortunately, Mr. White died in October 1819, a victim of the dreaded yellow fever epidemic. His wife died a few years later in 1825.
Here's how Arlington looked in 1934 in this photo found at Wikipedia.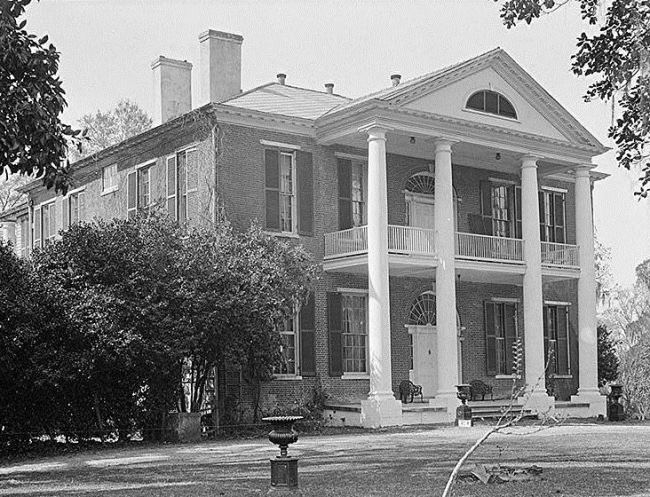 Here's how it looked Monday of last week. Let's move a little closer for a better look.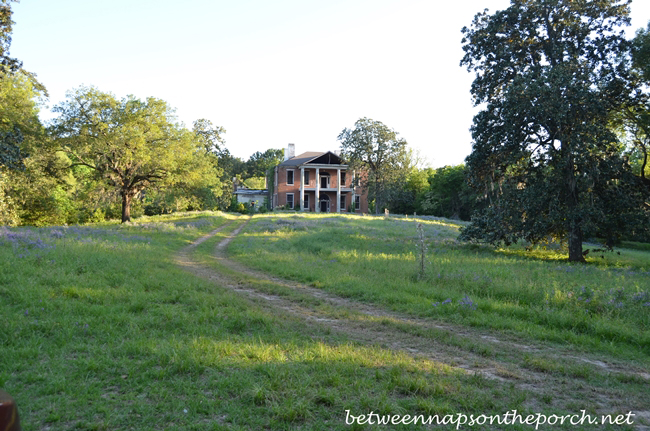 Frightening, isn't it?
In an article titled, Blink Twice and Arlington Might Vanish, found on Preservation in Mississippi, I learned a terrible fire swept through the attic of Arlington in September 2002. The Historic Natchez Foundation paid for a new roof but since that time, vandals broke out all the windows and defaced much of the interior and exterior woodwork. Unfortunately, nothing has been done to prevent further deterioration.
As the byline for the Preservation in Mississippi site states, "It Ain't All Moonlight And Magnolias."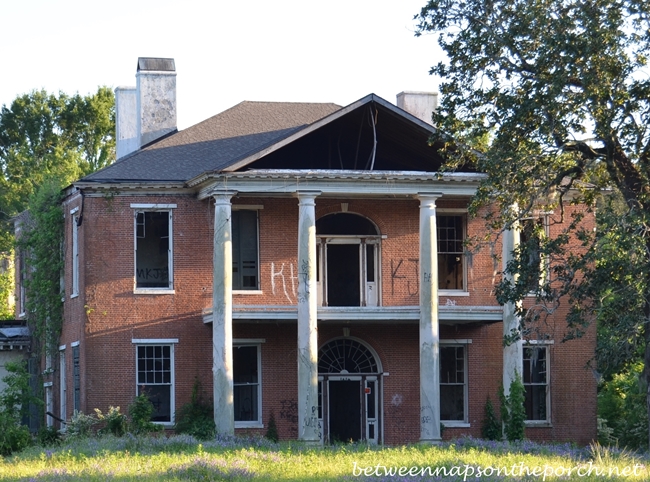 Here's a photo of how the grand entrance hall looked after the fire.
Here's how it once looked.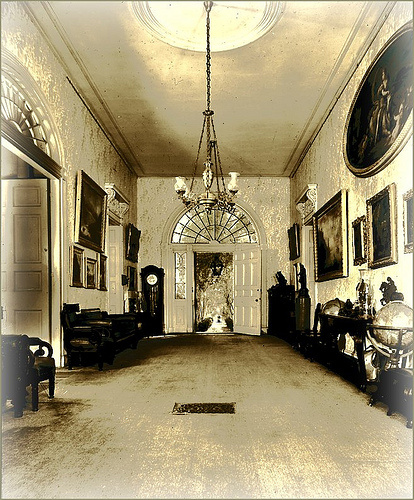 Apparently, a lawsuit was filed by the Natchez Preservation Commission against the absentee owner and he was convicted and fined in 2009 for "demolition by neglect." Despite all this, no action has been taken to save this beautiful home once considered by architectural historians (per Wikipedia) to be one of the four important Federal Style villas that set a precedent for later antebellum houses in Natchez.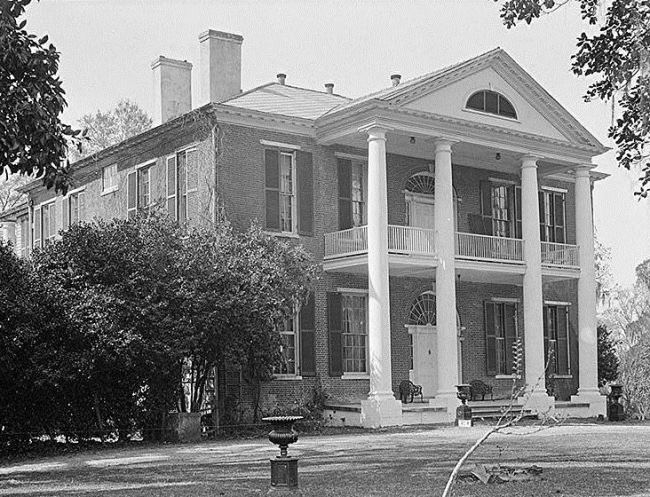 I love how the home used to look in back with dormer windows and a second story porch. I think I even see a screened porch on the lower level.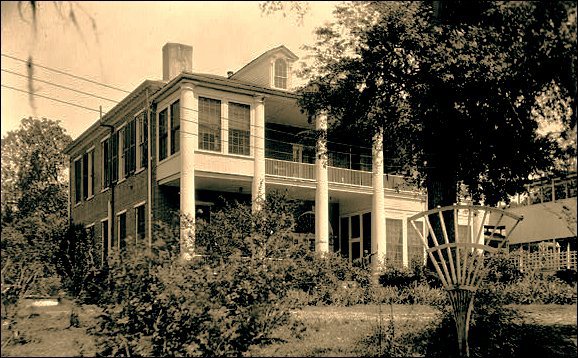 This grand home once looked like this.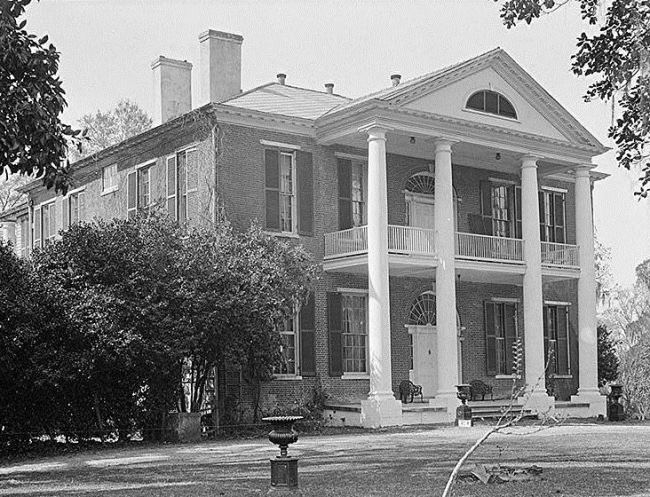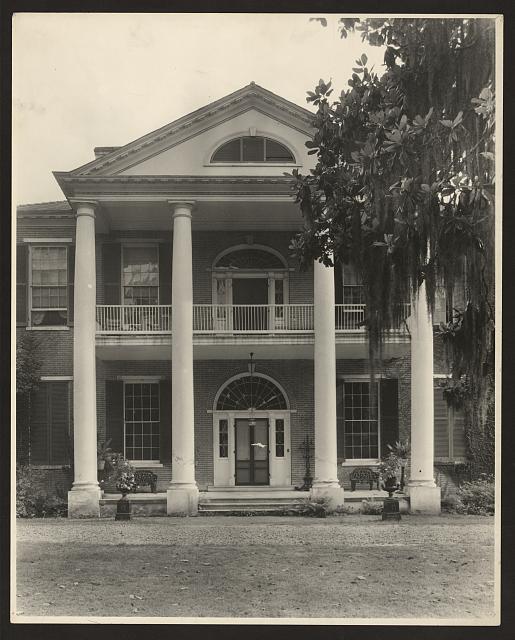 Today it stands forlorn, its former beauty only remembered in pictures. Truly heartbreaking.
After seeing Arlington in this state, I Googled to learn more about it and found a video on You Tube. It appeared to be taken by some folks who walked through it at night. As you can imagine, it's pretty creepy.
At the very end they encounter a raccoon who has taken up residence inside and it scares the heck out of 'em. I saw its glowing eyes before the expletives started flying. It's an interesting video though and really shows how the inside has been trashed. I won't link to it here but if you search on You Tube for "Natchez Spooky Antebellum Home," you'll find it.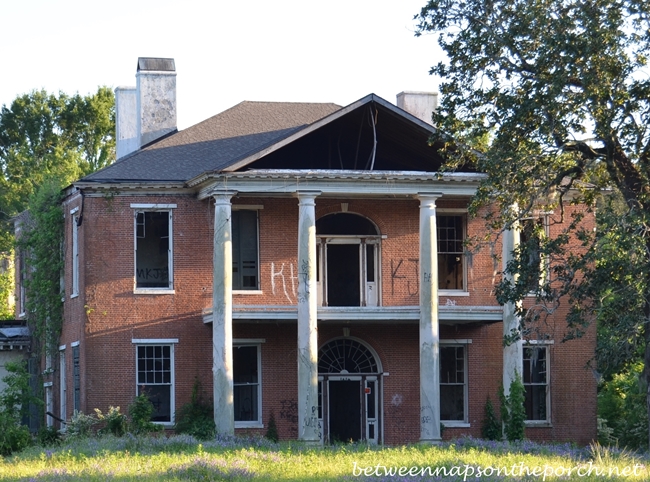 Wish someone could convince the owner to sell and wish someone with a big pile of money and a love for historic homes, would buy it.
Okay, I'm off to sort through 1,000's of more photos. The next homes you see from my trip will all be beautiful. But Arlington's story needed to be told, just hope it's not too late.
*If a post is sponsored or a product was provided at no charge, it will be stated in post. Some links may be affiliate links and as an Amazon Associate, I may earn from qualifying purchases. *