With all the Labor Day Sales going on, I thought I'd share what caught my eye and what I've been buying this weekend.
I love these shorts with the scalloped edge. Normally when I find them, they are so expensive, but these are not. They are marked down from $48 to $36 and an additional 20% off that with the code FINALSALE. You'll find them available here: Shorts with Scalloped Edge
I have this pair of Jack Rogers sandals in white. I purchased them a few years ago at the Jack Rogers store in Atlanta and paid full price because you almost never see Jack Rogers sandals on sale.
You can see my pair in this photo (bottom left) when I shared what I was thinking of packing for my trip to Africa last September. (See that post here: A Dry Run)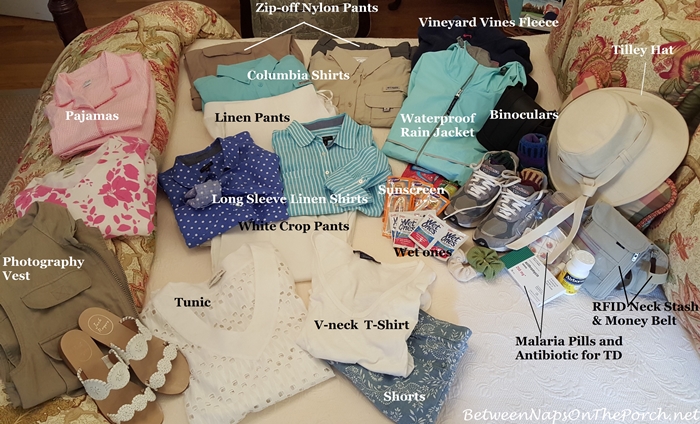 If you're not familiar with Jack Rogers sandals, they became really popular back during the Kennedy days because Jackie Kennedy wore them a lot.
She was a true fashion icon back in the day. I love this dress! You could wear this dress today and it would still be in style. I especially love the asymmetrical neckline.
These cute Jack Rogers sandals are surprisingly on sale and you get another 20% off the sale price with the code FINALSALE here: Jack Rogers Sandals
Loved this cross back summer dress! It's on sale and again, you get another 20% with the code FINALSALE. You'll find it here: Summer Open-Back Dress
I get a lot of emails asking where I found my tartan bedding. I'm happy to say it's back again this year and is currently on sale for 20% off. If you were one of the folks who emailed asking about it, don't wait too long because it sells out every year.
You'll find it available here: Tartan Bedding. Don't forget to use the code LABORDAY to get 20% off. (See previous post about decorating with Christmas pillows here: Christmas Pillows)
They are also offering it in the Stewart tartan here: Tartan Bedding, also on sale with the code.
Outdoor furniture is on sale 50% off here: Outdoor Furniture This is the best time of the year to buy outdoor furniture because it's all on sale.
Every Christmas, our family watches the movie, Christmas Vacation together. It's become a tradition and I'm not sure why, but it seems to get funnier every year! If you missed the home tour I did of the Griswold's house in the movie, you'll find it here: Tour the Home in Christmas Vacation
Do you remember this scene, the one where Cousin Eddie is having some eggnog with Clark? They are drinking from these absolutely hilarious looking moose mugs?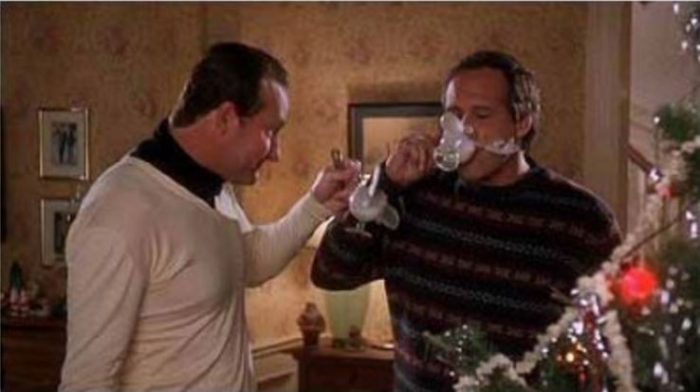 I have always wanted to buy a set of those. I almost did when I toured the real house in the movie, A Christmas Story. (You'll find all the tours I shared of that movie house linked under here: A Christmas Story. Just scroll down on that page and you'll see all the posts. It took several posts to share the house, the museum and the gift shop.)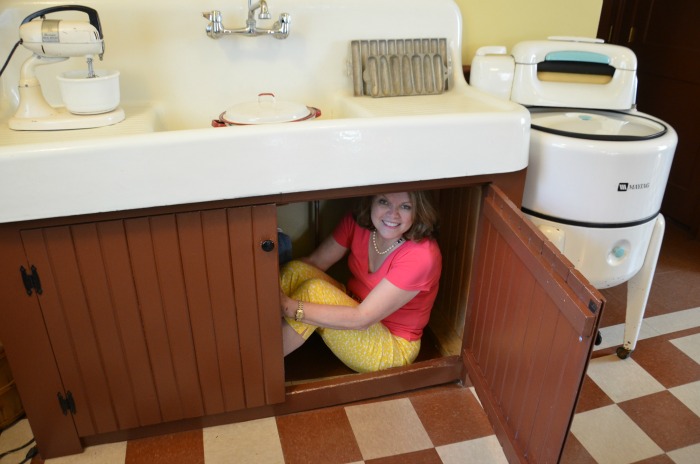 While I was shopping in the "A Christmas Story" movie gift store, I came across the Moose Mugs there. I think the same company that owns the rights to A Christmas Story also owns the rights to Christmas Vacation. I passed up buying the Moose Mugs that day, but I knew I'd have to have them some day.
Last night I came across them for a really good price and bought 6 for me and a set for my son and daughter-in-law. I thought it would be so much fun if we had them to drink from while watching the movie each year. Also, there just might be a A Christmas Vacation tablescape coming your way as we get a little closer to Christmas. 🙂
If you would love a set of these hilarious mugs, you'll find them available here: Moose Mugs Or, they come in a set with a punch bowl here: Moose Mug Punch Bowl and Mugs
The ones I purchased are glass, but they also come in acrylic.
I think I'll buy a couple of the acrylic ones, too. One of my grandsons is big enough to drink from one now and my newest grandson will be in just another couple of years. They are probably going to want their own Moose Mugs when they see all the grown-ups drinking from them. The acrylic Moose Mugs are available here: Acrylic Moose Mugs
I came sooo close to buying these two shirts last night when I was buying the mugs. If I thought my son and dil would wear them, I would so buy them. My dil could wear this one. 🙂
And my son could wear this one! lol Do you remember that scene in the movie?
If you think these are as hilarious as I do, you'll find them here: Margo and here: Todd. Think I should buy a set for my unsuspecting son and dil? 🙂
Have a wonderful Labor Day weekend, Friends!
*If a post is sponsored or a product was provided at no charge, it will be stated in post. Some links may be affiliate links and as an Amazon Associate, I may earn from qualifying purchases. *