In early spring, April to be exact, I went in search of "something" to fill the two tall urns that stand on one of my decks. The past two springs I had purchased tall hibiscus, but Mr. Squirrel, who lives in my backyard, tip-toed onto my deck every. single. day. and stole almost all the leaves off the two hibiscus, one leaf at the time.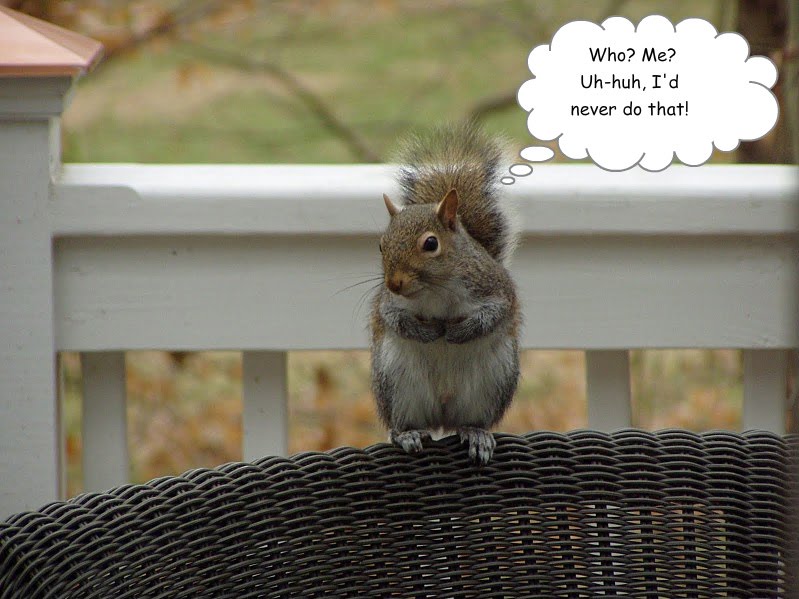 I was not amused!
So, this year I decided to try something different. I wanted a topiary style plant that would be pretty easy to grow, carefree…nothing too fussy. I purchased Knock-Out rose trees in a hot pink color.
I found out later these are also, called Rose Standards. Neat, huh? The Creeping Jenny had managed to survive our colder than normal winter. It came back in these pots where I had left it from last year. I dug it up and repositioned it around the base of the rose trees after I had them in place. These pics were taken shortly after planting this past spring.
One day, while out working on an investigation in the field, I met someone who had beautiful Knock-Out roses. She recommended Bayer Rose food…the systemic type. I like the fact you only need to use it every six weeks…my kind of fertilizer.
Well, the roses are doing just fine…not filled out quite as much as I'd like, but doing pretty well. And I'm happy to report, Mr. Squirrel doesn't seem to be at all interested in them or their leaves. Yay! And, would you just look at the Creeping Jenny?!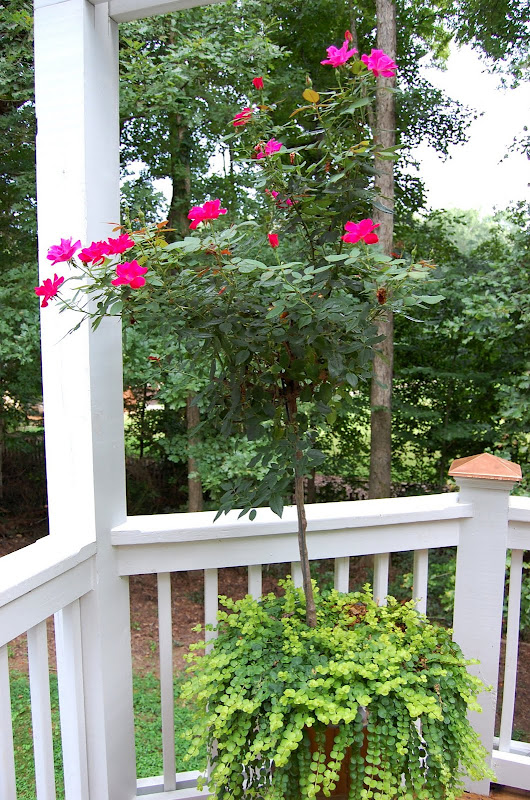 It realllly likes the Bayer Rose food!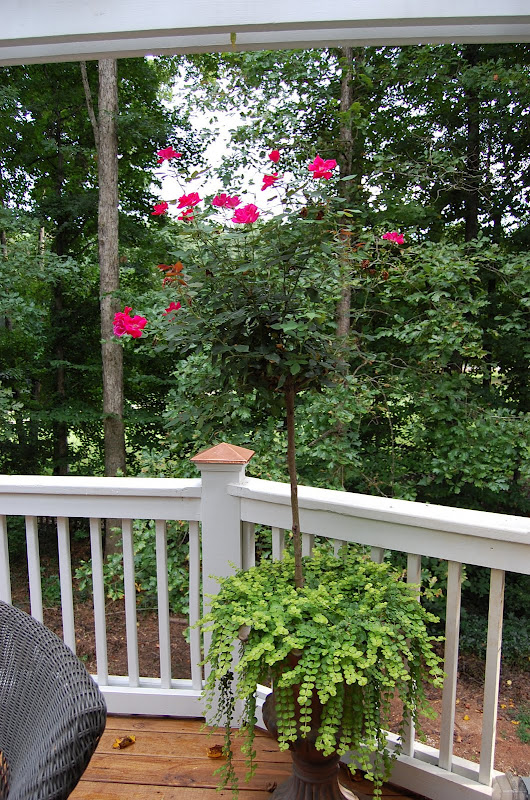 Compare this to the first pic when it was newly planted…quite the change! Now it's wild and wooly!
I love how it drapes over the edge of the urns…there's something so hauntingly romantic and beautiful about this look. 🙂
Here's a view from inside. I have the sweetest little hummingbird who visits my feeder a bazillion times a day. He zooms into his nectar gas station for a refill, and then zooms off to do more humming birdie things. When the feeder gets low and I bring it in to wash and refill it, even though it's only gone for a few minutes, Mr. Hummingbird comes over to window and peers in…"Where's my nectar, lady?! Please, hurry up in there!" I'm pretty sure he says, please. 😉 Do you have hummingbird feeders up?
So, please share…what do you like to feed your Knock-Out roses? Wish mine were a bit fuller. Any suggestions on how to trim them…wondering if I should cut them back to more of a denser ball shape to encourage them to fill out more. Any suggestions?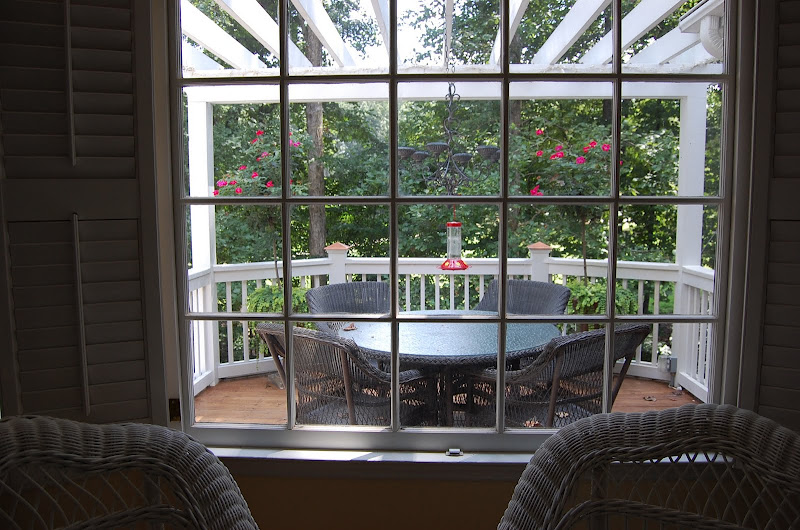 *If a post is sponsored or a product was provided at no charge, it will be stated in post. Some links may be affiliate links and as an Amazon Associate, I may earn from qualifying purchases. *