Happy Independence Day! I hope you are having a great 4th!
I had planned this weekend to work on a fun project but that got postponed when I couldn't get the item I needed from the Atlanta Ikea. When I drove down on Friday, there was a monstrous line coming out the door, going around the building and down the side of the building. I'm guessing there were at least 100 people (probably more) standing in the 93-degree heat waiting to get in. There was even a line to get into the parking garage!
I didn't even slow down when I saw that line, hit the gas pedal and kept on going heading straight back home. I think I may try again next week. So discouraging though because I really wanted to play this weekend.
A few days ago I posted this table setting and several of you wanted to know where I found the cute little chairs I used to hold the cupcakes. I purchased those many years ago from Old Time Pottery. They were actually votive holders and had little glass votives sitting in the holes. When I saw these cute chairs, I don't know why but my brain thought, "Cupcakes!"
Fast forward a few years later, I was visiting my son, DIL, and grandsons and wanted to create a surprise beach-themed table setting for them while they were away from home for a few hours.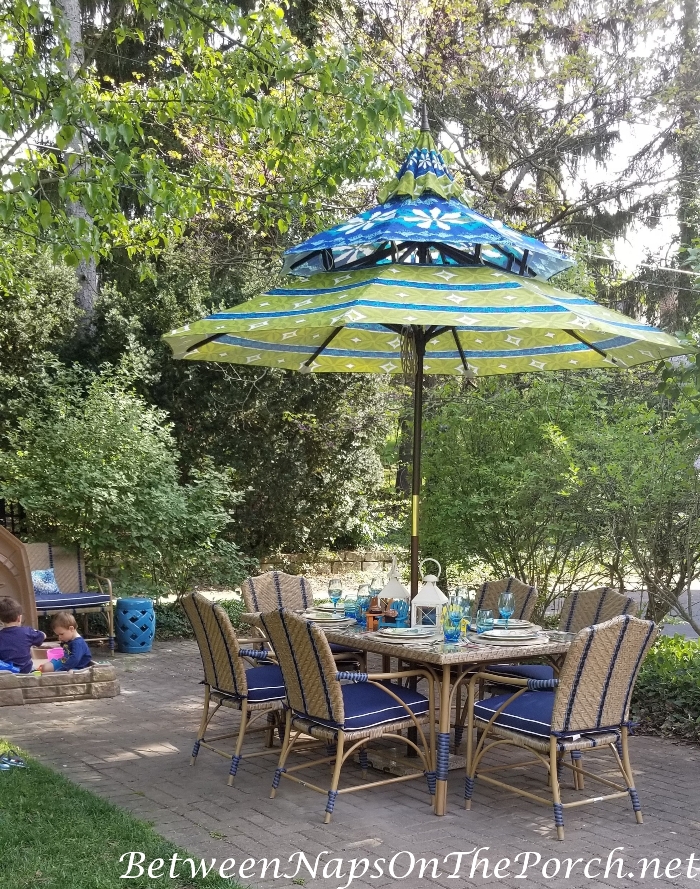 My grandsons love cupcakes so when I came across these cute Adirondack chairs in Hobby Lobby earlier that day, I picked up a few hoping they would work as cupcake holders–and they did!
Funny story: Months later my daughter-in-law texted me that every time my grandsons notice the Adirondack chairs in the lower part of her china cabinet, they ask if they can have cupcakes. lol I've ruined them, they will forever associate Adirondack chairs with cupcakes for the rest of their lives. Ha!
Since so many folks have asked me about these cupcake chairs over the years, I went searching online a few days ago to see what I could find. I felt like this was the right time to look for them since we're into the heart of summer now.
I found these adorable chairs below and emailed the seller to ask about the size. She probably thought I was crazy when I followed up asking if she thought a cupcake would fit on the seat of the chair. lol
She emailed me back with this photo. 🙂 Yes!
So if you would like some adorable Adirondack chairs for serving cupcakes this summer, you'll find these available here: Adirondack Chairs. She makes these chairs in a few different sizes but that link should take you to the size shown above that will hold a cupcake.
Since I don't have any Adirondack chairs here (left them in Ohio) I think I'm going to order some of these to use in a future beach-themed table. The colors are all so pretty, I'm going to have a hard time choosing! Arggg.
Are you doing any shopping online today? There are a lot of 4th of July sales going on. Talbots is having a big sale. I'm eyeing this pretty blue and white toile shirt. I can never resist toile! You'll find it on sale here: Blue and White Toile Shirt.
You'll find all the other items currently on sale here: Talbot's 4th of July Sale.
If you're in need of a cute hat for summer walks or just hanging out in your own backyard, I love this one that I purchased earlier in the spring while I was still in Ohio. Amazing quality for just $17.99! You'll find it available here: Sun Hat.
If you're in need of some really cute masks, these are still my favorite of all that I've seen and worn. The patterns remind me so much of the colorful, summery Lilly Pulitzer designs. I carry one in each of my summer bags so I always have one with me in case I need it. I purchased these here: Pretty Face Masks
Happy 4th of July to you! I'm headed out onto the porch to relax and read a bit. It's gorgeous out this weekend! Hope you are seeing lots of sunshine today!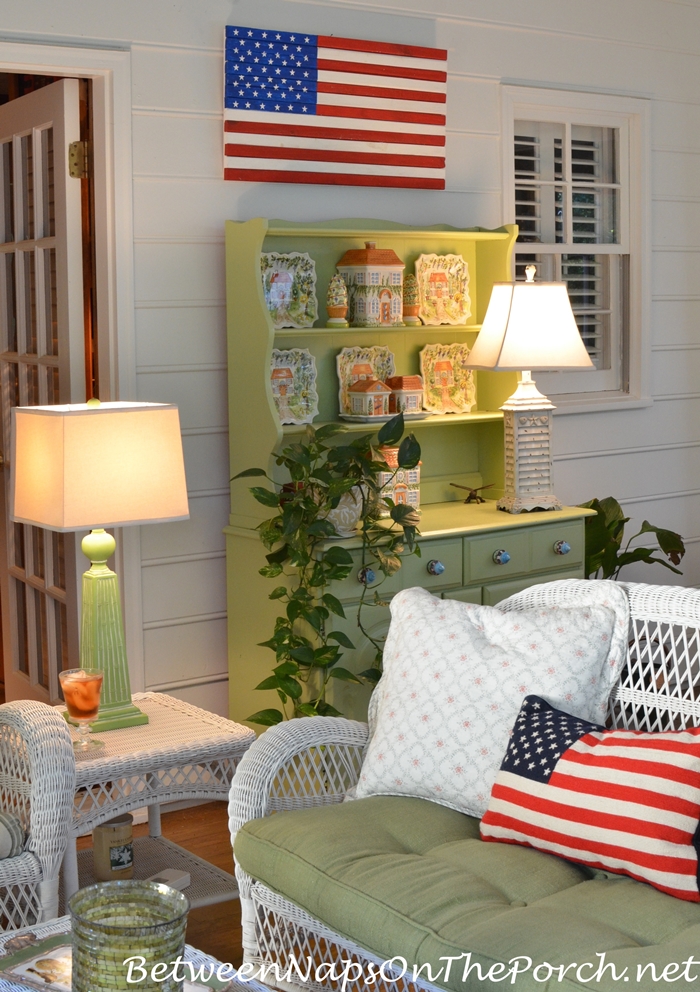 *If a post is sponsored or a product was provided at no charge, it will be stated in post. Some links may be affiliate links and as an Amazon Associate, I may earn from qualifying purchases. *