I've never received a reply back from Lilly Pulitzer about the holes that have appeared in all of my Etta shirts. I'm disappointed that they haven't replied back to my email. In the meantime, I've pretty much figured out that the holes were probably made by the button on the shorts that I love to wear all summer since the holes are near/around where the button is on all my Talbots shorts. It's a little too late for my shirts, like closing the barn door after the horse is already out, but I just recently ordered button covers a lovely reader told me about, hoping to prevent more holes from happening. Thank you, Denise!
These are the covers that I ordered. (You'll find the button covers I purchased here: Button Covers.) They came in two colors and I went with the "Clear" ones. They seemed to be originally designed to cover metal buttons on jeans. Apparently, jean buttons are the biggest offender at making holes in thinner shirts. I was worried the covers would be too small to fit over the plastic button on my shorts since those buttons are a fair amount bigger than the metal button you normally find on most jeans, but the ad indicated they could stretch to fit slightly larger buttons.
It wasn't without a struggle since the button on my shorts is around 3/4 inches wide, but I was able to get one of the covers on over the button of my favorite shorts by turning the cover completely inside out, placing it atop the button, and stretching/flipping it down over the button. I def don't have to worry about it coming off! lol If you need button covers for jean buttons, it will probably be easier to get the cover on/over those since metal jean buttons tend to be smaller.
Even though these were not a May purchase, I wanted to mention them now in case you found it helpful to prevent future holes in your shirts. There's a short video at the link below that shows how buttons can cause holes in shirts and the holes look exactly like those in my LP Etta shirts! The Lilly Pulitzer Etta shirts are so thin, I'm not even sure these button covers would have saved them, but they may have. You'll find the button covers I purchased here: Button Covers.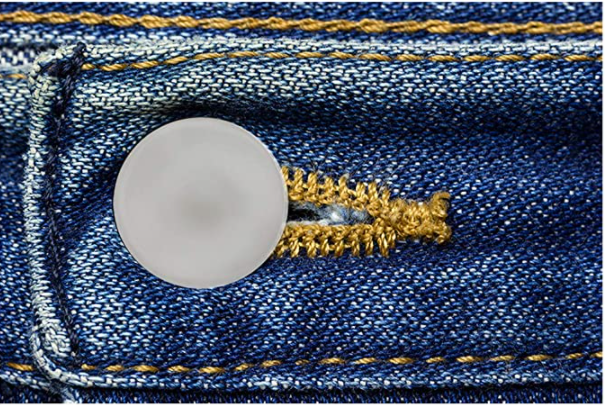 Okay, onto my favorites for May…
I have continued using this awesome shredder that I purchased last month. It works great and will shred up to 8 sheets all at once. Very much recommend it if you have old bills or bank statements you wish to shred. I did the bulk of my shredding last month while watching a video on YouTube which made the process go much quicker. I plan to shred on a yearly basis now so it doesn't pile up again as it did before I purchased the shredder. You'll find this handy machine here: Shredder.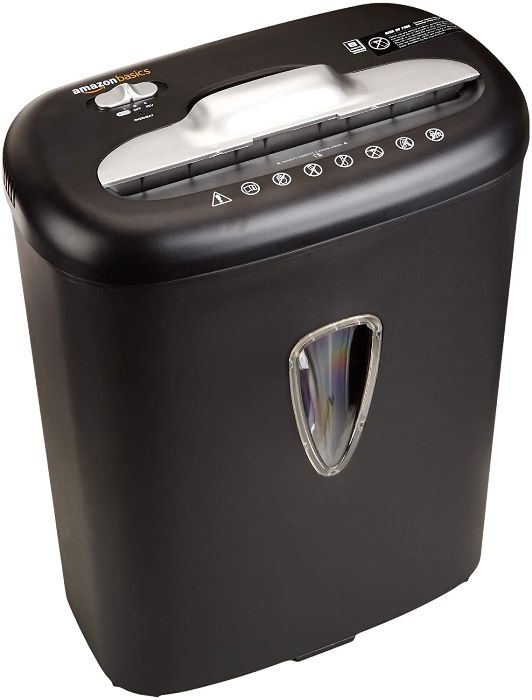 I really, really love the mini-updates I made to my master bath this past month. The soap dispensers are working out great! I have my Cetaphil Face Wash in one dispenser and hand soap in the other. You'll find these beautiful, inexpensive dispensers in sets of two here: Soap Dispensers, Set of 2.
I love my new toothbrush holder so much, I purchased a second one to keep on hand as a backup in case something ever happens to the first one. I don't expect anything to happen to the first one, but I wanted to make sure I had a backup, just in case. You can tell when I really love something because I will often buy a backup. I do that a lot with favorite clothing, but not as much with items like this. I just hate it when something I really like gets discontinued. If you don't like seeing toothbrushes out visible on the counter, you'll find this pretty, sleek holder here: Toothbrush Holder.
I'm in love with the new dovecote I purchased after my previous shingled-roof dovecote was damaged yet again by some critter–probably a woodpecker. It looks so pretty in my garden. Unfortunately, I don't think it's currently available but here's the link for it in case they add more to the website: Dovecote.
Loving my new shorty pajamas…these are so cool and comfortable at night and don't get twisted/wrapped around the legs like a gown does. They are so comfy, I sometimes run around the house for hours in them before realizing I haven't changed. Let's hope I don't show up in the grocery store wearing them one day! That sounds like something I would do. lol Very happy with these, you'll find them here: Poplin Pajamas
I have two Aprilaire Space Gard Filter units, one for each of my furnace/AC units. Years ago, when it was time to replace these filters, I would always purchase the replacement filters from a local company. It was a dreaded job, replacing these bleep filters! The way the filters fit into the Aprilaire box is/was a terrible design so they were a nightmare to replace. It required interweaving each section of the pleated filter onto each of the little spines/combs that fit into the filter box. The worse part was reattaching all those 5 million little spines back onto the box properly! I don't remember all the specifics now since it's been a while since I had to do that nightmare job, but I can tell you that it was so awful/difficult, a previous A/C repairman literally broke some of the spines where they connect back to the box that held the filter. I found that damage months later when I changed the filters myself using these awesome filters below.
These filters are designed to fit as a whole right into the Aprilaire Space Guard box itself. You take out those awful spines (they are no longer needed with this filter) and just drop this filter as a whole right into the empty filter box. These filters had great reviews so I decided to give them a try a couple of years back. They have worked great so I have continued to buy them. I just purchased two more again last month and replaced both my filters in a matter of just a few minutes. Sooooo much easier than dealing with the original filter design! If you have the Aprilaire Space Gard Filter system in your home and hate the original design filter as much as I did, you'll find these filters available here: Set of 2 Pleated Filter, Replacement fits Aprilaire Space-Gard.
See you tomorrow for Tablescape Thursday!
*If a post is sponsored or a product was provided at no charge, it will be stated in post. Some links may be affiliate links and as an Amazon Associate, I may earn from qualifying purchases. *