At some point during the day, nearly every single day, I catch myself dreaming about living in an adorable cottage in a small town or rural area. I've never been a city girl so living 20 minutes outside Atlanta is definitely not my cup of tea.
The city I live in is super congested and traffic is always bad unless it's 10:00 AM on a Tuesday, Wednesday or Thursday or 10:00 at night. I do all my grocery shopping, errand running, etc…during those times. Yup, I'm that woman you see in Publix at 10 o'clock at night, an hour before they close. And let me tell you, that's a bad time to shop near a holiday like Thanksgiving and Christmas because the shelves are about half empty at that time of night.
People are all so different, which is a good thing. Life would be terribly boring if we were all the same. I have friends who love living inside the perimeter and love the big city life. I would be miserable there. The city doesn't energize me, it drains me. I feel so at peace and so happy when I'm surrounded by nature. I love mountains, trees and beautiful grassy fields.
When we moved here, it was for the career opportunities. We chose our home/location based on the schools since our son was in second grade. But children grow up and move away, as they should, and one day you realize you could really live anywhere.
I do love my home but when I'm daydreaming of where I might move one day, I picture an adorable 3-bedroom cottage with a big screened-in porch. The porch overlooks rolling hills, or maybe a pretty forest. Sometimes late at night I check the real estate listings in the north Georgia area, just in case a cute cottage has recently come on the market. So far I've never found one that was really what I'd want. Maybe someone already lives in my dream cottage and has no plans to move.
I think what I'd really like to do is build a new, old house. I love so many things about old homes, the deep moldings, high ceilings, quirky rooms. I'm just not sure I would want to take on the expense that comes with owning a historic home. So building a new, old home would be the next best thing to living in an old home.
One day I was sitting here at my desk researching something online and I came across the house of my dreams. Seriously! It was as if my little dream cottage jumped out of my head and onto the screen. I saved the picture on my computer because it would be a great starting point if I ever hired a contractor to build my dream home. It's just a playhouse, not a real house. But you know what, it could be built to grown-up size.
At least once a day I pull up the picture and just stare at it for a while. Why do I love it so much? Let me count the ways: 1. The dormer windows. 2. The bay window on the side 3. The front porch (of course) 4. The gable on the front 5.The adorable white picket fence 6. The rose-covered arbor 7. The arched windows. 8. The window boxes overflowing with flowers 9. The yellow siding and white trim 10. That it's not too big.
The only things I'd change (other than making it a real house and not a play house) is I'd like the windows on the front to be full length and there would probably be two of them on either side of the front door since it would be a grown-up size house. The more windows the better! One of my most fave things about historic homes is how they always have big, beautiful windows down the sides, as well as the front. It needs a fireplace and it would be especially nice if the fireplace were designed so the master bedroom above had a fireplace, too.
I know you can't see it, but I'm just positive there's a big screened-in porch across the back, a porch filled with lots of white wicker. Were you wondering about the view from the screened porch? Well, it's gorgeous! There are lots of trees and every morning the deer come out of the woods to eat the treats I put out for them. There's a wonderful vegetable garden, too, fenced in to keep the critters out. When I'm not working, I'm biking the trails nearby, reading and playing in the garden. Max is there, too, chasing the bugs and napping in the sunshine. 🙂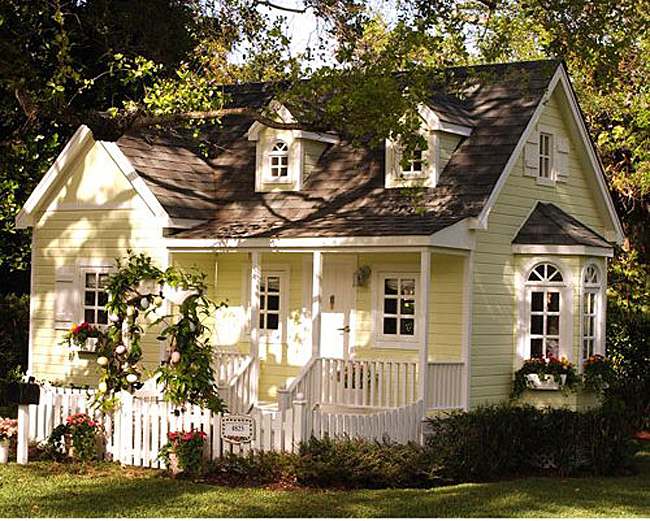 Tell me, how does your dream home look? Is it a new home, an old home or a new, old home? Where is it located? The country? The beach? On a lake? The mountains? In a big city?
Do dreams come true? I sure hope they do.
Love the idea of living in a dream town? Check out these wonderful places: Dream Towns, Fantasy and Real
(Stars Hollow)
*If a post is sponsored or a product was provided at no charge, it will be stated in post. Some links may be affiliate links and as an Amazon Associate, I may earn from qualifying purchases. *