Yay, for March! Once March arrives, I feel like spring can't be too far behind. I know many of you still have weeks of cold weather left (as we do here in Georgia) so you may find this post especially helpful since I'm sharing a lot of my fave winter pieces that have made winter a lot more tolerable, if not enjoyable.
My go-to pants for the past few fall/winter seasons have been my Talbots straight-leg jeans and jeggings.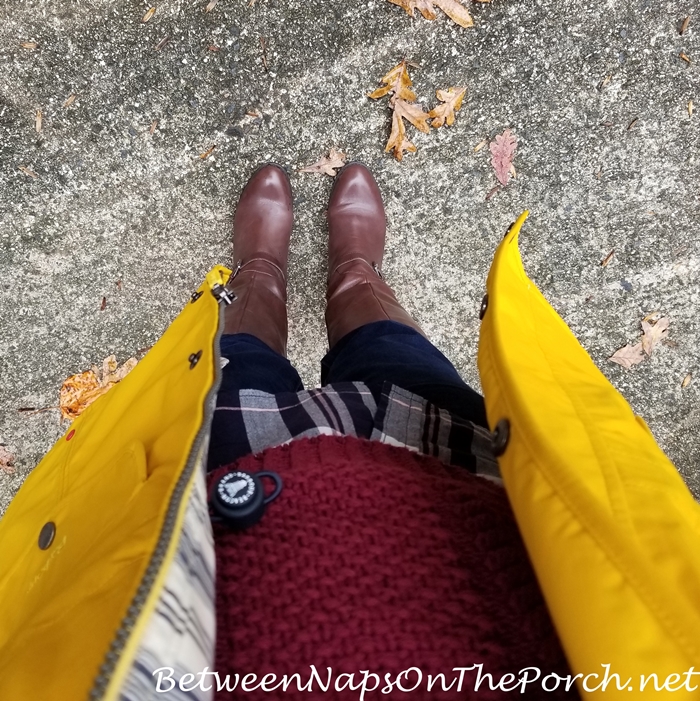 I especially love their jeggings because they are super comfortable and fit so nicely down inside all my boots. For fall and winter, I wear almost nothing but black and navy jeggings since they go so well with all my shirts and sweaters.
If you have a lot of trouble finding jeans or jeggings that fit properly, I think you'll love these. Talbots carries them in a regular fit and a "curvy" fit. I find the curvy fit is better for me since I have a smaller waist in relation to my hips. You'll find many of their jeans and jeggings on sale here: Jeans and Jeggings.
At that link above, the 5 styles they carry are across the top and range from skinny to wide-leg. Click on the style you like best and it will pull all those up.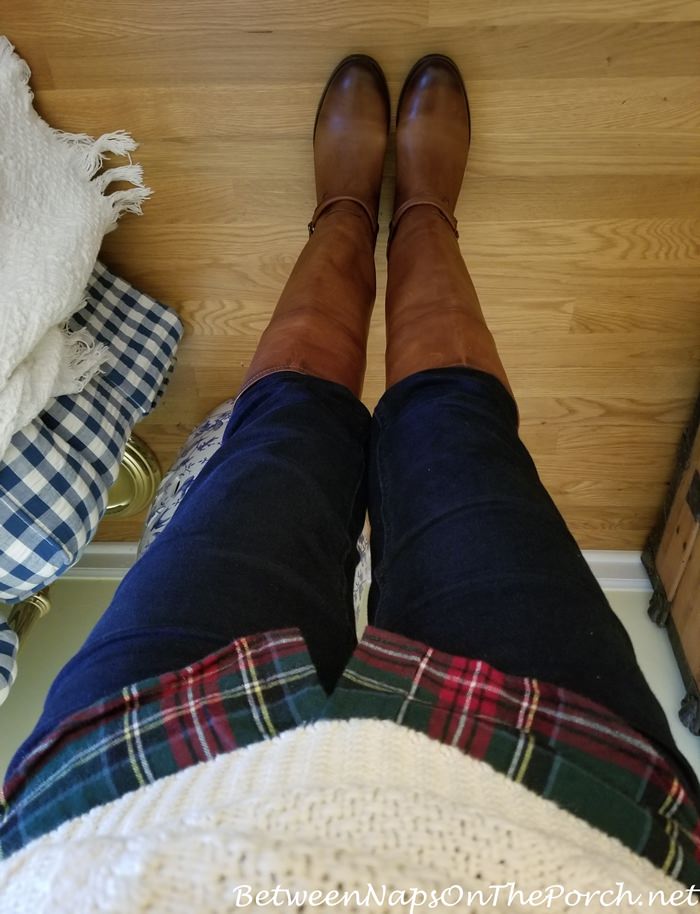 I always buy the skinny/jegging style and the slim or straight leg style. If you have problems with jeans being too big in the waist when they fit your hips, look for the ones that say "curvy" in the name description. Those work so well for me, like I've had them custom made!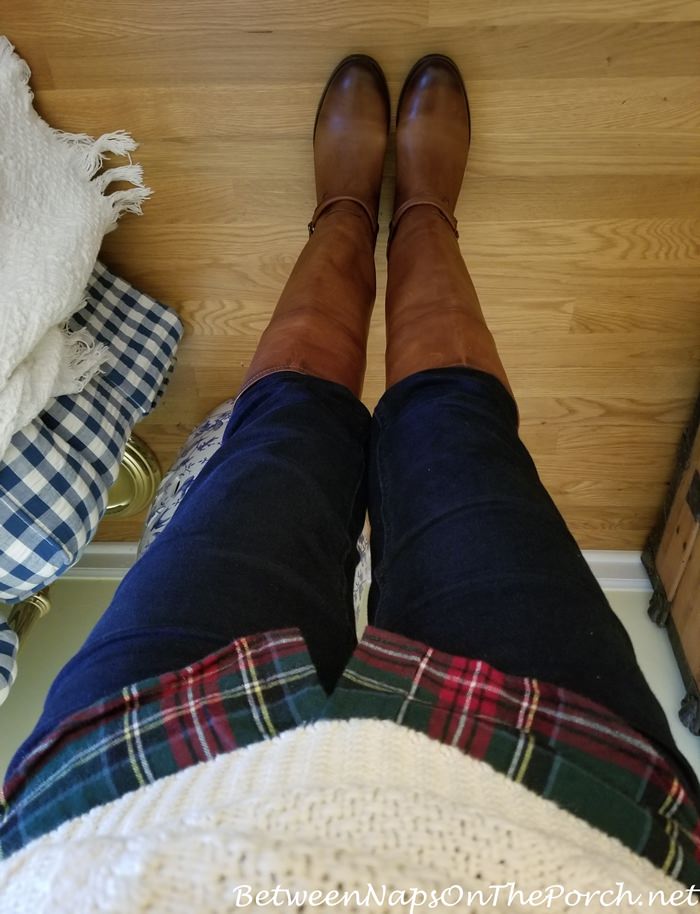 When I'm not wearing shorts or casual linen dresses in the summer, I like to wear their white, slim-ankle jeans. Those are currently on sale here: Slim Ankle Jeans.
They are super flattering since they aren't as form-fitting as the jeggings. Jeggings in black or navy are great during the winter, but come summer, I prefer the slim ankle jeans in white.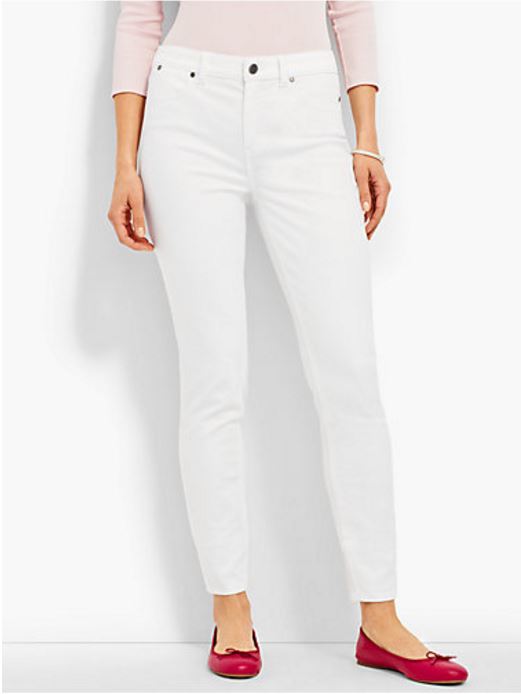 Of course, I've been wearing one of my favorite Fair Isle sweaters this past month. This sweater typically sells-out every single year but currently they have it in stock in all sizes.
I love this sweater so much and always get compliments when I wear it. You'll find it available here: Fair Isle Sweater. It's also available in the front zip style that's on sale here: Fair Isle Sweater with Front Zip.
Another sweater I've been living in this past month is this beautiful Fair Isle sweater. If you can't wear wool, even over a heavy shirt, this one is a great choice since it's all cotton.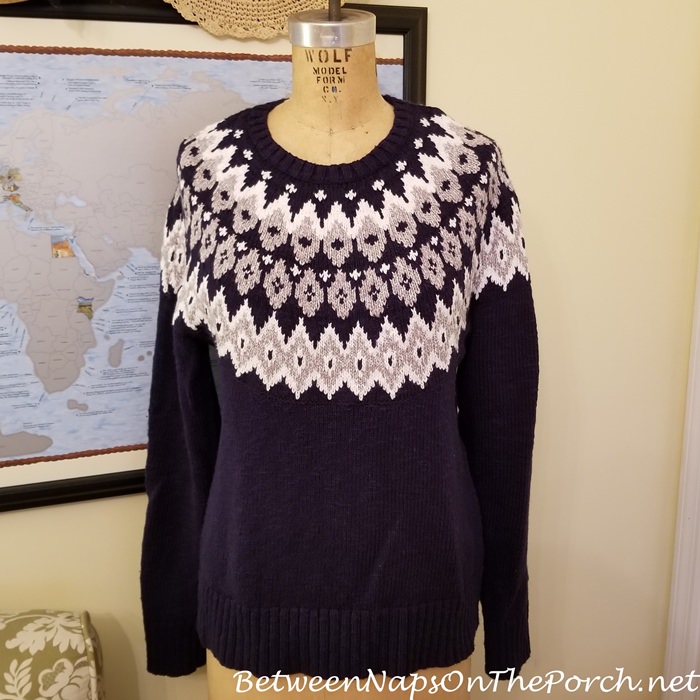 You can see the colors much better in this picture below. Love it! You'll find it available here: Fair Isle Sweater.
Still loving and using my new sweater shaver.
I end up using it at least once a week and it does an amazing job removing any fuzzy pills that appear on my sweaters. Plus, it's fast! You'll find it available here: Sweater Shaver.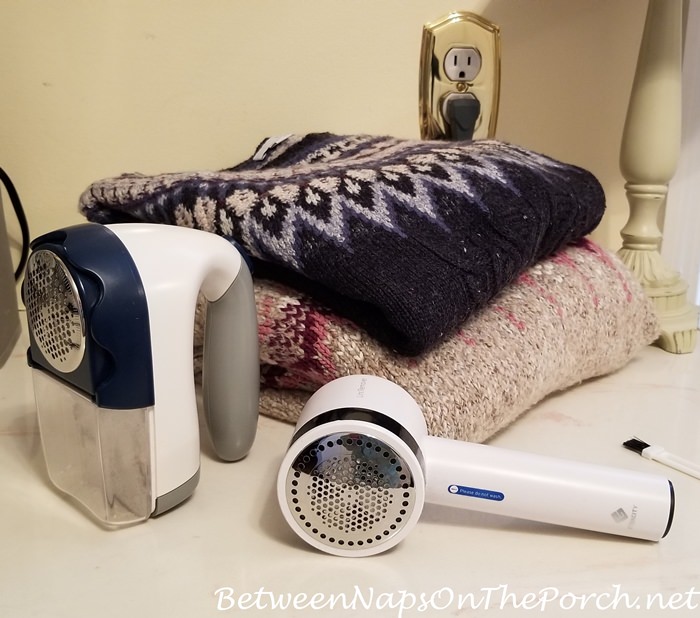 Since we're in the midst of cold/flu season, I've been keeping these in the car and in my handbag all winter. Actually, I carry a couple of these with me all year round since they come in handy anytime you need to clean/wash your hands. I like that these are individually sealed so they don't dry out and are super portable. I don't worry about keeping a few in my bag since they are so well sealed. Also, I think this is a great price! You'll find these available here: Antibacterial Hand Wipes.
I mentioned this cleaner in a post recently because it was so critical to helping me clean some shelves I moved from my garage to my basement. This product is the absolute best I've found for cleaning almost anything. It cuts through the dirt and grime in seconds! I ordered another bottle this week because I never want to run out. You'll find it here: Super Cleaner.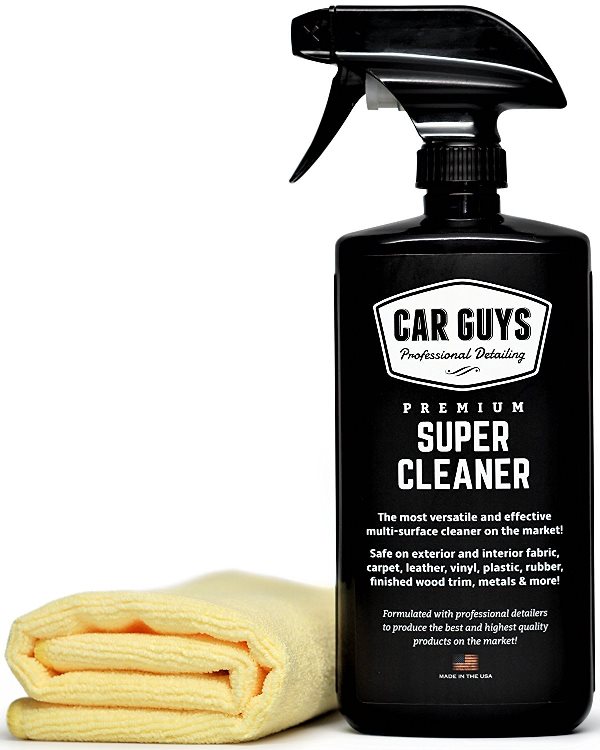 I have to mention these Uggs. I've been wearing Ugg boots now for a few years. This winter I ordered a pair in black to go with my jeans and jeggings. I never want to take them off when I leave the house to run errands, so I ended up buying a second pair so I have one pair for inside and one for out. Nothing pampers and keeps my feet warmer than Uggs! I simply can't live without them! You'll find these available here: Ugg Boots.
I wear my Ugg boots with socks even though you don't have to. I just prefer to wear socks with all my shoes, except sandals. These are by far, my favorite winter socks. They are soft merino wool and excellent quality. I'm amazed you can get this quality sock for such an awesome price–six pairs for $23.98. I don't know how they can offer them at this price, but I'm thankful they do! I've purchased them multiple times now and I'm saving one 6-pack to open next winter in case they are no longer available then. I've had some happy feet this winter-between the socks and the Ugg boots! lol You'll find these socks available here: Merino Wool Socks.
Those are my February faves! I'll add to this post later today if I think of anything I've left off.
Stay warm, my Friends!
XXX
*If a post is sponsored or a product was provided at no charge, it will be stated in post. Some links may be affiliate links and as an Amazon Associate, I may earn from qualifying purchases. *