Welcome to the 373rd Metamorphosis Monday!
Several years ago my sister gave me a My Little Steamer, steamer. She had a very generous and loving nature and often when she saw something advertised on TV that she thought I could use, she would buy it and surprise me with it on my next visit to her home. At the time she gave me the steamer, I wasn't sure how I would use it, but I thanked her and tucked it away knowing one day it would probably come in handy.
If I'm remembering correctly, the first time I ever used it was on the tartan bed skirt I had made for my bed. It worked great in getting out the wrinkles from where it had been folded.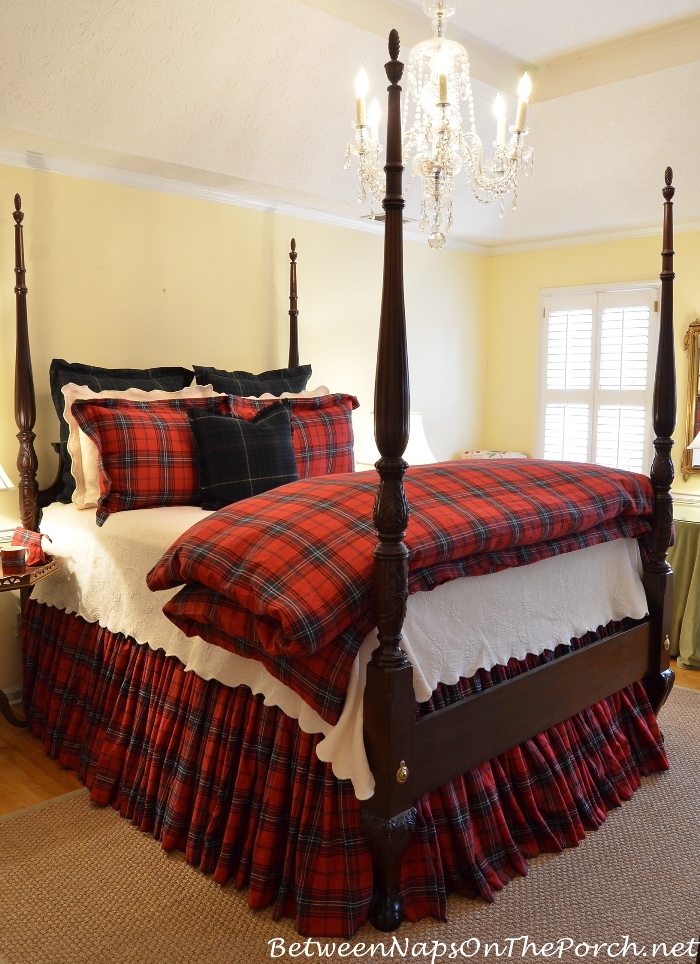 This past weekend I finally got around to trying the steamer out on the deep-set wrinkles in the green, velvet draperies I recently added to the living room.
I had been waiting to see if some of the wrinkles would fall out on their own. After waiting several weeks, the drapes looked pretty much as wrinkled as the day I hung them.
So how did the steamer do? Here's a before photo of one section of drapery.
And here's the after: not too bad! I got better and faster at getting the wrinkles out, the longer I used it. At first, I think I was holding it too far away from the drapes. Once I moved the steamer to where it was about an inch away, it worked much better.
It's necessary to keep it moving because the steam really comes blasting out. I found holding it about an inch or two away from the drapes and keeping it moving at all times, worked great! If you have any doubts about whether you should use a steamer on a particular fabric, try testing it in a discreet spot first, just to make sure it doesn't do something unexpected.
Here's one more example showing a different section of drapery.
BEFORE:
AFTER:
I am really pleased with how fast and well it worked.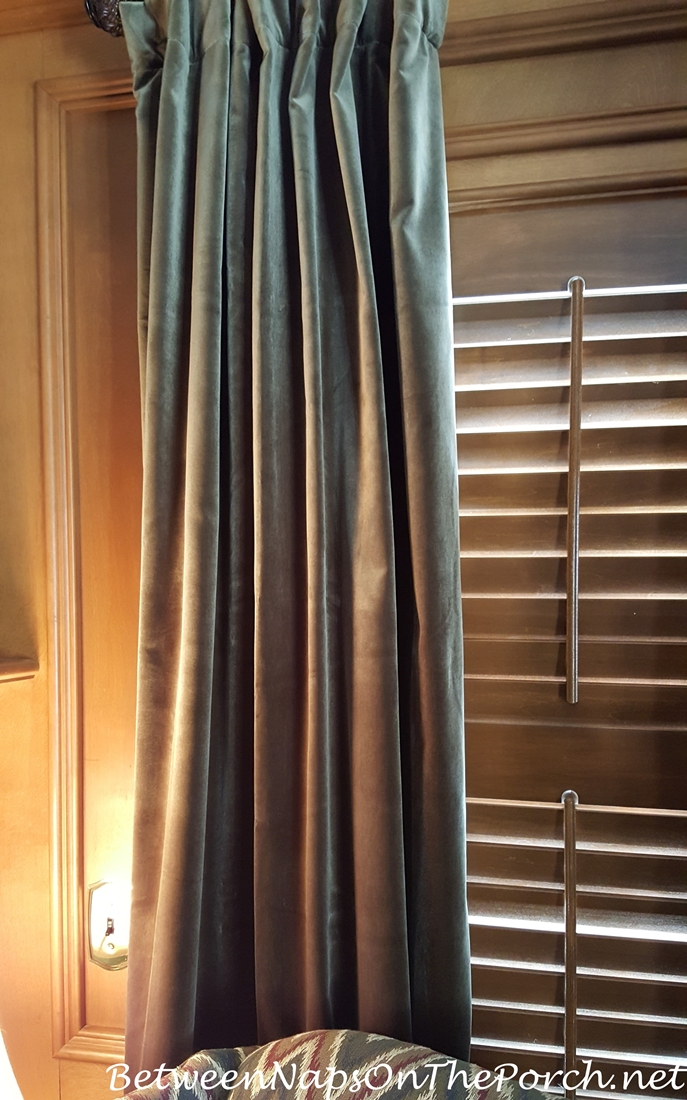 VIDEO
The very first time I plugged the steamer in, I was amazed by how hot it gets. Did you know the water inside a steamer is actually boiling?! I made a very short video of it plugged in, heated up and ready to go so you can see how hot it gets. It's a little strange to reach down and pick up something that's boiling and hold it in your hand. I was a bit leery at first, but after a while you get used to it. To watch the short video, click here: Steamer for Steaming Drapes
In summary, the steamer worked super fast and did an excellent job of removing the deep-set wrinkles from my drapes. I would definitely recommend it for removing wrinkles from fabrics.
You'll find the steamer I used here: My Little Steamer. I noticed this steamer is also getting great reviews online: Steamer It looks like it would be great for travel, too.
Looking forward to all the wonderful Before and Afters for this Metamorphosis Monday!
If you are participating in Metamorphosis Monday, please link up using the "permalink" to your MM post and not your general blog address. To get your permalink, click on your post name, then just copy and paste the address that shows up in the address bar at the top of your blog, into the "url" box for InLinkz.
In order to link up, you'll need to include a link in your MM post back to the party so the other participants will have an opportunity to receive visits from your wonderful blog readers.
Please observe these few rules:
Only link up Before and After posts that are home, gardening, crafting, painting, sewing, cooking or DIY related.
Do not link up to the party if you're doing so to promote a website or sell a product.
Do not link up a post that was just linked up last week since readers would have already seen that post.
Please do not link up more than 3 posts per week.
*If a post is sponsored or a product was provided at no charge, it will be stated in post. Some links may be affiliate links and as an Amazon Associate, I may earn from qualifying purchases. *