Happy Weekend!
Did you survive Friday the 13th? 😉 I'm not really the superstitious type, but it's always kinda funny when my birthday falls on a Friday the 13th. Saw this online just now and it made me laugh. I've never seen any of the "Friday the 13th" movies, but apparently this covers them all. lol
Yesterday was one of those "Friday the 13th" birthdays and it was a biggie–one of those that has a zero at the end. Birthdays were never celebrated very much when I was growing up. My Mom was very sick and unable to distinguish one day from the next, and my Dad was not the sentimental type at all.
Yesterday felt significant in some ways, though. Not to get morbid on you, but people just don't live that long in my family. I think I've mentioned before that my Dad died at the age of 58 from serious heart issues that started when he had a heart attack while serving during WWII. My mom died at the age of 54, my brother died at the age of 61, also from serious heart problems. My sister passed away on my birthday two years ago at the age of 69 from COPD. It was truly a miracle she lived that long since she was a heavy smoker all her life.
So yesterday was a little weird for many reasons: it was a Friday the 13th, a full moon, the date of my sister's passing and the realization once again that I've outlived both my parents. I've always felt fortunate to be here at all since the babies my Mom had between my sister and I were not so fortunate. They were all born prematurely and didn't make it, which is why my sister and I were almost 11 years apart in age. I was also born two months premature and with two heart defects, both corrected later via open-heart surgery at Emory when I was 10 years old.
So, turning 60 yesterday felt significant in a lot of ways, though I don't feel 60 at all which amazes me. Sixty is nothing like what I expected when I was younger, so if you are younger and reading this, you have nothing to fear or dread.
My fountain of youth these days is my spin cycle. It's amazing what exercise can do for your outlook on life, as well as your body. It empowers you and gives you life! The worse thing you can possibly do as you get older (other than smoking and other self-destructive habits) is to just sit and lead a sedentary life. Our bodies were made for movement, they thrive on it. The more you do, the more you can do, and the better you feel!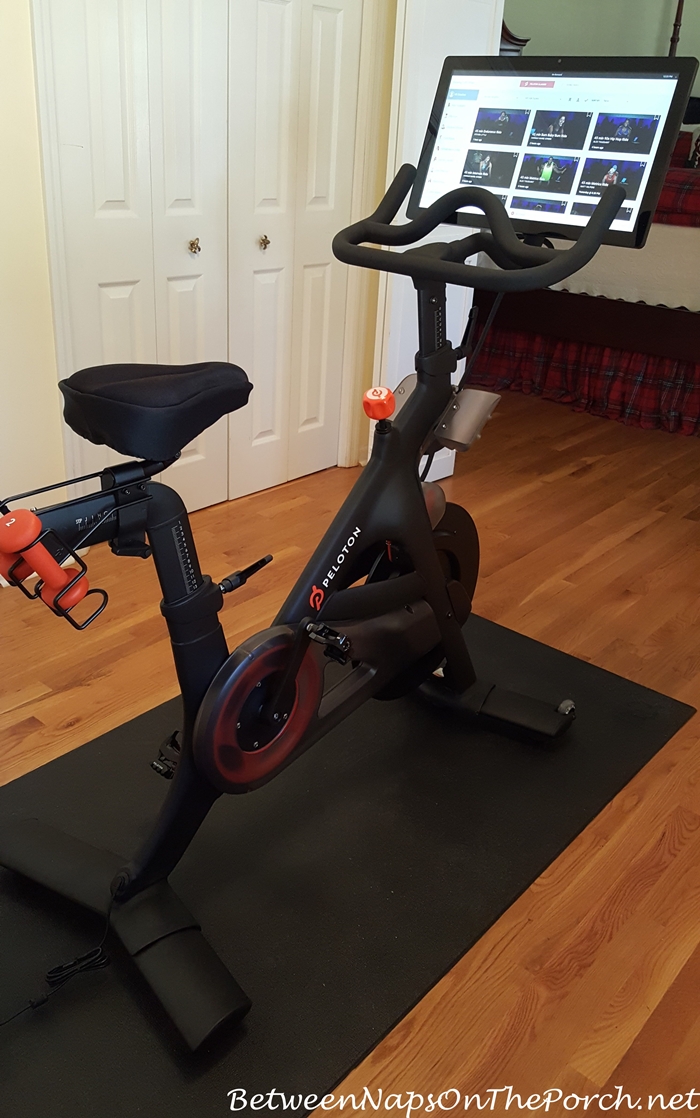 So unless you have some kind of health issue that prevents it, I very much encourage you to consider incorporating more movement into your life via walking or gardening or whatever you can manage. Do something every day that gets you up and moving. Even house-cleaning is good exercise. I'd rather ride my bike, though, which might explain the dust around here. lol
So I had a wonderful birthday and I'm very excited about what the next decade will bring. I plan to take you along with me on this fun journey, are you game? Look out Morocco, here we come! How do you feel about camel rides? 😉
Getting Organized for 2017
I'm working on some little projects around here that I hope to share soon. In the meantime, my quest to get more organized is still going strong. This time it involves my home office.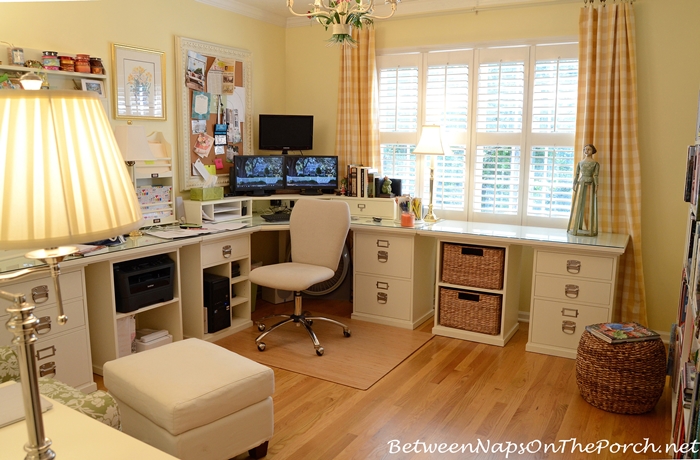 You may remember a while back when I purchased this charging station for the office. I had discovered it too late to buy it in Pottery Barn where it originally sold, but after an extensive search I managed to track one down on eBay. I have so enjoyed using it and use it almost daily. I honestly do not know how I'd live without it. I'd have a mass of tangled cords, a disaster!
I don't think the one I have is available anymore, but you'll find this one that's very similar here: Charging Station for Electronics.
Update: My charging station came with a power strip built-in, and I have that plugged into a surge protector. The charging station below doesn't appear to come with a power strip. I noticed some folks made suggestions regarding which power strip to use inside of it. Whatever power strip you purchase, just make sure it fits inside the back. If the power strip you purchase isn't a surge protector, you'll want to plug it into a surge protector to protect the things you'll be charging from any surges.
When I purchased my charging station, I needed a way to label all the cords for the various things I'd be charging here. I found these and love how they work! Unlike most cord organizing labels, they don't stick out and catch on everything. Other cord labels I've used drove me crazy doing that. Because of how these are designed to wrap around and hug the cord, almost becoming one with the cord, they never get hung on things or fall off.
I liked them so much, I just purchased two more packs this past week to label all the cords underneath my desk. I should have done this ages ago. In the past it was such a pain when I needed to unplug something because I had no idea what cord went where. Not anymore! Now I can immediately find the plug I need. If you need to label the cords/plugs for your electronics, I can't recommend these highly enough. You'll find them available here: Cord Labels.
The surge protector you see below is the new one I mentioned in a recent post that has the pivoting outlets. It's protecting my computer, printer, charging station and several other pieces of equipment I use here in the office. It's available here: Surge Protector.
This is the other surge protector I recently purchased for the office. It's protecting the TV, the Verizon Signal Extender, my Samsung Wireless phone charger and some less important things. It's plugged into another outlet here in the office. I actually bought three of these to replace several surge protectors that were pretty old. As mentioned in that previous post, surge protectors do not last forever and need to be replaced periodically, that's why I've been replacing all mine. This one is available here: Surge Protector
I think the next thing I'm going to buy are some of these guys. They will help corral all those cords I have running under and behind the desk. They are available here: Cord Wranglers
Have a fabulous weekend, dear Friends! I'll see you on Monday for Metamorphosis Monday!
*If a post is sponsored or a product was provided at no charge, it will be stated in post. Some links may be affiliate links and as an Amazon Associate, I may earn from qualifying purchases. *