Remember Rosehill Cottage, the adorable cottage in the movie, The Holiday that stole our hearts only to break them when we discovered it wasn't a real house but a faux house created just for the movie. At least Rosehill still lives on in our hearts, even if it doesn't physically exist anymore.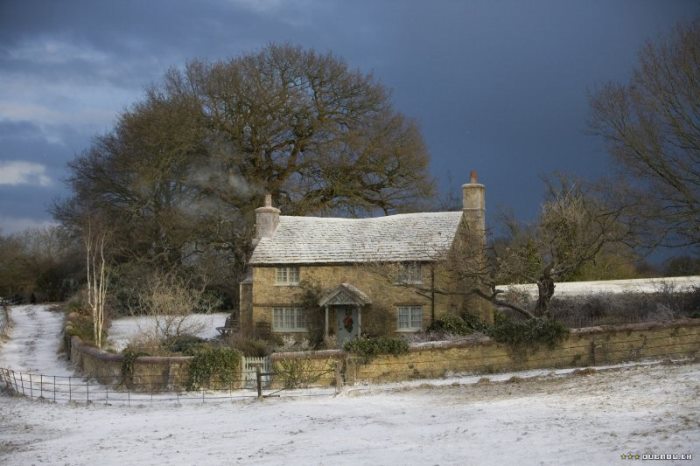 Recently I came across a darling cottage in Warleggan, Cornwall, United Kingdom that made me wonder if it was the inspiration for Rosehill Cottage. It's named Pixie Nook and it's even situated on a corner with a little road winding down the side and around in front just like in the movie. What do you think? Were they channeling this adorable storybook home known as Pixie Nook when they designed and built Rosehill Cottage for the movie?
I adore the old stone wall out front of Pixie Nook, everything about it feels right out of a fairytale!
Every storybook home needs a cottage garden and a front door that's almost completely hidden by flowering vines. I think that must be written somewhere in the unspoken rules for building a storybook house.
The inside of this adorable cottage is just as fairytale like as the outside. It's a fantasy decorated in cheerful, happy colors.
There's a cozy fire for chilly nights.
Not only is Pixie Nook real, I was thrilled to discover it can actually be rented! Can you imagine staying in this darling cottage while on holiday!
The interiors make me think of the adorable cottages in the TV series, Doc Martin. Remember the little cottage Louisa is living in when she and Doc Martin first meet?
This bathtub looks a lot more comfortable than the one Amanda (played by Cameron Diaz) squeezes herself into in The Holiday.
This cute cottage has one perfect bedroom upstairs.
Love the blue and white fabric framing this wonderful view. I could do a whole bedroom in this fabric. It reminds me a little of the blue and white fabric I have in Blue and White Guest Room.
I would love to wake up to this view each morning! Completely unreal, isn't it? Are there still places this beautiful? Imagine taking a walk across the moors or in Cardinham Woods nearby, an area that's described as being perfect for hikers and cyclists. The area is also home to red and roe deer, seen in Herodsfoot Deer Park.
Breakfast in a beautiful setting…
In this nighttime view, I'm pretty sure that's fairy dust. Has to be!
Pixie Nook is the perfect getaway for a couple celebrating an anniversary, Valentine's Day or a special occasion.
Does the outside remind you of Rosehill Cottage, too? You'll find additional pictures and information about staying at Pixie Nook on holiday here: Pixie Nook
You'll find the other storybook homes I've featured at BNOTP here: Tour a Storybook Home.
One of my favorites is Happy Hollow, shown below. Take a tour of Happy Hollow here: Happy Hollow: A Storybook Home with Beautiful Gardens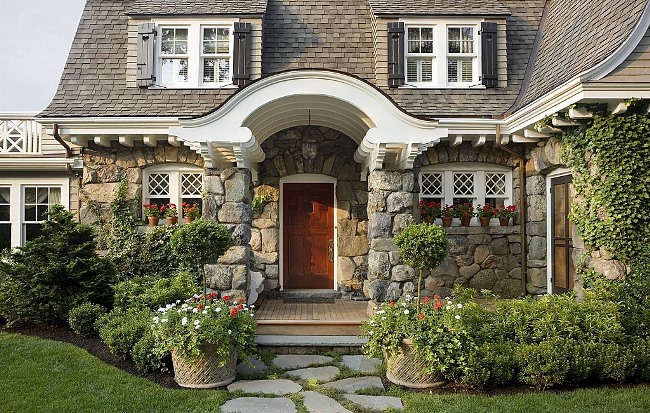 Tour the cottage in the movie The Holiday here: Tour Rosehill Cottage in The Holiday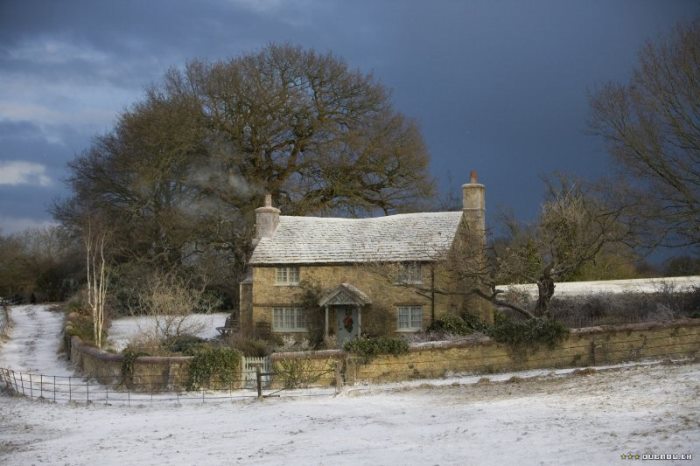 *If a post is sponsored or a product was provided at no charge, it will be stated in post. Some links may be affiliate links. *