Okay, I have to admit, I'm a Taylor Swift fan.  I think she is adorable and I love almost all of her songs.
I also love a good music video and one I never tire of watching is the one created to go with her song, Love Story.  It has everything, mystery, romance…
A beautiful castle…
Gorgeous period costumes…
…and stunning cinematography!
I've embedded it here below…you'll love it!
Taylor writes almost all her own songs and what she has accomplished at such a young age is truly amazing!  She's beautiful, talented and was recently named "the most charitable celebrity."   She's the youngest person ever to receive the Ripple of Hope Award from the Robert F. Kennedy Center for her charity work which includes her work with children who have cancer.
She also has great taste in homes.  Recently, she purchased a stunning beachfront home in Rhode Island.
This is my favorite view of the home.  I just love all the layers upon layers, stories upon stories…and that magnificent view!
The front of the home (see below) is pretty but not near as impressive as the ocean-side view shown above.
A side view…
I found a few interior views online at oceanupdotcom.  I'm sure Taylor will be changing the interiors to suit her needs and style.
The home seems a bit formal for a beach home, doesn't it?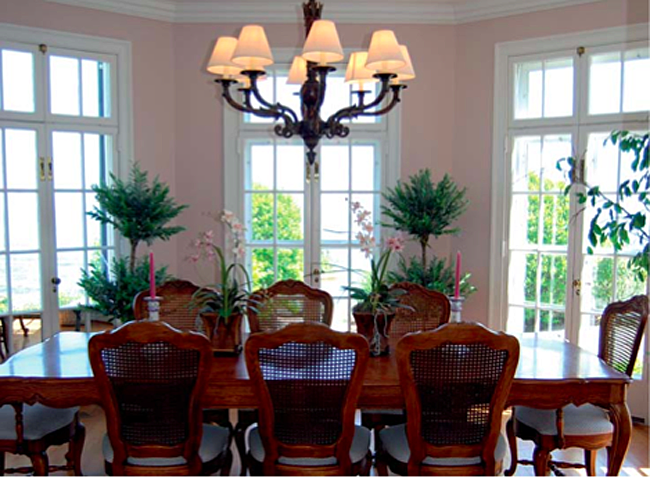 Wow…check that out that ocean view!
Beautiful!
Wouldn't you just want to stay out here all day, tucked up under an umbrella, music playing, icy cold drink in hand, feeling those amazing ocean breezes!
It has a pool, too.
Stunning!  Doesn't this make you yearn for a beach trip, some place with white, white sand and blue, blue skies?
How do you like thisbeach home? Would love to see how Taylor decorates it.  Wonder if it will be something along the lines of the beach home in the movie, Something's Gotta Give.
Pssst: You can tour that home here: Tour the Beach House in Something's Gotta Give
(Pics in this post are from Oceanupdotcom, but they can be found online at many news sites, too.)