Welcome to the 331st Metamorphosis Monday!
Whenever you plan a trip, especially if it's your first time traveling to another country, it's inevitable that you're going to need to buy a few things. Fortunately, my shopping list is pretty short. The main items I need before heading off to Italy in the fall are:
Secure travel purse √
Comfortable walking shoes that aren't sneakers (I've been told by several folks, including two who live in Italy, no one wears sneakers there) I may be a rebel and wear sneakers anyway!
Fast, small laptop or notebook computer to which I can easily download pictures, add picture editing software and works great for writing blog posts
Small, but excellent, purse-size camera √
If you've been reading BNOTP the last few weeks, you know I found a fabulous travel purse loaded with all the bells and whistles to help prevent being robbed or having credit cards scanned by nefarious passersby.
This past week I was able to check one more item off my travel shopping list: a great, purse-size camera. Actually, the camera I found is pocket-size, so it definitely fits inside my travel purse. I purchased a Sony Cyber-shot DSC-RX100 Digital Camera, also known as "the professional's compact camera" because it's a small camera that even professional photographers love and use.
I'm crazy about my Nikon D7000 and it's perfect for use at home, but there are two big reasons I do not feel comfortable taking it with me to Italy.
1. It's way too big and bulky to fit inside my purse, which means I'd have to either wear it around my neck at all times, or carry a bulky backpack or camera bag and risk having it stolen.
2. I would be devastated if I banged it into something, dropped it, lost it or had it stolen while on my upcoming trip. Taking it to Italy is just not worth the risk.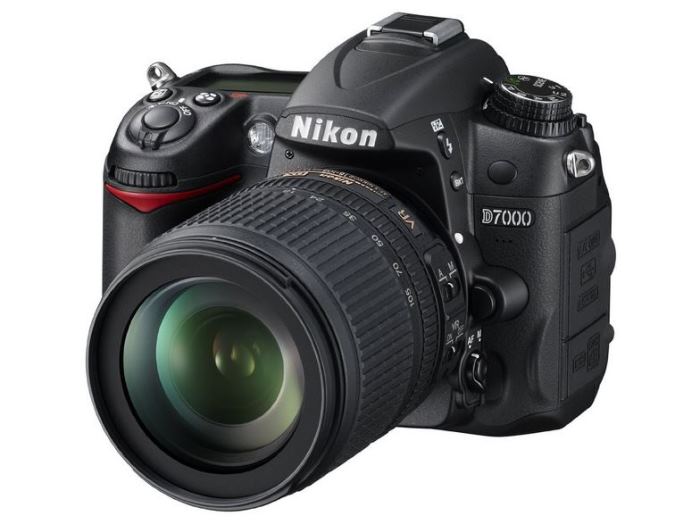 The Sony Cyber-shot RX100 was $650 when it first came out, but now that it's been out a few years, it's down to $448 at Amazon which is where I purchased it. There's an awesome package at Amazon that includes a ton of other stuff at no additional charge…more on that in a sec.
One of the things that makes this camera so special is the size of the sensor inside. It has a much larger sensor in it than any other compact size camera. It even shoots video!
Physical Size: The actual size of the camera is: 4 inches wide, 2-1/2 inches tall and only 1-1/2 inches thick! It's tiny!
I tucked it inside one of the pockets in my Travelon purse to see how it fit, and it worked great! (I won't be carrying a book with me each day, I just have it inside the bag to show the space and how everything fits inside.) I love this bag, btw! If you missed the post I wrote explaining all its features, you'll find it here: Travelon RFID Secure Travel Bag
Some features of the Sony RX100 camera are:
20.2 MP 1″-type Exmor CMOS sensor

28-100mm equivalent F/1.8-4.9 lens

Bright F1.8 Carl Zeiss Vario-Sonnar T Lens with 3.6x zoom

Up to 10 FPS

ISO 125-6400 expandable ISO 80, 100, and 25,600

3″ LCD screen with 1.2M dots

1080p video

10fps continuous shooting in "Speed Priority" mode
Rear Control Dial and customizable front control ring

Steady-Shot image stabilization

Memory Recall feature can store up to three groups of custom settings
330-shot battery life
When I Googled for a great travel camera, I found so many folks singing the praises of this camera, I knew it was worth a look. I also thought Amazon would have the best price and they did. The reviews for it are excellent here: 4.5 out of 5 stars, in 554 reviews! (Read the reviews there but check out these deals I found below before ordering.)
In addition to all of the usual Manual settings, it has two Auto-settings for when you just want to shoot and not worry about aperture, shutter speed and ISO. One of the things that makes the Sony RX100 so special is how well it handles low-lighting situations. I expect to run into that a lot while traveling in Italy so that was important. I also love how all the settings are reachable via the control dials on the camera without having to go into the menu.
The Best Deal On Amazon For This Camera
If you end up wanting one of these cameras for yourself, the best deal I've found anywhere is on Amazon here: Sony Cyber-shot RX100 . They have three bundles from which to choose and each bundle includes the usual stuff that comes with the camera, plus a lot of other helpful stuff like extra batteries, a memory card and a tripod. The Basic Bundle includes everything shown below.
When I ordered my camera, I went with their Premium Bundle (shown below) instead of the basic bundle. You can see the Premium Bundle here: Sony RX100 Premium Bundle. It was only $20 more and included a larger memory card (64GB instead of 32GB) and a spider tripod instead of the tabletop tripod. I've always wanted one of the spider tripods. It's a good idea to compare the various bundles to see which one suits your needs.
I love that all the bundles include an extra battery. I'll carry it in my purse so if the battery runs out of juice while on a tour, I'll have a backup.
I'm super excited to have a camera that's so ideal for travel! It fits great inside my purse and is exactly what I had hoped to find for my trip to Italy. I'm going to start carrying it with me full-time in my everyday purse, too.
This camera is easy to use and a lot of the controls can be programmed. You can even program it for your most common shooting modes. In other words, if you typically shoot at a particular aperture or ISO, you can create that setting so if you switch away from it, you can quickly return back to it. It kind of reminds me of how some cars have programmable settings for different drivers. There is so much this camera can do!
So, that's my Before and After this week…going from my D7000 to the Sony RX100 as my camera of choice for my upcoming trip. I have a feeling I will be using it a lot for home and garden tours where I hate to carry around a large camera. It's amazing how cameras just keep getting better and better!
Anyone have this amazing little camera? Do you use it for travel or for everyday shooting?
Looking forward to all the fabulous Before and Afters for this Met Monday!
Metamorphosis Monday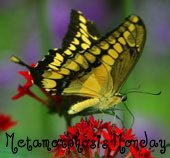 If you are participating in Metamorphosis Monday, please link up using the "permalink" to your MM post and not your general blog address. To get your permalink, click on your post name, then just copy and paste the address that shows up in the address bar at the top of your blog, into the "url" box for InLinkz.
In order to link up, you'll need to include a link in your MM post back to the party so the other participants will have an opportunity to receive visits from your wonderful blog readers.
Please observe these few rules:
Only link up Before and After posts that are home, gardening, crafting, painting, sewing, cooking, DIY related.
Do not link up if you're doing so to promote a website or product.
Do not link up a post that was just linked last week since a lot of readers will have already seen that post.
*If a post is sponsored or a product was provided at no charge, it will be stated in post. Some links may be affiliate links and as an Amazon Associate, I may earn from qualifying purchases. *