Whenever I hear a Southern Living Idea home is being built anywhere within driving distance, I get excited and can't wait to see it! Their homes always feel so livable and often have special features that you don't find in other homes being built today.
In recent years, we were lucky to have a couple of Southern Living homes built here in Georgia. I'll link to a tour of one of those at the end of this post in case you would like to tour it.
Recently, I came across a really great home. After touring it online, I wasn't surprised to find that it was designed and built using a Southern Living plan called the, Fox Hill. It has so much personality and tons of great porches. We can see two already in this photo of the front of the home.
Another one of the things I really love about this home is that the rooms are not too huge, but because of the high ceilings, the room don't feel too small. I love the cozy feel of this home. Let's go inside and check it out!
The entry feels very traditional with large windows on either side of the front door and transom windows overhead letting in lots of great light.
Notice the high ceilings in the living room and the doors on either side of the fireplace leading out onto a porch. At first I thought that might be the side porch, but based on where the columns are, I think that's a third porch.
The kitchen is the first room that really got my attention. I absolutely love this big bank of windows! As long as there's plenty of storage space in other areas of the kitchen, I would so love a kitchen with windows like this! Can you imagine cooking and baking here with that view!
I don't think this home has a formal dining room, this was the only dining area that I saw and it's  directly across from the kitchen. So, if you're someone who doesn't want both a breakfast room and a formal dining room, this would be a great house plan to consider.
Though the rooms are not that huge, they don't feel cramped or small due to the all the high ceilings.
Did you notice this built in cabinetry in the picture above? This is the kind of feature you would expect to find in an older, historical home.
This home also appears to have a butler's pantry.
This may be my favorite room of all.  Love a paneled library!
Each of the bedrooms has a cozy dormer window. Dormer windows give rooms so much personality!
I think this may be the master bedroom because…
…it has a fireplace. Is that the side porch we saw earlier?
There are 4 bedrooms and 5 baths in this home plan! I'm not showing all the rooms because this post would be way too long, but I'll link to where you can see the others at the end of this post.
I love this cute bunk room, perfect for the kids or grandkids.
This plan also includes a nice size mud room!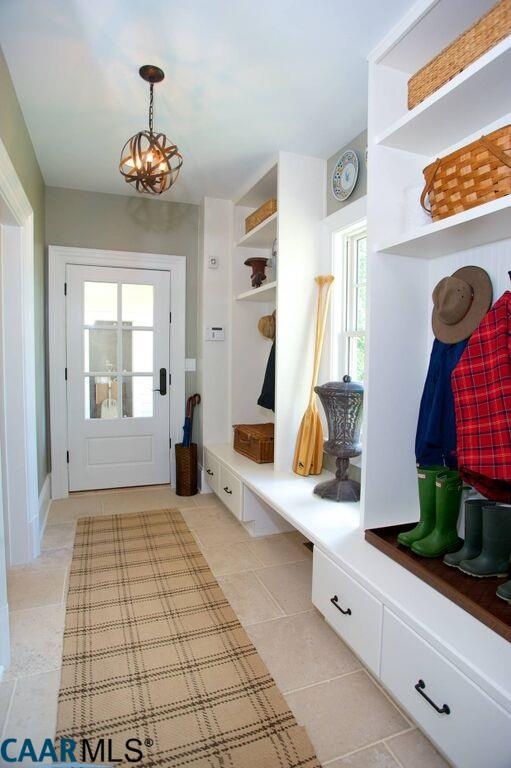 Okay, I changed my mind, this is my favorite room! What an amazing view!
And it includes an outdoor fireplace! Yep, definitely my favorite room of all!
I absolutely love all the porches on this home! I really like the metal roof, too…so practical and beautiful, too!
If you would like to see more of this home including the other bedrooms and baths, you'll find additional photos here: Southern Living Plan: The Fox Hill. You'll find more information about the Fox Hill plan here: Fox Hill
Tour a beautiful Southern Living Idea home that I had an opportunity to see here: Southern Living Idea House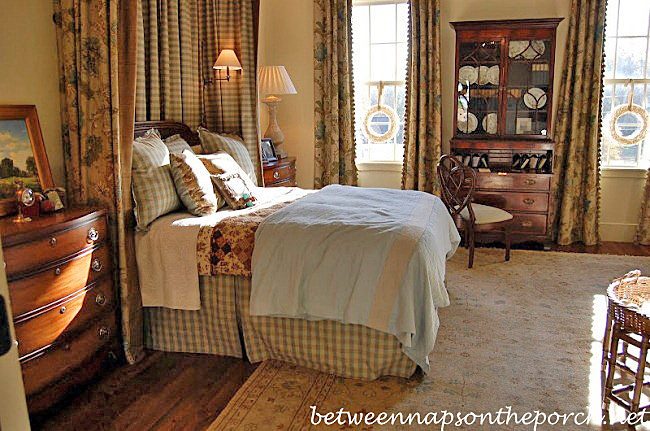 *If a post is sponsored or a product was provided at no charge, it will be stated in post. Some links may be affiliate links. *