If you could live any place in the United States, where would you live?
Over the past few years, I've been thinking of moving away from the Atlanta area and finding a cute cottage someplace where fall and winter still happen, but are short-lived and don't usually involve snow. I envision an adorable cottage that looks something like this one, only grown-up size. You may remember when I shared this cute cottage in this post: My Dream Home.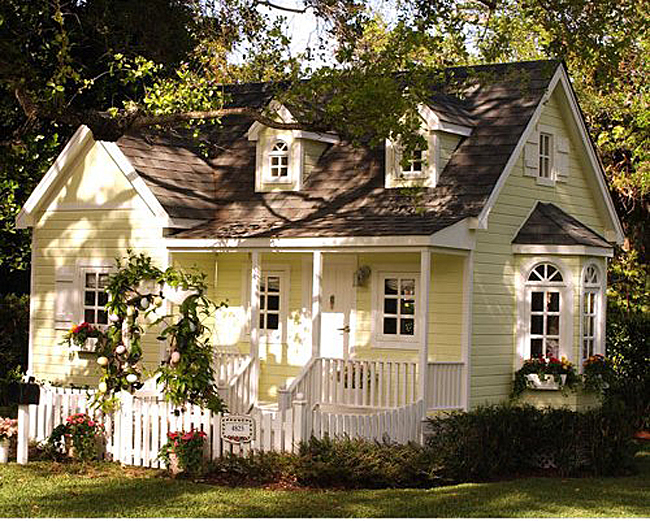 I've thought about moving to Ohio to be closer to family, but I'm not sure I would like the winters here. They arrive earlier and stay later than they do in Georgia. For example, in the Atlanta area, you can plant annuals anytime after April 15th–that date is almost a full month later here in Ohio. The weather just started reaching the low 70's around mid-May. This warm-weather loving girl doesn't even think about wearing short sleeves until it hits 76°! lol
I would love to stay on the east coast within a reasonable drive to visit family here in Ohio. I've even thought about a coastal community, but when I Google distances from the closest southern beach towns, it's an even longer drive to Ohio than I currently have from Georgia. Ugh.
I often wonder: Do I want to spend the rest of my life living in a coastal community, a mountain community or, near a busy city like I do now? I think I'm ready to move away from big city living and the horrible traffic that comes with it, although it would be nice to remain about an hour or so away from a city with great shopping.
It has been awesome living so close to a major airport and being able to Uber to the airport when flying out of the country, but I'm guessing I'll be able to fly out of a smaller regional airport to the Atlanta airport the few times a year when I may want to travel.
I'm not sure why I keep dreaming of living in a coastal-beach area because I'm really not that much of a water/ocean/beach person. I love walking along and looking out at the ocean, but I don't enjoy boating, fishing, swimming, etc… Weird, right?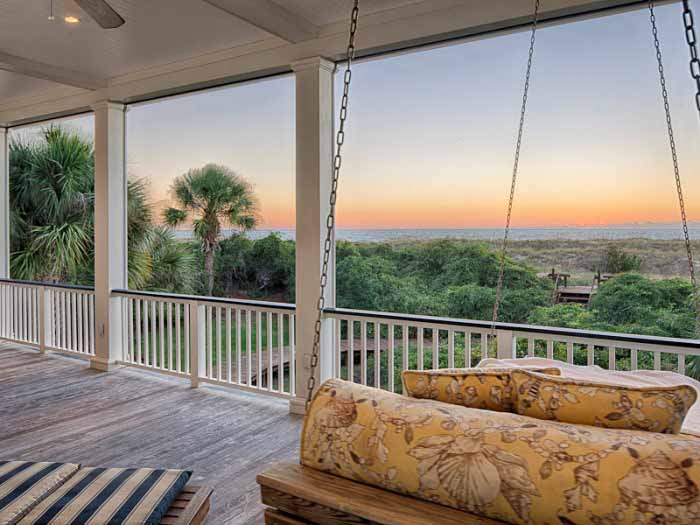 I think I'm just enamored with the idea of a warm-weather, relaxed beachy lifestyle, but preferably without the threat of a hurricane every few years. I did a little research recently and it turns out there are actually several coastal towns in Florida that have never experienced a hurricane, Naples being one of them. Interesting, huh?
Update: Apparently the article I read about Naples is incorrect from the comments left below.
I've thought about living in a vacation-oriented place–like a beach town, then family could come my way for visits and vacations. But realistically that couldn't happen very often since there are only so many weeks they could take off from work and school during the year. So that probably shouldn't even be a consideration when deciding where to live, right?
It would be wonderful to live where you could take walks along a non-crowded beach in the morning, or arise early for birding and hiking in a preserve or natural area. Is there any place here in the U.S. where the beaches look like this?
I would love to live where there are plenty of bike trails through natural areas. I used to find that so uplifting and soul-restoring when I biked several days a week on the Silver Comet Trail.
Evenings and weekends could be spent dining out in wonderful restaurants or shopping in some of my favorite stores. (Dreaming, now! lol)
I've always thought of myself as more of a woodsy person, envisioning retiring one day to the north Georgia mountains. Thinking about that now, though, I'm afraid I'd get bored surrounded day in and day out in all that peaceful, woodsy serenity. lol Maybe I've lived in a big city for way too long to move to such a quiet place full-time.
Anyone else agonizing over where they would like to spend the rest of their life? I imagine it's really tough if you have children who live far away from each other or in opposite directions. Or, maybe that makes it easier since where your children live may not factor into your decision at all.
Or, maybe you are already living in your dream locale. If so, please share where it is and why you love it.
Where would you love to spend the rest of your life? At the beach? In the mountains? In a busy city close to everything and with lots of great shopping? In a quiet town that's a short drive to the beach or the mountains?
How would you spend it: Skiing? Fishing? Hiking? Shopping? Canoeing? Gardening? Traveling? Boating? Surfing? Entertaining? A mixture of any or all of these?
Where would you like to live for the rest of your life?
*If a post is sponsored or a product was provided at no charge, it will be stated in post. Some links may be affiliate links. *