Welcome to the 702nd Metamorphosis Monday!
Are you familiar with the children's book, If You Give a Mouse a Cookie? In the book, the cute little mouse asks for a cookie. The cookie makes him thirsty, so then he asks for a glass of milk. I've forgotten now what the glass of milk leads to, but each request leads to another and another and another.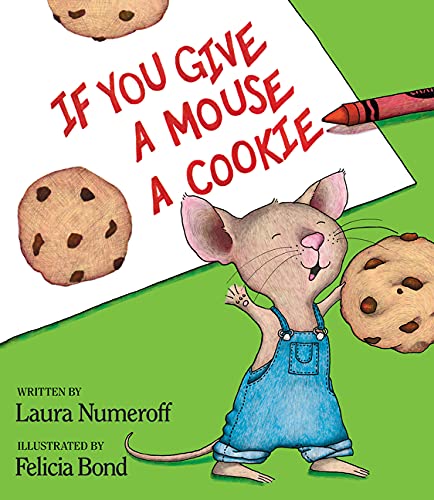 This garage project I've embarked on is definitely turning into a mouse/cookie situation. lol It started out with a desire to get rid of the yucky-looking, stained concrete floor. I should have known this project would not stop there! It has turned into a full-out makeover in the works now!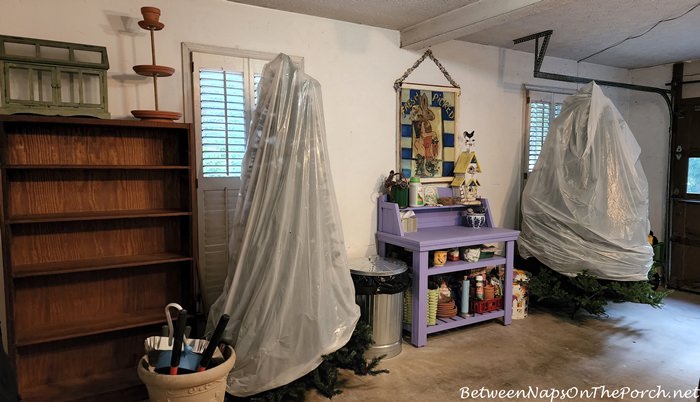 Some of the Smaller Upgrades: Sitting atop a standing tool chest here in the garage, I had a small cabinet for holding screws, nails, and such. I didn't think to take a "Before" photo, but I had a bunch of boxes of large nails piled on top, left over from when I built a potting bench many years ago. The boxes were dusty and beginning to fall apart and it just looked messy.
I upgraded to a larger cabinet that now holds everything.
It's so nice to have everything tucked away all nice and neat. (Storage cabinet is available here: Storage Cabinet for Hardware or Crafts.)
This little cabinet comes with drawer dividers so more than one type of nail or item can be stored in a drawer, if needed.
Over the last few days, I've been cleaning out my standing tool chest here in the garage–mostly just reorganizing it. I love this chest–it's definitely one of the best purchases I've ever made. I love it for storing and organizing my tools and birding supplies. I purchased this one in Home Depot many years ago. You can see the ones they currently have in stock here: Stainless Steel Husky Tool Chest.
This one appears to be the closest to my current one and it even has a 6-outlet, 2 USB port power strip built in. I wish mine had that! It's available here: Standing Tool Chest.
Inside one of the drawers of my tool chest, I had this hodgepodge of screwdrivers.
I often use my DeWalt drill for putting stuff together, but sometimes a regular old screwdriver is just what I need.
This garage makeover inspired me to get a new set of screwdrivers. I like how the flathead screwdrivers are color-coded red and the Phillips screwdrivers are blue. (Screwdriver set is available here: DeWalt Screwdriver Set.)
Painting and New Lighting
The garage walls will get painted sometime in the next few weeks before the flooring goes in. Depends on how soon they can work me into their schedule. Continuing in the vein of If You Give a Mouse a Cookie, I've decided to replace the original builder-grade lighting here in the garage. This lighting works but it's just not very bright.
This is the lighting I've chosen. I have an electrician coming tomorrow to install two of these. I actually purchased three just in case one doesn't work correctly or something is missing. I'll return the unopened 3rd light once the other two are installed.
Here's a photo from online showing how they look when installed. I really like how low-profile they are. That was the first thing that attracted me to them.
They are supposed to be nice and bright with three available settings: Soft White, Bright White, or Daylight–3000K/4000K/5000K. I'll choose one setting to use full-time during the installation, but it's my understanding that the lights can be set up where it's possible to toggle through all three settings. (This light is available here: Flush Mount LED Lighting.)
A new cabinet that I ordered for the garage, arrived today.
This is what's inside the box. (Cabinet is available here: Cabinet with Two Drawers.) I won't put it together until after everything is done–flooring, painting, lighting, etc…
Have you had a recent project turn into a "Give a Mouse a Cookie" situation? Happens to me every time!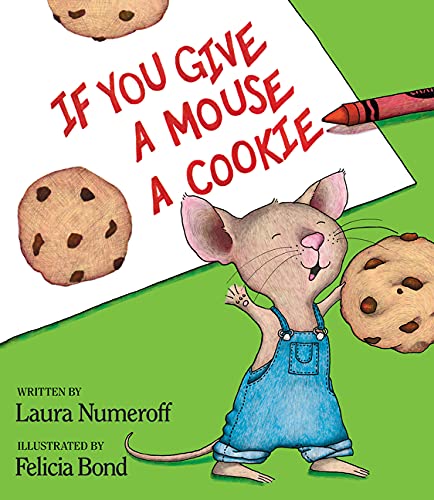 Looking forward to all the wonderful Before and Afters linked for this week's Met Monday!
Pssst: Did you know Between Naps On The Porch is on Instagram? You'll find me on Instagram here: Between Naps On The Porch.
Like to know when a new blog post is up and available to read? Subscribe for email updates, it's free and your email will never be shared. Subscribe for free post updates via email here: Subscribe.
Metamorphosis Monday
Metamorphosis Monday is a party that's all about Before and Afters. Please link up your Before and After projects like DIY projects, room makeovers, craft projects even recipes. Any Before and After is great! Please do not link up Table Settings, save those for our Tablescape Thursday party on Thursday.
If you are participating in Met Monday, you'll need to link your post to the party using the "permalink" to your MM post and not your general blog address. To get your permalink, click on the name of your post, then copy and paste the address that shows in the address bar at the top of your blog, into the "url" box for InLinkz when prompted.
NOTE: Please do not link up more than 3 posts from your blog. In order to link up, you'll need to include a link in your post back to the party so visitors to your blog can find the other party participants. When linking up to the party, give the InLinkz system time to find the link in your post to avoid having your link held for moderation/approval. Thanks!
This party has ended, click button below for the links to all who participated.
*If a post is sponsored or a product was provided at no charge, it will be stated in post. Some links may be affiliate links and as an Amazon Associate, I may earn from qualifying purchases. *