If you have an interest in the architectural history of the homes we see all across America, you'll love this book. Many of the homes featured in this book are of historical significance and you'll probably recognize the architects and often the owners of these beautiful homes,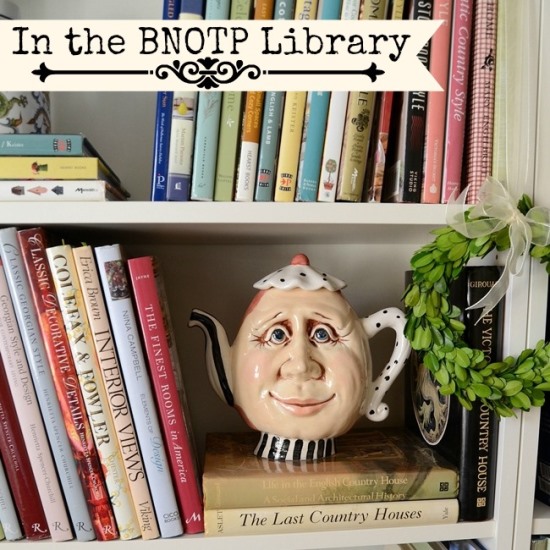 In the BNOTP Library: Great American Houses And Their Architectural Styles
Author: Virginia & Lee McAlester

3 Things I Like About This Book:
This book is HUGE! It's 348 pages long, so definitely a tome! This isn't a decorating book, but it is filled with lots of pictures, history and information about the homes featured in the book, all of historical significance. If you ever wanted to learn about the architectural home styles throughout America, this would be the book. You will recognize the names of many of the great architects of the homes featured in the book. Great American Houses begins with a history of Colonial Houses and goes right through to the 1940's.
The book is divided into four sections: Colonial Houses, Romantic Houses, Victorian Houses and Eclectic Houses. The homes featured under each section are: Colonial Houses: Iron Works House in MA, Lee House in MA, Russell House in SC, Monticello in VA, Parlange in LA and Spanish Governor's Palace in TX ~~~Romantic Houses: Melrose in MS, Lyndhurst in NY and Morse-Libby House in ME ~~~Victorian Houses: Chateau-sur-Mer in RI, Mark Twain House in CT, Glenmont in NJ, Naumkeag in MA and Glessner House in IL and ~~~Eclectic Houses: Westbury House in NY, Whitehall in FL, Stan Hywet Hall in OH, Biltmore in NC, Vanderbilt House in NY, Falaise in NY, Vizcaya in FL, Casa del Herrero in CA, Dana-Thomas House in IL, Gamble House in CA and Gropius House in Ma.
A lot of the homes featured in the book are open daily to the public for tours. At the end of the book (pages 334-335) you'll find a list of those homes, along with their addresses. The home featured on the cover of the book is Westbury House and is located in Old Westbury, Long Island, New York. It's an example of the Colonial Revival Style.
You can read more about this book and preview it at Amazon, where I normally buy my books here: Great American Houses and Their Architectural Styles
Pssst: If you would like to be notified of new "In The BNOTP Library" posts, subscribe to have updates delivered to your Inbox HERE or via the gray subscribe box at the end of this post.
You'll find previously featured books from the BNTOP library here: In The BNOTP Library or just click on the collage below.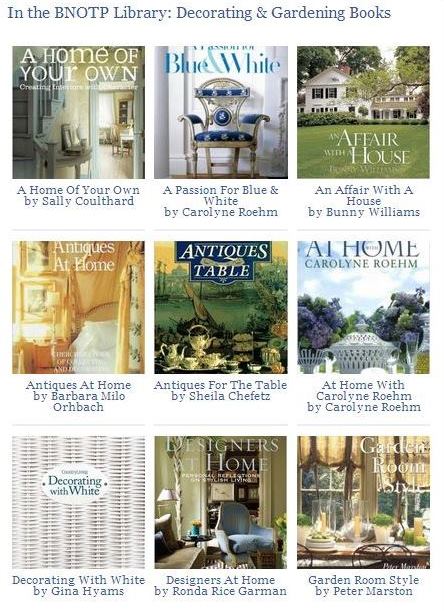 *If a post is sponsored or a product was provided at no charge, it will be stated in post. Some links may be affiliate links and as an Amazon Associate, I may earn from qualifying purchases. *