After touring HGTV's 2015 Dream Home on Martha's Vineyard, I knew exactly which book I wanted to share today from my decor/gardening library. I've always been intrigued by Martha's Vineyard and became even more curious about that area when I discovered one of my favorite author's, Susan Branch, lives there. She talks about MV a lot on her blog. So I ordered this book a few summers back and love it!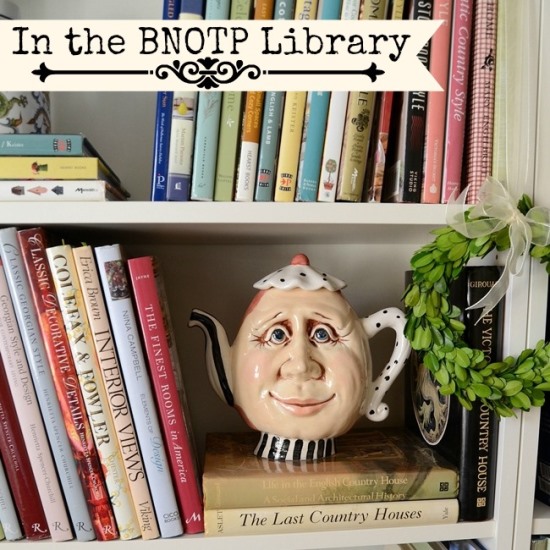 In the BNOTP Library: Martha's Vineyard Gardens and Houses

Author: Taylor Lewis, Catherine Fallin
Hardcover: 277 pages
3 Things I Like About This Book:
Gorgeous pictures of the homes and gardens on Martha's Vineyard, all taken by an award-winning photographer. I have his book about Nantucket, too and his photography is wonderful! If you don't already want to visit Martha's Vineyard, you will after reading this book.
So many beautiful gardens, this is a great book for the gardener, too.
Tours inside historic homes, some traditional, some decorated in casual beach style…all beautiful! This book really gives you a feel for what the island must be like.
You can read more about this book, Martha's Vineyard Gardens and Houses
at Amazon where I normally buy my books, via the picture link below.
Pssst: If you would like to be notified of new "In The BNOTP Library" posts, subscribe to have updates delivered to your Inbox via the gray subscribe box at the end of this post.
You'll find previously featured books from the BNTOP library here: In The BNOTP Library or just click on the collage below.