I've always loved pillows, have them all throughout my house. The last few years I've started collecting Christmas pillow and oh. my. gosh…there are some really cute ones out there. The "Love" pillow I purchased one year after Christmas is actually a Christmas pillow, but I think it's perfect to pull out again in February for Valentine's Day.
The Love pillow is currently on sale with free shipping here: Love Pillow
Last Christmas I purchased another cute pillow for the holiday when it went on sale. I just noticed it's on sale again here with free shipping: Woody Car Pillow I just moved Mr. Woody to a different spot this year.
And this hilarious pillow took its place.
It's called "Road Trip Santa." I was already dying to get it but when I learned the name of it was Road Trip Santa…that did it!
It made me think of this whimsical painting by James Dean of Pete the Cat
I LOVE how Rudolph's antlers are sticking out through the sunroof and his scarf and Santa's long hat are flying in the breeze right out the window.
Then there are the presents on the roof…and the wreath on the front…and the ♥ XMAS tag. lol It was just too much, I had to add it to my Christmas pillow collection this year. The "Road Trip Santa" pillow is currently on sale with free shipping here: Road Trip Santa
Last year when I purchased tartan bedding, I was excited to find this cute tartan stocking pillow for the bed.
Can't remember now if I found it in Marshalls or HomeGoods…it was one or the other. So where did Mr. Woody end up?
He's here in the guest room for now.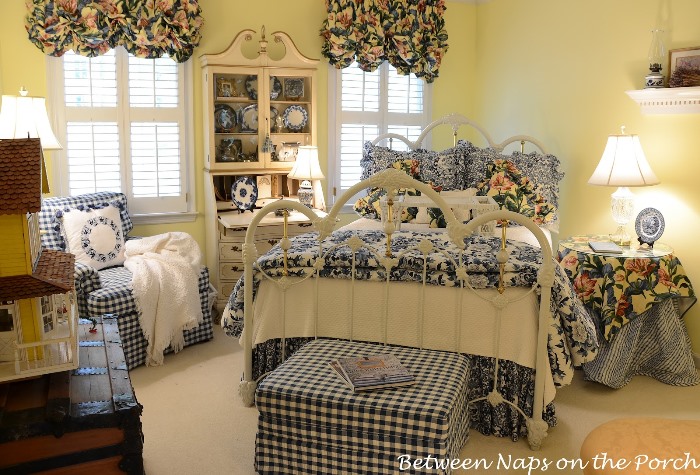 I placed him at the foot of the bed, although he may end up on the sofa downstairs eventually. I love moving pillows around and trying them out in different places.
Woody car pillow is on sale with free shipping here: Woody Car Pillow
I found this super cute deer pillow last year (I think in HomeGoods) and had no idea where I'd use it when I bought it. Surprisingly it works pretty well here on the guest bed. I love adding a bit of red to the guest room at Christmastime.
I have family coming for Thanksgiving and wanted to spruce up the upstairs family room a bit.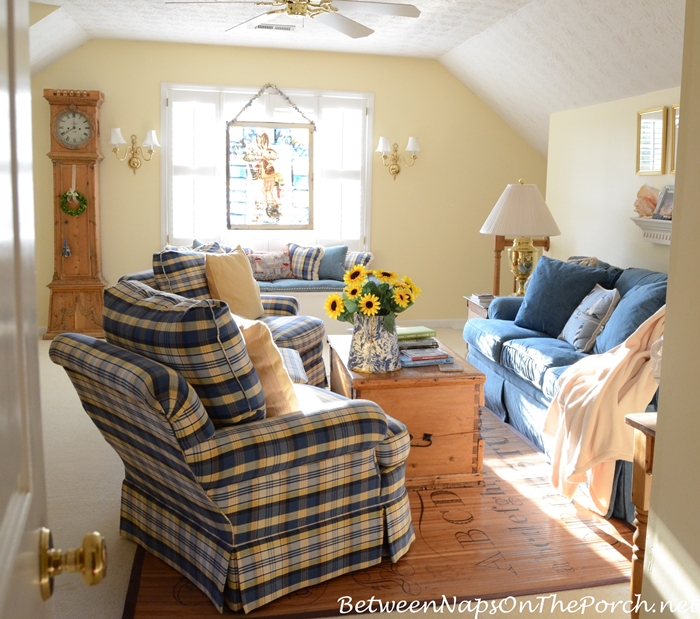 If you follow BNOTP on Instagram, you saw this pillow when I shared it a few weeks back. It's a recent find in Marshalls and it found a home here on the denim sofa.
I love the concept of moving the little present along to count down the days to Christmas. The back of the pillow is all red.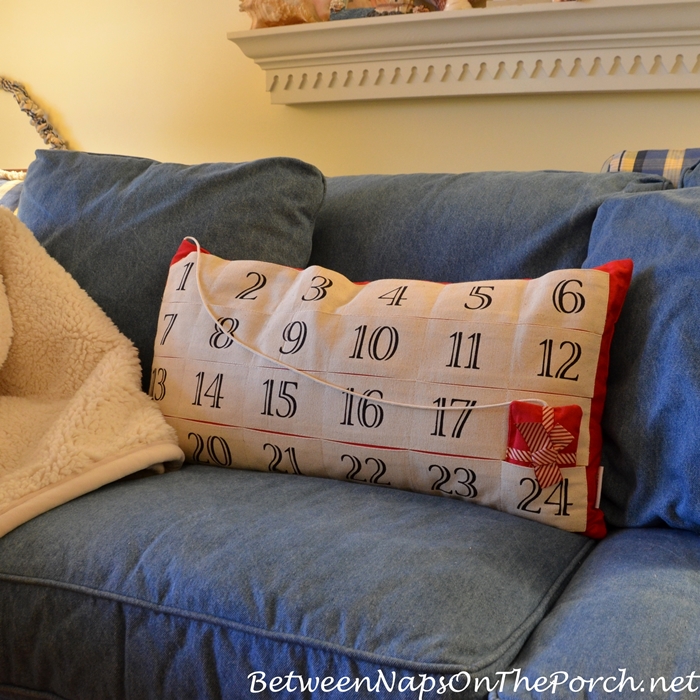 Remember the cute pillow I shared a while back? It ended up on the window seat here in the upstairs family room.
I'm starting to see a theme in the pillows I love: Woody Cars, Deer and Christmas Trees. 🙂 This pillow is on sale here: Woody Car with Reindeer
Speaking of Christmas trees…the family room got a touch of Christmas, too.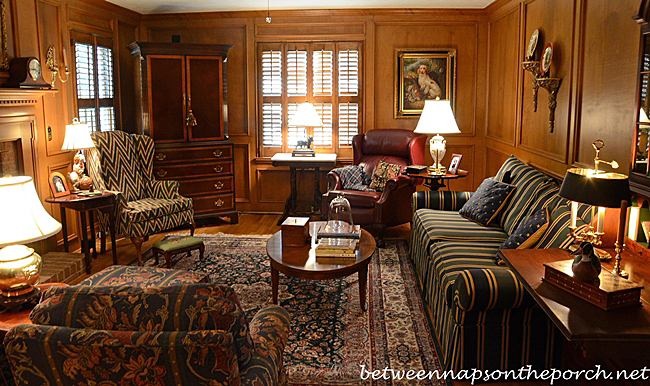 I found this pillow either last year or the year before, I think in HomeGoods. The insert that was inside of it when I purchased it was not big enough and the pillow looked way too slouchy.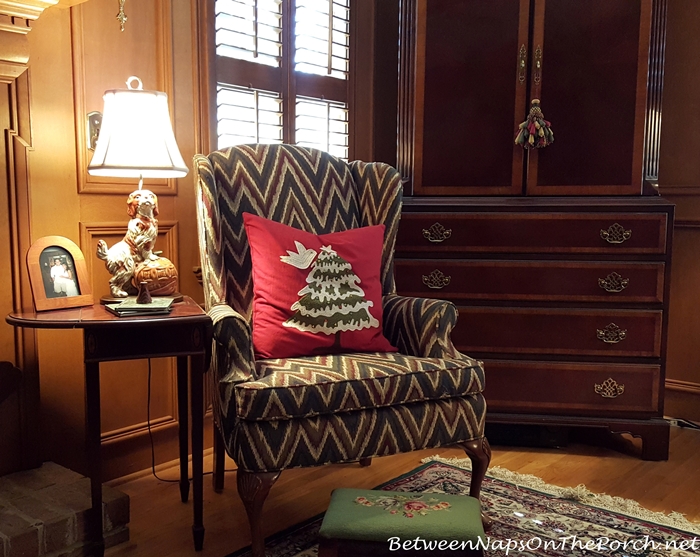 I bought a Pottery Barn insert for it (love their down inserts) and now it's just the right amount of slouchy. Nothing fills as good as down inside a pillow, so much better than stiff poly-filled inserts.
This pillow reminds me of it and it's currently on sale here: Christmas Tree Pillow
The last room to get a little pillow love was the screened porch.
I'm using the same pillows again here that I used last year. These are all from either Marshalls or HomeGoods, I think. I get those stores confused because I frequent both throughout the year.
I've been doing some Christmas shopping and sometime soon I'm going to put together a "Gift Ideas" post. I absolutely love this time of year…the decorating, the gift giving, the parties, the food! I love it all!
Happy Holidays, Dear Friends!
*If a post is sponsored or a product was provided at no charge, it will be stated in post. Some links may be affiliate links and as an Amazon Associate, I may earn from qualifying purchases. *