Back in the summer of 2014, I planted a few flowers around my mailbox including a Dharuma Hydrangea that was supposed to do well in full sun and be low-growing. I didn't want a big shrub in this spot since space was limited. Do you see it there, just behind the mailbox?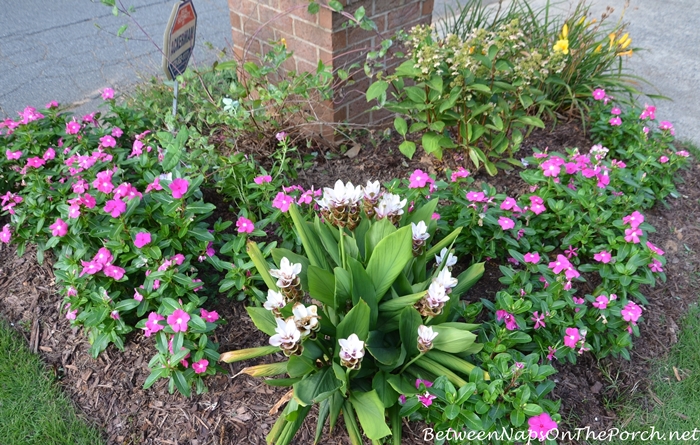 Here's a photo of it a few weeks after it was first planted.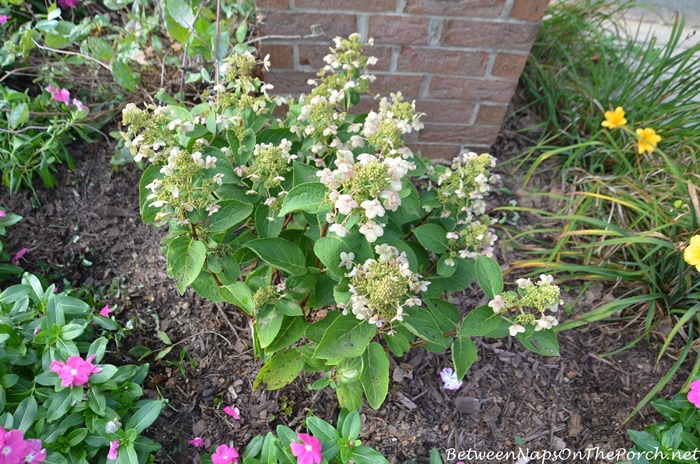 As I was leaving to go someplace one evening this past week, I stopped my car at the end of the driveway to retrieve the mail. Wow! The Dharum Hydrangea is looking the most beautiful I've ever seen it! Though it was getting dark, I snapped a few photos to share with you.
I love the height, it's exactly what I had hoped for and wanted for this little mailbox garden. Apparently, it really does do well in full sun because there's absolutely no shade in this area of my yard.
So if you're looking for a hydrangea that is low growing and can take full sun, I can definitely recommend the Dharuma Hydrangea. The only thing I do to it each year is clip off the old, dead flowers and neaten it up a bit at the end of the growing season. I can't remember now, but I may have sprinkled a little 13-13-13 fertilizer around it when I fertilized my Leyland Cypress trees this spring. I think I did. Apparently, it enjoyed that little boost.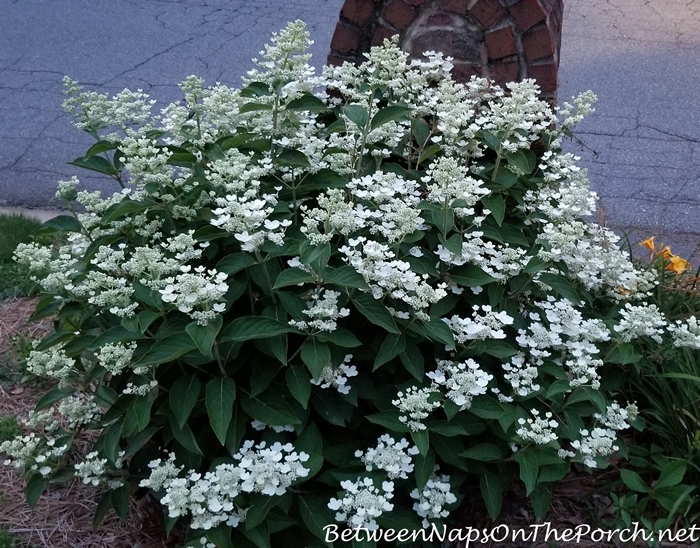 See you tomorrow for Tablescape Thursday!
Update: I just saw the funniest thing…the school bus that picks up the elementary kids in my neighborhood just came down the street honking up a storm. She passed all the parents waiting on the left side of the street since she had "deliveries" further down the street.
She came back up the street a few minutes later, still honking away. As the children got off the bus, the parents were waiting with buckets of water and spray guns. lol They started spraying all the kids down.
What a hoot! Today must be the last day of school for my county. What a fun bus driver! I think she's pretty happy about it being the last day of school, too. 🙂
*If a post is sponsored or a product was provided at no charge, it will be stated in post. Some links may be affiliate links and as an Amazon Associate, I may earn from qualifying purchases. *