Barbara Ohrbach books are always a joy to read, including the one I'm sharing today. I purchased this book and another of Barbara's books about Italy, a few months before leaving to visit the area. If all goes as planned, I should be walking the streets of Tuscany as you read this. Keep me in your thoughts, dear Friend, as I will you! 🙂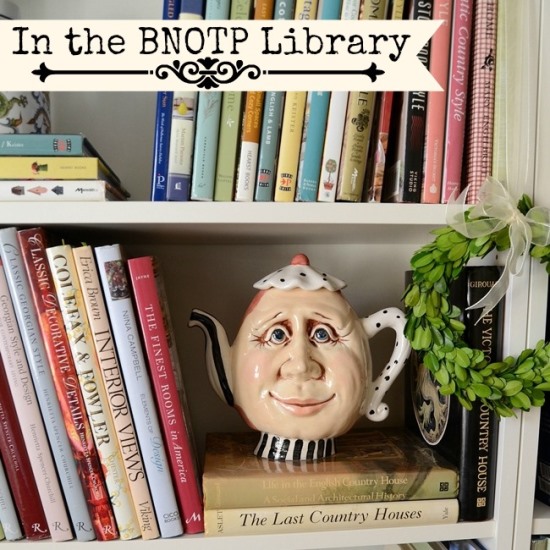 In the BNOTP Library: Dreaming of Tuscany: Where to Find the Best There Is Perfect Hilltowns; Splendid Palazzos; Rustic Farmhouses; Glorious Gardens; Authentic Cuisine; Great Wines, Intriguing Shops
Author: Barbara Milo Ohrbach
3 Things I Like About This Book:
I've always loved Barbara Ohrback's books and never hesitate to order one because they never disappoint. Barbara always puts so much thought and work into her books and it shows from the moment you open them. Dreaming of Tuscany is for anyone interested in the decor, food, customs and beauty of the Tuscany area. Inside you'll find beautiful homes and interiors, gorgeous gardens, lots of information and photos about the lifestyle of those who live in Tuscany and plenty of information about the food in that area, as well as recipes to try.
This is not just a "picture" book, there's tons of information about the Tuscany area, places to go when visiting, even addresses and phone numbers. This is a great resource for anyone wanting to travel to this area of Italy. I'll be going as part of a tour where most of our meals are provided, but I'll have some meals I'll be purchasing on my own. I hope to eat where the locals eat because that's where you normally find the best food for the best price. So I'm taking note of some of the restaurants recommended in the chapter titled, "Taste of Tuscany."
One section details the various antique fairs in the area and which weekends they are open while another section shares places to find hand-woven linens. This book really gives you a feel for the Tuscany area and what to expect when visiting there. If you can't go in person, this would be a lovely way to travel there virtually.
You can read more about this book and preview it at Amazon, where I normally buy my books here: Dreaming of Tuscany
Pssst: If you would like to be notified of new "In The BNOTP Library" posts, subscribe to have updates delivered to your Inbox HERE or via the gray subscribe box at the end of this post.
You'll find previously featured books from the BNTOP library here: In The BNOTP Library or just click on the collage below.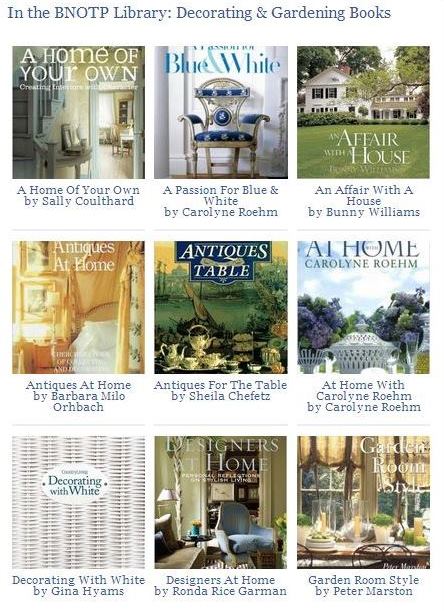 *If a post is sponsored or a product was provided at no charge, it will be stated in post. Some links may be affiliate links and as an Amazon Associate, I may earn from qualifying purchases. *