Welcome to the 606th Metamorphosis Monday!
I definitely had a case of sticker shock when I saw the bill for my new screened doors. Maybe I should call it invoice shock instead of sticker shock. In any case, it took my breath away! lol
A few months ago I shared the damage that was done to the doors on my screened porch last winter when some very bad mice (or was it rats?) decided to take up residence in the grill on one of my decks.
To reach the grill, they chewed through both of the inexpensive wood doors on the porch. They chewed through the door that goes from the porch to the deck with stairs that leads down to the yard. Once on the porch, they chewed through the other door that leads out to the deck with the grill. I've since given the grill away to a friend since I so rarely used it. With the grill temptation gone, I'm hoping I don't have that issue ever again.
You may remember that I ordered two new screened doors from a company in Maine called the Wooden Screened Door Company. They handmake all their doors from scratch and they are stunning!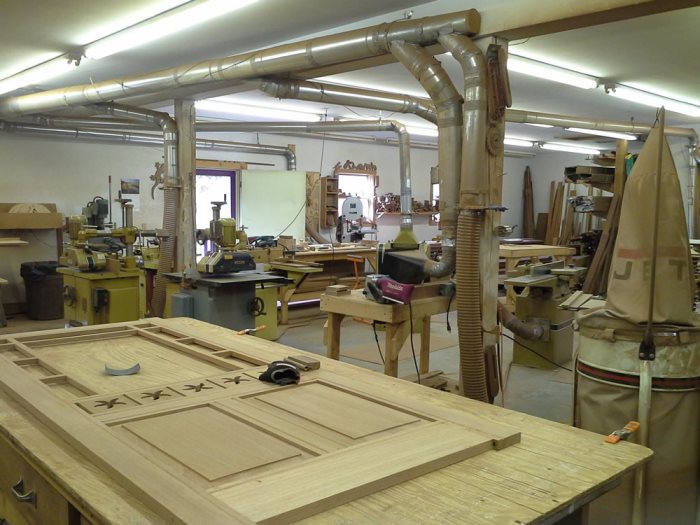 Many of their designs are nautical or hunting/fishing/camping motifs. I LOVE them all!
After agonizing over the door design and the motif I wanted for the door, I went with the door layout/design you see below, only I didn't go with the kitty motif.
I love cats so much, but I was afraid if I went with the kitty design, it would be a constant reminder of sweet Max. I still miss him so much!
It still hurts just to see photos of him so I didn't want a constant reminder each time I was on the porch, one of his favorite spots to nap and birdwatch.
What motifs did I choose? I went with a dragonfly for one door…
…and this whimsical moon with stars for the other one. Porches are wonderful places to enjoy moonlit evenings and for stargazing.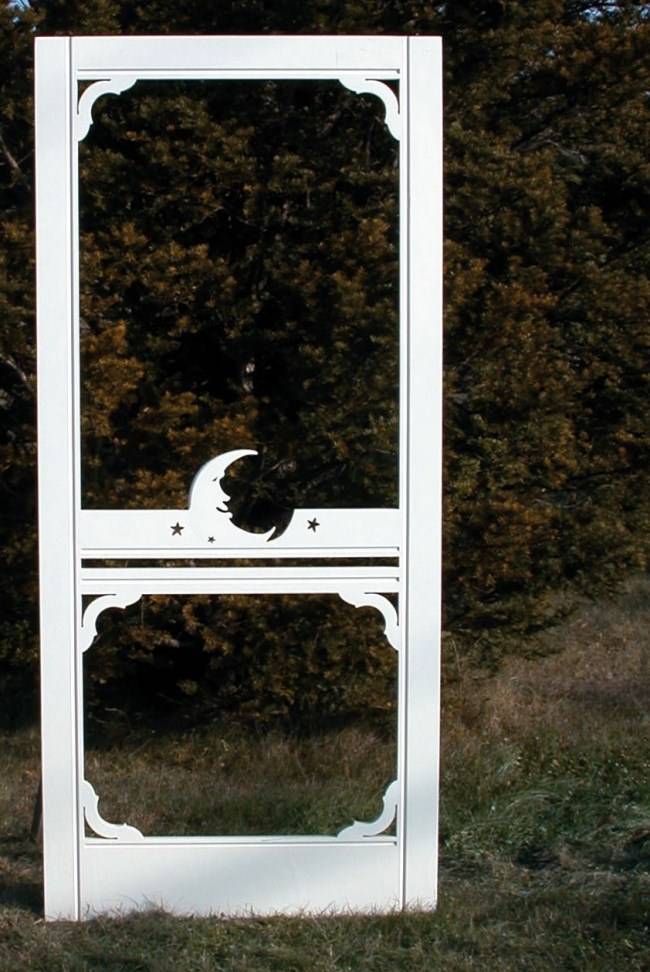 I received an email last Friday that my doors were ready and would be shipping out that same day, arriving this week. Yikes! I didn't want my house sitter to have to deal with trying to get those inside the house so I immediately called and asked if the delivery could be postponed.
I have to say, I gasped when I saw the final cost for the doors. I knew the cost of the doors themselves and had a general idea what the hardware and shipping cost would be, but I hadn't realized there was also a crating cost in addition to the shipping cost. I hadn't realized they were coming with pneumatic closures. The total was definitely a surprise. It's really my fault that I didn't ask for a full invoice in advance.
Here's the invoice in case you would like to see the exact cost for two custom, handmade screened doors, the solid brass hardware that will be used to hang them-including the knobs, the fee to prime them, and the crating/shipping costs. (Update: Just noticed the invoice is dated for when I first ordered them, but they never emailed that over to me back then. I don't think the owner realized it was never emailed because he mentioned something about it during our recent conversation.)
If you only have one screen door on your porch or home, your cost would be about half this, even less if you live in Maine and can pick your door up in person. The cost included pneumatic door closures. I've never used those on my screened doors in the past because I hate fighting a screened door when I'm trying to carrying something inside or out. Not sure if I'll have those installed.
Anytime I make a sizable purchase for my home, I find myself mentally categorizing it into one of two categories: Category A: Stays with the house when I move (so the next homeowner benefits in the long term) OR Category B: Goes with me when I downsize/move one day, so I get to enjoy it forever.
I didn't use to do this when I first moved into my home 30 years ago, categorize upgrades into "Enjoy forever vs Stays with the house," but now that I'm older and unsure when I'll someday move, I find myself more aware of upgrade/renovation costs and if they add value to my home that can hopefully be recouped in the future. Of course, bathrooms and kitchens are where you usually see your biggest return on renovation dollars.
Unfortunately, the new doors fall into Category A. I'm sure the next owners of my home will love them, but I know I won't be able to increase the asking price of my home by $2,000 when I go to sell one day.
Do I regret purchasing these doors and not going with cheaper, poorly-made doors from the big hardware stores, doors that usually go for around $300 each, including installation? If these doors last forever and I never have to replace them again, the cost will definitely have been worth it. I know I'll enjoy them every day I see them here on the porch.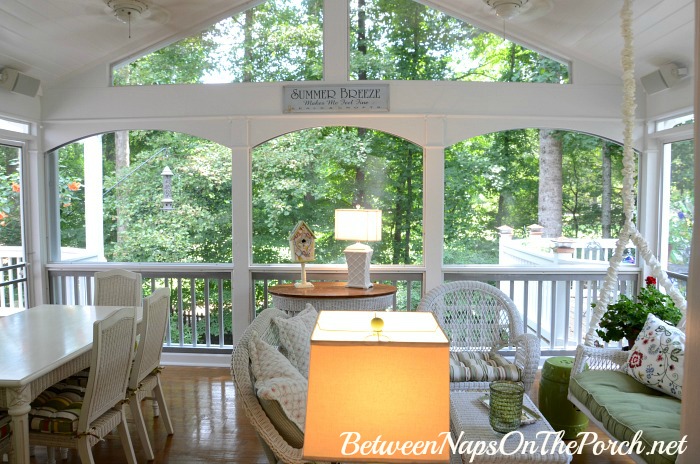 I'll let you know when the doors arrive. I still have the installation cost to go because I need to find someone I trust to install them. They are already primed and will get painted when the front porch gets painted this fall.
Looking forward to all the wonderful Before and Afters linked for this week's Met Monday!
Pssst: Did you know Between Naps On The Porch is on Instagram? You'll find me on Instagram here: Between Naps On The Porch.
Like to know when a new blog post is up and available to read? Subscribe for email updates, it's free and your email will never be shared.
Subscribe for free post updates via email here: Subscribe.
Metamorphosis Monday
Metamorphosis Monday is a party that's all about Before and Afters. Please link up your Before and After projects like DIY projects, room makeovers, craft projects even recipes. Any Before and After is great! Please do not link up Table Settings, save those for our Tablescape Thursday party on Thursday.
If you are participating in Met Monday, please link up using the "permalink" to your MM post and not your general blog address. To get your permalink, click on your post name, then just copy and paste the address that shows up in the address bar at the top of your blog, into the "url" box for InLinkz when prompted.
In order to link up, you'll need to include a link in your MM post back to the party so the other participants will have an opportunity to receive visits from your wonderful blog readers.
Update: Please do not link up table settings/tablescapes for Metamorphosis Monday. Please save those for our Tablescape Thursday party on Thursdays. Recipes are fine because that's definitely a "Before and After" but please save your beautiful table settings for Tablescape Thursday. Pretty vignettes (transformations) you've created on atop a chest or somewhere in your home are great for our Before and After party, but let's save the actual table settings for Tablescape Thursday.

This party has ended, click button below for the links to all who participated.
*If a post is sponsored or a product was provided at no charge, it will be stated in post. Some links may be affiliate links and as an Amazon Associate, I may earn from qualifying purchases. *