Christmas is just four days away. If you're still struggling to find the right gift for someone on your list, here are a few suggestions ranging in cost. All these products are from stores that state they can still ship in time for Christmas, although some items may not include free shipping.
I've also included some great stocking stuffer ideas. Merry Christmas and Happy Shopping!
I love a cashmere throw and these are currently on sale. Plus, you can get an extra 15% off with the code, SAVEMORE at checkout.
I love both of these tartans, so hard to choose which to go with. There are so many different styles and color. You'll find all the throws that are currently on sale (including these two tartan throws) here: Throws On Sale.
These winter gloves would make a great stocking stuffer. They are designed where you can still use a phone, iPad or touch-device while wearing them. I gave a pair to my son last year and he's still using them. I bought a new pair this year so he'd have more than just one pair. He loves to wear them while he's grilling during the winter so he can use his phone when needed. You'll find them here: Winter Gloves

Just purchased two sets of these socks for my son in two different color patterns. They come in a lot of different colors. You'll find them all here: Socks
I shared this mini desktop vacuum a while back in a favorites post. It's awesome for cleaning off your desktop, keyboard or mouse pad. I use it a lot for my mousepad since I use a laser mouse. It would also make a great stocking stuffer. You'll find it available here: Mini Desktop Vacuum
Two more great stocking stuffers: Cutemol is awesome for anyone who suffers with cracked fingers or super dry skin during the winter. I use year-round. You'll find it here: Cutemol.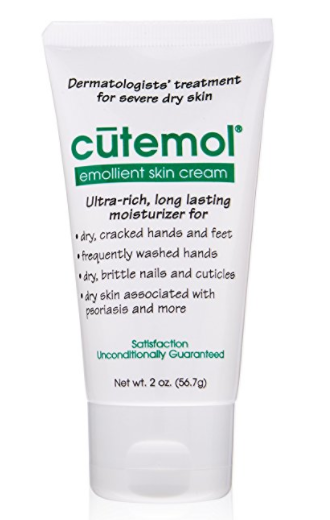 I bought a pair of these Bear Oven Mitts thinking my grandsons would find them funny when they were here for Thanksgiving. Now they are almost all I use for taking hot pans from the oven. They aren't huge like so many oven mitts are so they fit my hands well. They would be great as an extra gift or stocking stuffer. You'll find them here: Bear Claw Mitts.
Another great stocking stuff…these Merino wool socks. Sooo warm and sooo soft! I love them and have been living them in them the last few weeks! You'll find them available here: Merino Wool Socks. Don't forget to click on the 5% off coupon box to get that additional discount.
Love to cook? This Wusthof Classic Knife Set is currently on sale half off here: Wusthof Knife Set. That's a great price for knives you'll use and have the rest of your life. Periodically my local Williams Sonoma offers free sharpening for Wusthof knives. Love that! The code ship4free at checkout should give free shipping.
I don't think this is on sale, but I do love the look of this Limited Edition Kitchenaid Mixer with the hobnail bowl. Sooo pretty! You'll find it available here: Limited Edition Kitchenaid Mixer. I think the code: Ship4free at checkout will include free shipping.
Here's an inexpensive gift/stocking stuffer for the little ones. I bought two of these for my grandsons to go along with their other gifts. You'll find them available in themes that will appeal to both boys and girls here: Mess-Free Coloring.
Here are some other great gift ideas for children. I've given several of these to my grandsons in the past. Click any photo to read about or access that item for more information.
I'll continue to add to this list this evening if I find some other deals I think are worth mentioning! Please share any amazing deals you've found in the comments and I'll add them to this post.
Happy last-minute shopping!
*If a post is sponsored or a product was provided at no charge, it will be stated in post. Some links may be affiliate links and as an Amazon Associate, I may earn from qualifying purchases. *