I love this time of year when all the end-of-season sales are in full swing while the autumn sales are just kicking off! The end of summer sales are the best right now so this is my favorite time to pick up some great deals for next year. Or, if you live in the south as I do, you can still wear them for another couple of months!
I just ordered these earrings. They are normally 29.50 and I got them for $6 with free shipping! Whoo Hoo! That's my kind of sale! If you love them too, you'll find them on sale here: Earrings. (Note: The sale appears once they are in the cart.)
Here's a quick rundown of other items I'm eyeing that are currently on sale. I love, love, love this paisley shirt. It's new for fall so it's currently 25% off here: Beautiful Paisley Shirt.
This sweater comes in a bunch of colors and all are on sale, but the pink and soft-gray are both 70% off. Both are great colors for all year around. You'll find it on sale here: Pink Sweater.
Here's the beautiful gray, I love it! Again, it's on sale 70% off here: Soft Gray Sweater.
I am seriously eyeing this elegant duster. It looks like something an elegant Ralph Lauren model would be wearing. 🙂 Beautiful and has that elegant sophisticated look that I always wish I could pull off. lol Maybe the sweater would help! 🙂 You'll find it 70% here: Beautiful Shawl-Collar Duster. Update: I ordered the duster, just couldn't resist…so pretty!
I'm a sweater girl, live in them all winter long. I love the look of this and it's a nice blend of mostly cotton with a small amount of wool. I love sweaters with a touch of wool, gives them a nice weight/heft. This one is on sale here in quite a few colors: Cotton and Wool Sweater.
If you would like to pick up some sandals for next summer at an awesome deal, these are on sale 70% off.
They also have them in white at 25% off. You'll find both sandals on sale here: White Sandals.
Here's another really cute style that's on sale, although they only 2 sizes left in the white. One is my size so super tempting! Again, the 70% off appears once it's in the basket/cart. You'll find these on sale here: Sandals.
This adorable fern summer shirt is on sale 70% off making it just $12! You'll find it here: Aqua Fern Shirt.
I love this green top, it's my favorite color of green! It's currently 70% off here: Green Cotton Top.
If you are in need of a new winter jacket, I think this one is really pretty. I like how the quilting isn't super puffy, so doesn't add pounds like some quilted jackets do. The bright pink is already sold out, but there are still three colors left.
The navy is really pretty, too. You'll find this jacket currently 25% off here: Quilted Jacket.
This field jacket is 70% off and is still available in several colors. I love the green! It's on sale here: Field Jacket.
Another quilted coat, this one is full length for extra warmth. Again, I love that's it's not huge big quilts that make you feel like Michelin Man. It's on sale 25% off here: Quilted Coat.
I love corduroy for winter, just love the feel of it! I'm going to order a pair of these in the gold color, wouldn't they be beautifully paired with the bicolor duster I shared earlier in this post?! These are currently on sale for autumn here: Corduroy Straight-Leg Pants with Stretch. Update: I ordered these in the brown and the ivory jeggings below.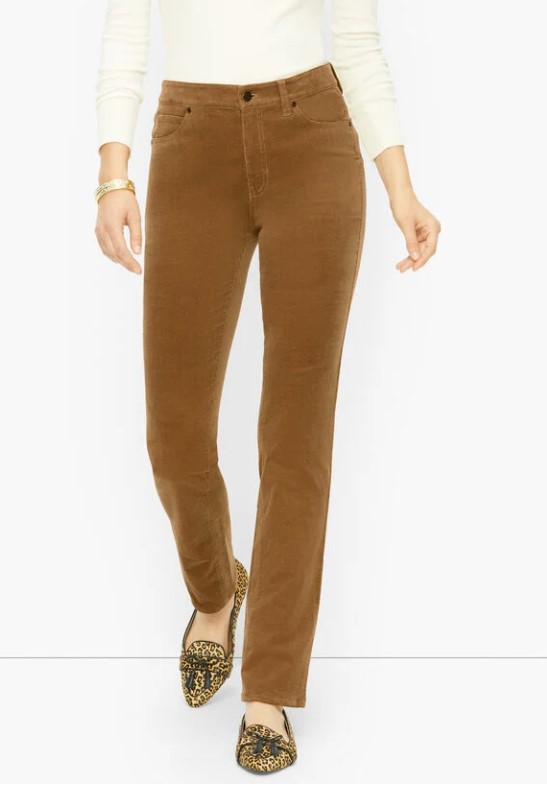 If you prefer jeggings, they have those for winter, too. I think I need a pair. You'll find these on sale in many colors including the ivory below here: Winter White Cords.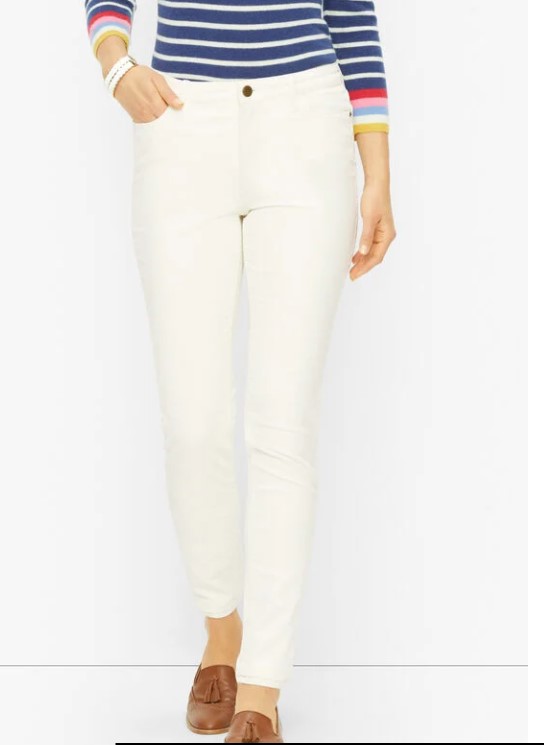 Need winter boots? This is my favorite heel height for boots, soooo comfortable! These are currently on sale here: Leather Boots in Black or Brown.
You can see everything that's included in 70% off sale here: 70% End of Season Sale.
Happy End-of-Summer and Fall/Autumn shopping!
*If a post is sponsored or a product was provided at no charge, it will be stated in post. Some links may be affiliate links and as an Amazon Associate, I may earn from qualifying purchases. *