It's time to share a few of my favorites from the month of October.
Toiletry Travel Bag
Last time I was in Ohio visiting family, I ordered this travel toiletry bag and immediately switched all my stuff into it during that trip. I was tired of having to search in multi bags and pockets in my suitcase to find the item I needed. I LOVE this bag and will never travel without it again!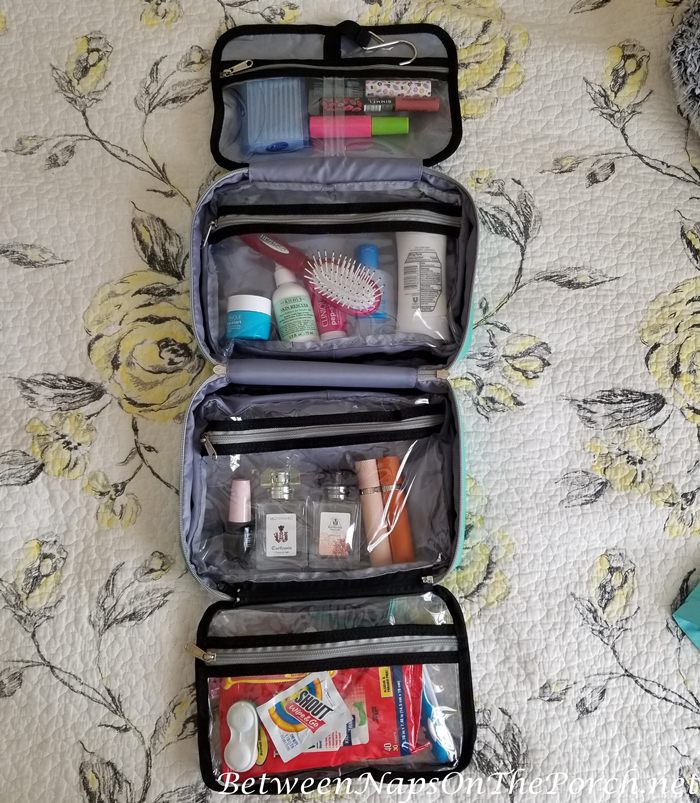 Everything I need from makeup to medicine to miscellaneous toiletries is stored in one place and neatly organized into different pockets. For this trip I placed all the over the counter meds I like to take when I travel in one pocket, my daily wear makeup items in another pocket and I'm using the other two pockets to hold miscellaneous items I like having on hand when I travel. I love it and highly recommend it for your travels! You'll find it available here: Toiletry Travel Bag
Puzzle Board
Of course, I had to mention this beautiful puzzle board I purchased toward the end of October. Such a back saver and makes puzzling a lot more fun! You can read more about it in this post: Cozy Winter Updates That Would Also Make Great Christmas Gifts.
You'll find this puzzle board available here: Puzzle Board
Thermal Underwear
While I've been here in Ohio, the weather turned really cold! I didn't bring any thermals with me so I decided to order some. I really wanted them to wear under my clothes for Trick or Treating since I knew it was predicted to be very cold. It was! First time I've ever Trick or Treated with snow falling! I didn't care for that at the time but looking back now, it was kinda magical. What a night!
Anyway, leading up to Halloween, I ordered several sets of thermals and kept having to return them. The first two sets I ordered, the pants didn't fit properly. They were way too short from the waistband to the crotch. What do you call that…the rise? When I tried the pants on, they would dip down in the back. I can't imagine how they would have functioned if I had actually bent over in them, the cut was just so bad. They must be designing them for people who have no booty! lol
I was so glad when these arrived and they fit! They came up to my waistline as they should and had plenty of space in back for the tush area. I ordered them in the medium size because I didn't want the waist to be too tight. I'm very pleased with how these fit and you'll find them available here: Thermal Underwear
Buffalo Plaid Napkins
Remember the buffalo plaid napkins I ordered last month in Halloween colors? I was so impressed with those, I ordered them in three more colors.
I ordered them in white and tan which will go with so many table settings.
I also ordered them in red, white and blue which will be great for patriotic table settings. I'm eyeing the red and green for a Christmas table. You can't beat the price! They are only around $20 for a dozen all-cotton napkins.
If you need some cute buffalo plaid napkins for layering in your holiday tables, you'll find these here: Buffalo Plaid Napkins
A New Faucet for the Kitchen
My son and daughter-in-law just changed their kitchen faucet out for this high-tech Delta faucet and we are all loving it! When your hands are yucky, you just touch it with the back of your hand or arm anyplace on the neck, handle or base and it comes on. I especially love the little light at the bottom that glows blue when the water coming out is cold, purplish if the water is warm and red if it's hot. So before you ever put your hand under the water, you know what to expect.
The pull-down sprayer is magnetic so it re-docks easily, never hanging down loose. We are all enjoying it so it had to make my list of favorites for October. You'll find it available here: Delta Faucet
Lip Protection for Winter
I started using this Aquaphor lip balm as soon as the weather turned cold. So far, my lips have stayed chap-free. I try to remember to apply it right before bed each night, as well. I always find I need something for my lips, especially with the heat running in the house so much. You'll find it available here: Aquaphor
My daughter-in-law and I used Cutemol religiously throughout the year, but we step it up when the cold weather hits. It's the only way we've found to avoid getting painful, split fingertips in the wintertime. It's great for that! Would not be without it, especially this time of year. It will also transform your feet! I love it! You'll find it available here: Cutemol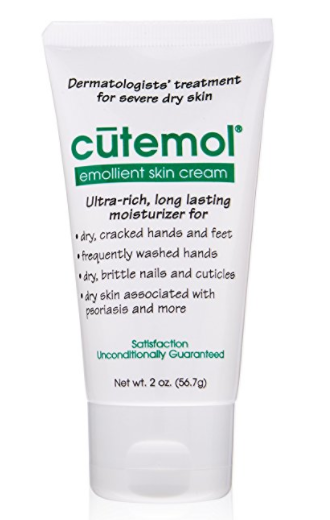 Woodland Flannel Sheets for Fall and Winter
Before I left home for my trip to Ohio, I was really enjoying my new flannel sheets! (Tartan bedding is currently on sale here: Tartan Bedding.)
These are perfect for fall and winter and you'll find them available here: Flannel Sheets.
Shearling-lined Winter Boots
Since it has turned so cold, and especially on the rainy days, I've been living in these shearling-lined boots. They aren't cheap but I feel they are worth every penny. They are handmade right here in America, amazing quality and will pretty much last a lifetime. You'll find them available here: Women's Boots.
Hope you enjoyed this overview of some of my October favorites! See you tomorrow for Tablescape Thursday!
*If a post is sponsored or a product was provided at no charge, it will be stated in post. Some links may be affiliate links and as an Amazon Associate, I may earn from qualifying purchases. *