With all the busyness of the holidays, I never got around to sharing some of my favorites for the months of November and December…and here we are in the last week of January! Below you'll find just a few of my favorites, hope you find this helpful!
A few months back I purchased a sampler Discovery Set of Frederic Malle Perfumes, mainly because the set included two perfumes I've heard reviewers rave about online. The two I most wanted to try were Portrait of a Lady and Carnal Flower. The Sampler Set is available here for just $35 which I thought was pretty reasonable since there are 6 perfumes included in the set: Frederic Malle Discovery Set.
I like a lot of the perfumes in this set but my favorite is, Portrait of a Lady, so much so I think I'm going to purchase a full-size bottle at some point. The top notes are Rose, Clove, Raspberry, Black Currant, and Cinnamon. Middle notes are Patchouli, Incense, and Sandalwood and the base notes are Musk, Benzoin, and Amber. It's different from anything else that I have and I really do like it. You'll find it available here: Portrait of a Lady Perfume.
I'm always raving about this miracle lotion, Cutemol, and how it saves my fingertips from cracking during the wintertime. I love what it does for my feet/heels, too–turns them into babies feet! (It's available here: Cutemol.)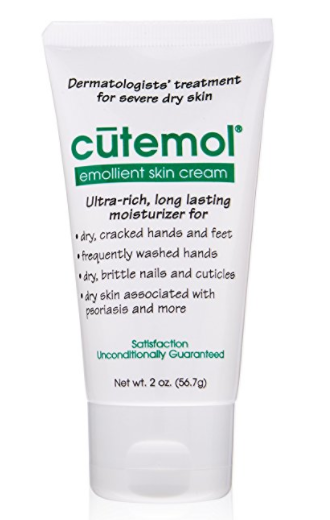 When I was visiting with family during the holidays, I had forgotten to bring body lotion with me. My skin is so itchy in the winter unless I slather on the lotion. Curel Itch Defense has great reviews so I decided to give it a try. It's awesome! I put it on all over my body as soon as I get out of the shower and it definitely calms the itching.
So I recommend Cutemol for feet and hands and the Curel Itch Defense is great for all over. You'll find it available here: Curel Itch Defense.
I just tried these velvet clips for the first time in December and they work great! They are designed to keep clothes that have a tendency to slide off a hanger, on the hanger where they belong. I have a few tops/dresses that want to slide off and these do the trick without hurting the clothes. You'll find them available here: Velvet Clips.
I can't do this post without mentioning the tissue holders I purchased this past fall season. I have various styles all over my home now and they give me a little moment of happiness each time I see and use them. I love them so much, definitely a favorite buy for the month of December. You'll find this one here: Birdie Tissue Holder. (Pssst: It's much prettier in person than in my photos.)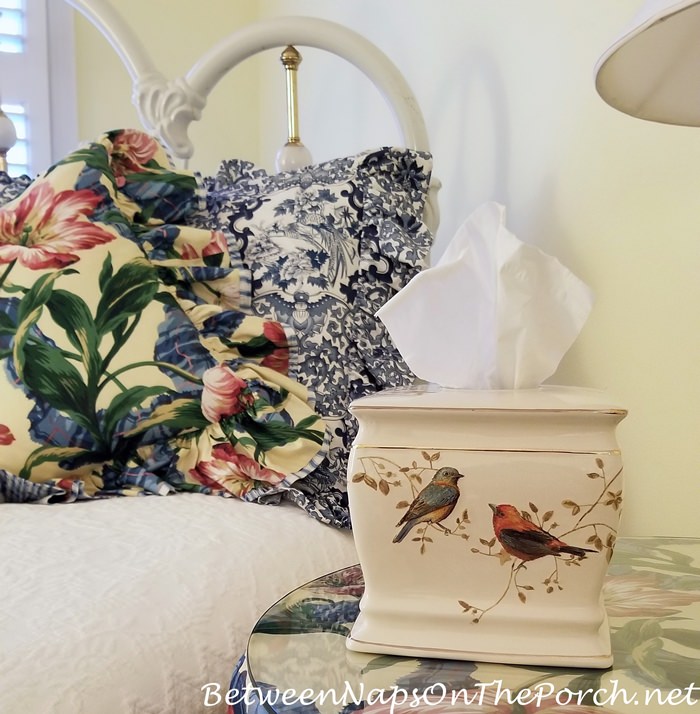 I have this one in both my upstairs family room and a bathroom. Love it! It's available here: Rattan Tissue Holder.
And I'm crazy about the beautiful walnut tissue holder I ordered for my downstairs living room. It's available here: Beautiful Walnut Tissue Holder.
Had to include these Cornhole boards I bought just before my son, daughter-in-law, and grandsons visited for Thanksgiving.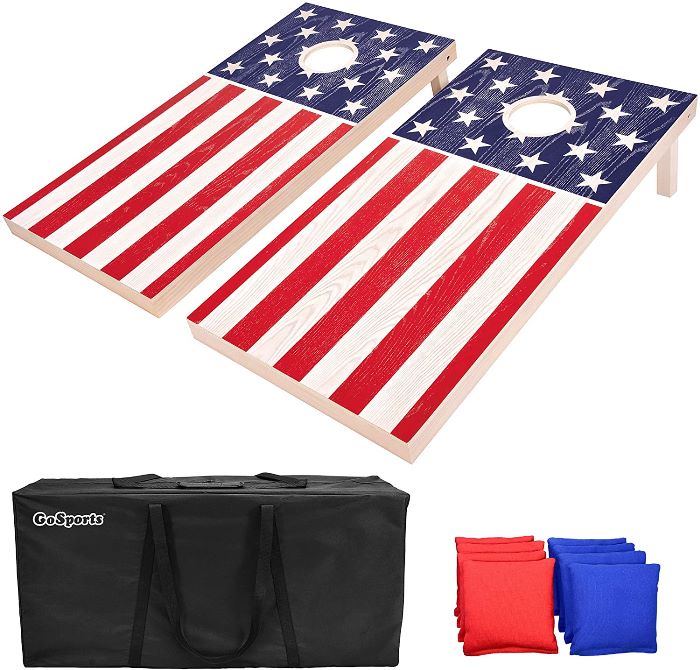 They enjoyed playing multiple games of Cornhole and I'm glad I'll have them for future visits. You'll find these here: Cornhole Set.
My SUV is quite old…it's a 2007 so almost 14-years-old now! I'm thinking of replacing it this year, especially since its hybrid battery days are numbered.
Unfortunately, since my car is so old, it doesn't work with a Bluetooth phone, so I have to carry a Bluetooth speaker with me in order to listen to a book on Audible when running errands or on long trips. I love my little Bluetooth speakers but they can be hard to hear at times, especially if I'm on the interstate.
I discovered this Bluetooth speaker below a few months back and I really like it. It hooks onto my visor and when left on, it will automatically pair with my phone when I get in the car. If I don't leave it on, it's just a flip of the switch to turn it back on and it pairs again automatically. It was such a blessing on my trip to and from Ohio!
Because it fits over my visor and is near my head, I have no trouble hearing it. If you have an older car or a car that doesn't sync to your phone, definitely recommend this cool device. You can even use it to talk on your phone when a call comes in. You'll find it available here: Bluetooth Speaker.
I've really been working on a lot of puzzles since I returned home in early January. Before I left for Ohio, this was one of the puzzles I completed–I snapped a photo before removing it from my puzzle board. It's a painting hanging in a beautiful library and the painting depicts many of the animals you would spot while on safari in Africa. It reminds me of my trip in 2015 to Kenya.
Apparently, the owner of the painting has just brought the painting home from the art gallery where he purchased it, and the animals are all very curious about their new home–so curious they have decided to leave the painting to check it out for themselves! lol
The puzzle is designed with sort of a 3-D appearance–notice how a bird appears to be flying right out of the painting at the left top corner. A lion, along with her cub, is hanging out across the lower part of the frame. The cheetahs have already exited the painting and are happily lounging on the beautiful red sofa in this lovely library. Looks like three birds have joined them. Ha!
I love the whimsy of this puzzle sooo much! It was a fun one to do! If you love puzzles, you'll find this one here: African Savannah.
I think I'm going to order this one next. I love the water (and the ducks!) spilling out of the pond onto the table! 🙂 You'll find this one here: English Cottage with Pond and Wildlife.
Have a great weekend! See you on Monday for Metamorphosis Monday!
*If a post is sponsored or a product was provided at no charge, it will be stated in post. Some links may be affiliate links and as an Amazon Associate, I may earn from qualifying purchases. *