Yesterday was flag day and that started me thinking about another patriotic holiday just a couple weeks away. Last year I created this table setting for the 4th of July.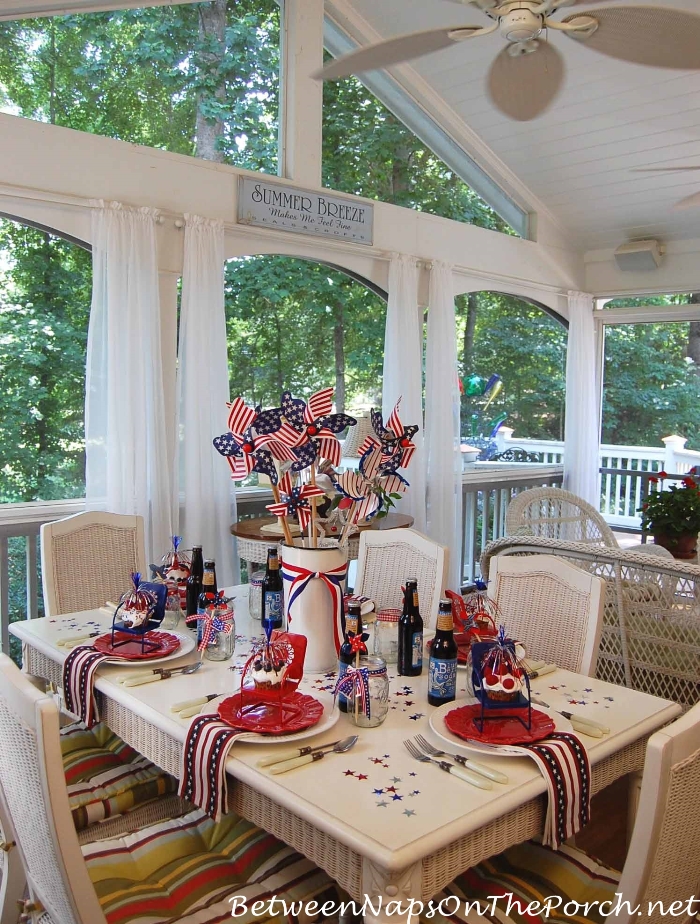 The centerpiece was so much fun to make. I never got around to sharing just how I made it last year.
If you're looking for a festive, easy-to-make centerpiece or table decoration for an upcoming Independence Day celebration, you'll love this one!
For this centerpiece you'll need a handful of pinwheels of varying sizes. I found these in Hobby Lobby, if I'm remembering correctly. This is the perfect time of the year to shop for them…they should be readily available in most craft stores right now. Check the dollars stores and large discounts stores, too. You'll also need some red, white and blue ribbon. I used 1.5 inch wide grosgrain ribbon, also from Hobby Lobby.
You'll need a tall container, preferably white. A white container provides a nice contrast with the bright colors of the pinwheels and ribbon.
I found this metal one in Marshalls several years ago. It's 12 1/2 inches tall and has a 6 inch opening.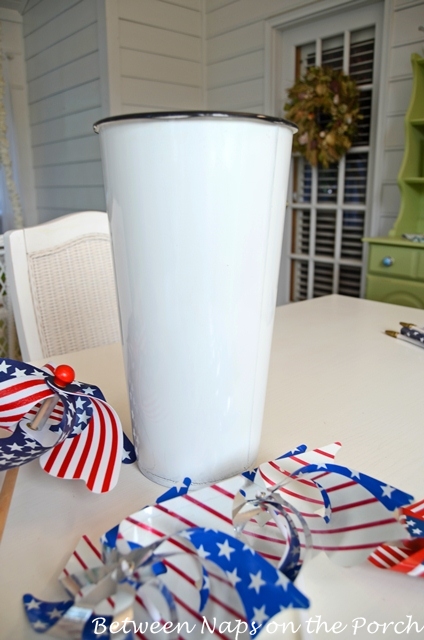 You'll also need a small amount of kitty litter. You could probably use sand but I think litter works best.
Start by pouring in enough litter to fill the container about two-thirds full.
Next, insert the largest of the pinwheels. I always like using odd numbers in arrangements and find that normally works well, so I began with three of the large pinwheels.
Next, I added in some of the medium and short pinwheels, just interspersing them here and there inside the container. I used one silver star as a single accent in the arrangement. The kitty litter really works great for keeping the pinwheels nicely in place.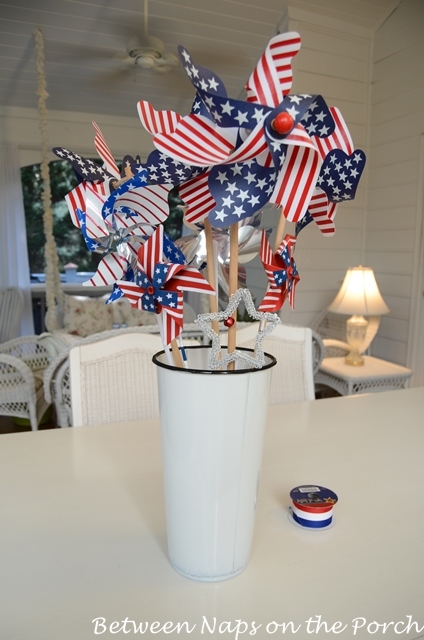 As a final touch, I tied a piece of the red, white and blue grosgrain ribbon around the top of the container. You could use burlap ribbon or anything that strikes your fancy.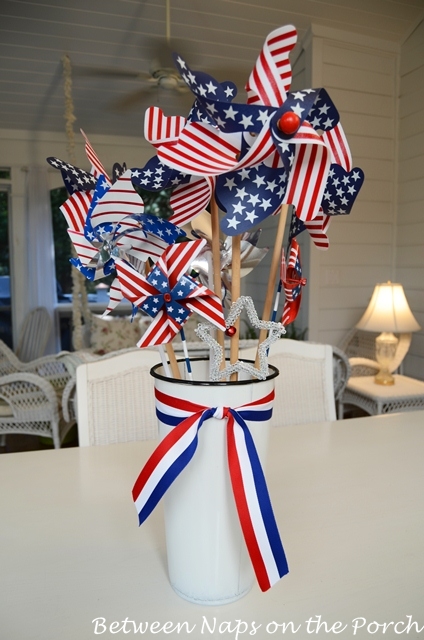 Here's how the arrangement looked in this 4th of July tablescape.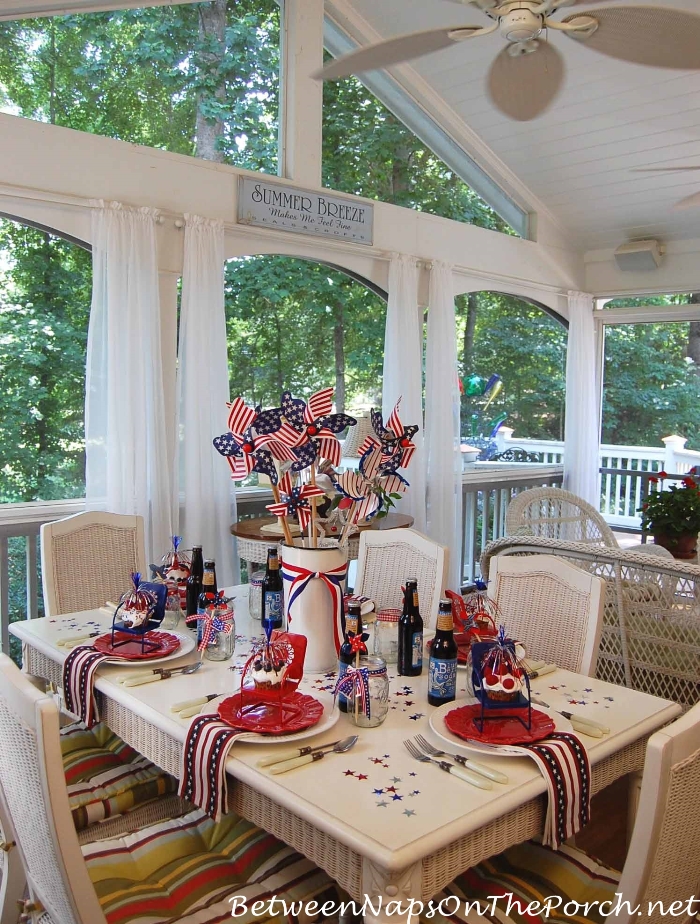 For an even fuller arrangement, consider tucking in a few good size flags.
These can be found just about everywhere this time of year, including dollar stores, hardware stores, large discount stores and craft stores.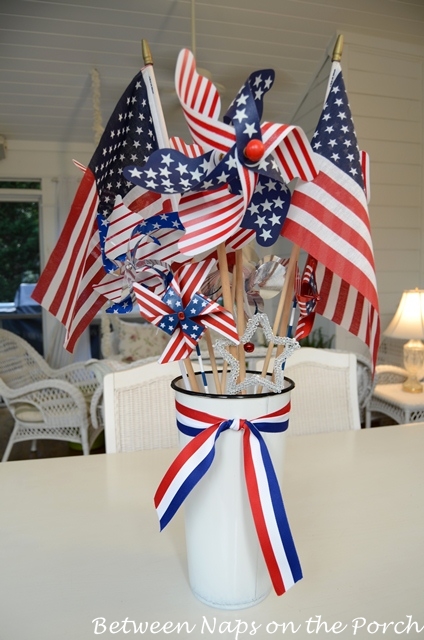 I used the fuller arrangement with the flags for this table setting in a makeover of the porch for a 4th of July party last summer.
Have fun making your own Independence Day centerpiece. I think this year when I make it, I may tuck some really tall fireworks into the mix…perhaps with some streamers or ribbon attached. Ummm, now where can I find those?
Stay tuned, I think I feel a new 4th of July table setting coming this way soon. 😉
*If a post is sponsored or a product was provided at no charge, it will be stated in post. Some links may be affiliate links and as an Amazon Associate, I may earn from qualifying purchases. *