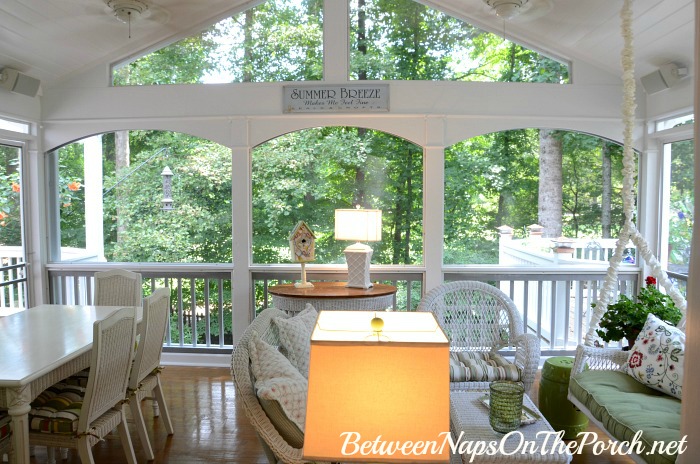 1. Spring
2. Summer
3. Fall
4. Winter (depending on where you live)
5. Shade
6. No mosquitoes
7. No flies
8. No bugs. Period
9. Your dog will thank you
10. Your cat will thank you
11. Ceiling fans swirling overhead
12. Soft music + breezes and birdsong = heaven
13. Rainstorms
14. Sweet tea tastes better on a porch
15. Coffee tastes better on a porch
16. Wine tastes better on a porch
17. Hot chocolate tastes better on a porch
18. Everything tastes better on a porch
19. Sunshine
20. Porch Swing
21. Bird watching
22. Stargazing
23. Froggie serenades
24. Cricket serenades
25. You will love it
26. Friends will love it
27. Family will love it
28. Neighbors will love it
29. Future buyers will love it
30. Flowers will love it.
31. Fun to decorate
32. Wicker furniture
33. Naps
34. Moonlight
35. Romantic dinners
36. Porch parties
37. Every day feels like a party
38. A retreat
39. Garden views
40. Lamplight in the evening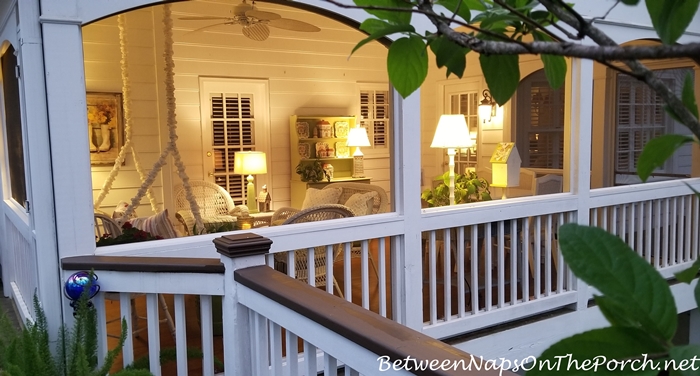 41. Reading outdoors to the sound of nature, minus the bugs
42. Childhood memories of when you played on a porch
43. Tradition-nostalgia
44. An escape when the A/C is on the blink
45. Blood-pressure reducer
46. Stress reducer
47. A place to think, to get away
48. No TV
49. No phone
50. A mini-vacation with a 5-second commute. Every day.
51. It's been on your wish list for years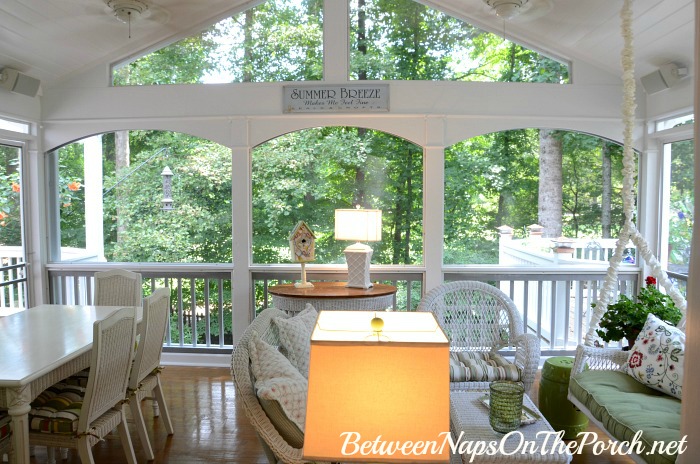 Thinking of adding on a screened-in porch to your home? In the posts below I share all the things I learned while adding a screened porch and a front porch to my home 10 years ago.
Screened Porches: How Much Do They Cost to Build?
9 Great Features for Your Screened Porch
How Much Does It Cost to Build a Front Porch?
*If a post is sponsored or a product was provided at no charge, it will be stated in post. Some links may be affiliate links and as an Amazon Associate, I may earn from qualifying purchases. *