Finally, the power is back on. You know, it's amazing how fast our brains adapt to a new situation. I was working on a puzzle and listening to a book on Audible when a loud snap sound happened from the direction of my computer and the lights came on. It felt so weird to have electricity at my fingertips again, to be able to just flip a switch and have light in a room! lol I know that sounds weird but it was kind of like everything was all new again as I walked through my home seeing the rooms enveloped in light!
The Bad News
Though every single thing that was plugged into my high-joule Belkin surge protector is working perfectly fine, and the surge protector shows it's still operational and "protecting" the items plugged into it, my CPU will not power up. Because of the pandemic, the computer store that built my computer (Vision Computers) isn't open so I'll have to wait until Monday to take it to them. Hopefully, they can get it working again. It's so strange that everything else (monitors, speakers, printer, etc…) are just fine and it's only the CPU that seems to have been affected by the outage.
Two Items That Saved the Day
Throughout this entire power outage debacle, there were two items that really saved the day and for which I am so grateful: 1. Battery-Operated Lanterns and 2. Blackout Buddies.
I purchased these lanterns a few years back and they are awesome! They will literally light up an entire room! I have several stashed all over the house but last night I went online and ordered another set of 4 so I'd have a few extras. Here's where I purchased mine: Lanterns for When the Lights Go Out.
I use them all over my home where I need extra light throughout the year–like in closets, pantries, and under-eve storage. I also keep one in my kitchen to use when I need a little help seeing way far back inside one of the lower cabinets. They are inexpensive and perfect for outages. I gave my son and daughter-in-law a set back when I first purchased mine and my daughter-in-law texted me raving about how awesome they were when they experienced a power outage later that year.
The other lifesaver throughout this 36-hour blackout were these guys. I was so shocked to find that almost every single one of these plugin lights stayed lit the entire 36 hours! I had no idea they would last that long. I figured they were good for just a few hours when the lights go out, but amazingly they lasted the entire outage!
I have one in every single room of my home except my downstairs living room and the guest room, so last night I ordered two more so I would have them in every room. Here's where I always order them: Blackout Buddy.
They are a blessing because when the power goes out, they automatically come on. They offered enough light that I could easily walk from room to room throughout my home to find the lanterns I had stored in various places around my home.
I highly recommend the lanterns above and these plugin lights below. You can set them where they are on all the time (like in a dark hallway) OR just come on in the evening when a room or hallway gets dark. Or you can set them to where they only come on when the power goes out. In my hallway, I have them set as nightlights so they come on when it gets dark outside. Elsewhere in my home, they are set to only come on when the lights go out.
The other item that helped me maintain the little bit of sanity I have left 😉 was this guy below. Did I mention WordPress, the blogging platform I use, got an update in the midst of the blackout that crashed the blog?! It was so much fun calling tech support and troubleshooting the issue via my phone in the dark! Ugh!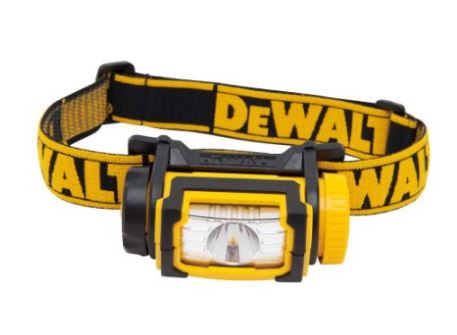 I was sooo bored in the evenings with no electricity/internet access. I really, really wanted to work on this puzzle I had started just prior to my last trip to Ohio.
Though the lanterns give out plenty enough light for regular tasks, there was no place to set a lantern behind my chair in my office that was close enough or high enough to shine onto the puzzle board. Then I remembered my little headlight lantern.
I purchased it back when I was building my potting table below. It really helped me to see exactly where I needed to cut when using my circular saw and later, my jigsaw while building the table. I'm a perfectionist about that kind of stuff–I'm sure that comes as no surprise! lol (Read more about how to build this potting table in this previous post: Build a Potting Table, Great for Parties, Too!)
Anyway, it was perfect for working on my puzzle last night, which made having no electricity or internet access a lot more bearable. My son also wears one for his late-night, outdoor grilling sessions. You'll find the DeWalt one here: DeWalt Headlamp. There are many other styles available here: Headlamp for Task Lighting.
It appears they've improved the one I have by adding an extra strap that goes over the top of the head. I like that! I may need to order the new, improved version.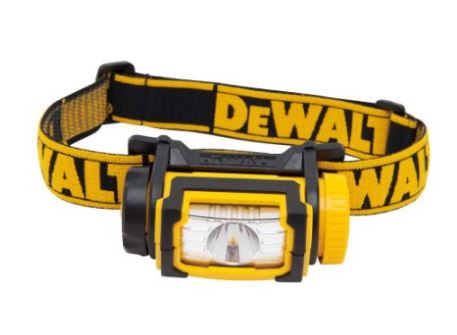 Since I still can't access the photos on my CPU, I'll save the table I was going to post this past week for next week's Tablescape Thursday. Hopefully, my computer will be back up and running by then.
I hope if you were affected in any way by Hurricane/Tropical Storm Zeta, that your life is moving back toward normal now. I plan to spend the weekend completing my puzzle and vegging for a bit. It's been a stressful week with storms, power outages, blog-crashing updates, and getting over this yucky cold I caught on my last trip out of town.
By the way, I had an absolutely terrifying thing happen to me a few weeks ago during my visit to the Emergency Room in Dayton, Ohio–where it turned out I had pneumonia. I've been trying to decide if I should share it here on the blog. Let me know if you would like to hear about it. I can't get it out of my mind and I'm still trying to figure out what caused it.
*If a post is sponsored or a product was provided at no charge, it will be stated in post. Some links may be affiliate links and as an Amazon Associate, I may earn from qualifying purchases. *