Happy weekend! Hope you're having a great one! I'm visiting with family right now so there's been a lot of Catan playing, cooking out, and assembling of cat towers and storage boxes. lol I'll share more on the storage part for Metamorphosis Monday. In the meantime, here are some of those things that made my life easier and a lot better during the month of June. (Catan Game is available here: Catan.)
I've mentioned these PJs a bunch here on the blog because they are my go-to pajama but also a favorite for lounging around in during the day. I'm wearing this pair shown below right now as I type this. They are just so cool and comfortable for summer! Can't sing their praises enough! You'll find them in quite a few designs and colors here: Cotton Pajamas.
June was the month I said goodbye to the beige outlets down in the basement. With all the trim painted bright white in that room, the beige outlets stuck out like the proverbial sore thumber.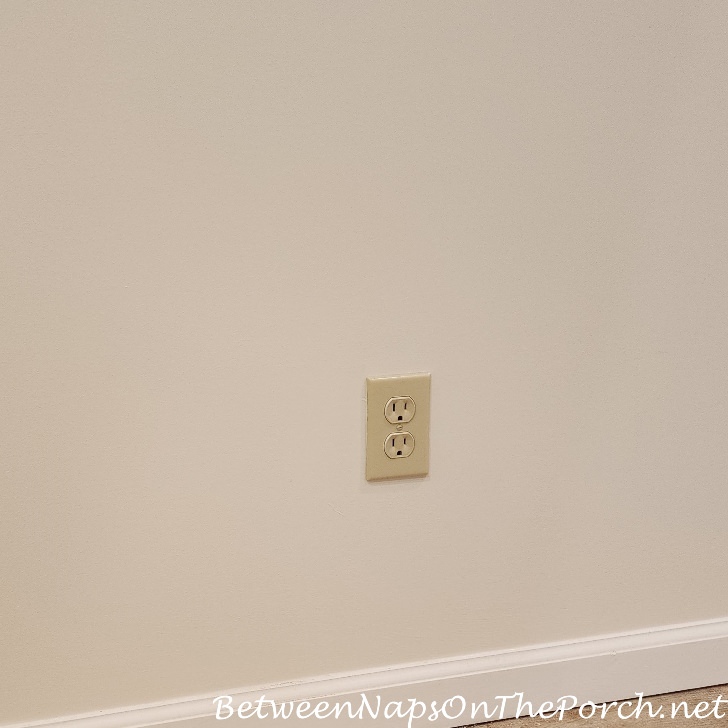 I purchased several packages of these white outlet covers–they come in sets of 5 per package.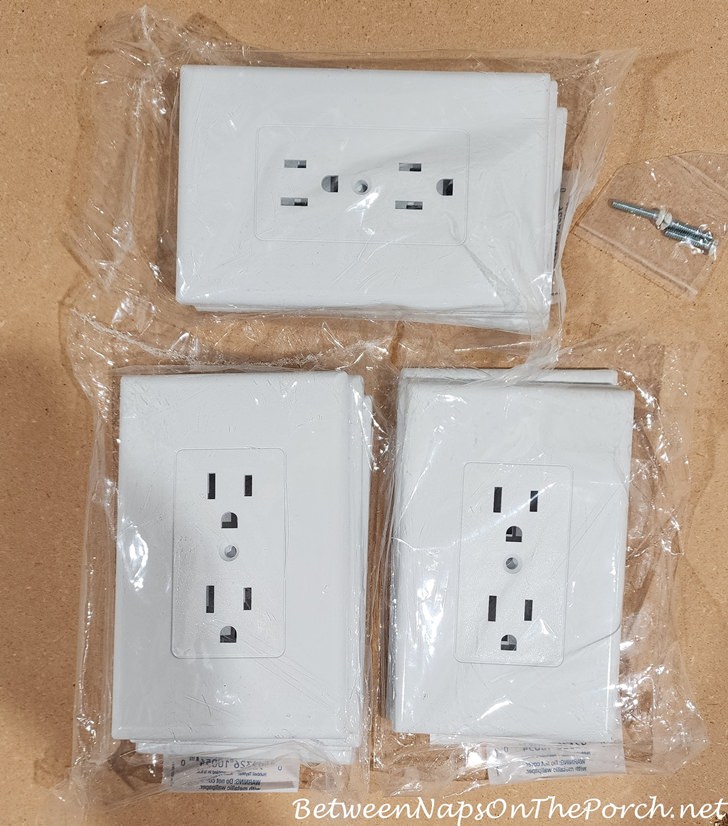 What a difference they make and they saved me a lot of $$$. I had two electricians quote me over $1,200 to change out 14 outlets and 6 switches. I still need to have the switches changed out, but at least the 14 outlets look so much nicer! You'll find these awesome outlet covers here: White Outlet Covers.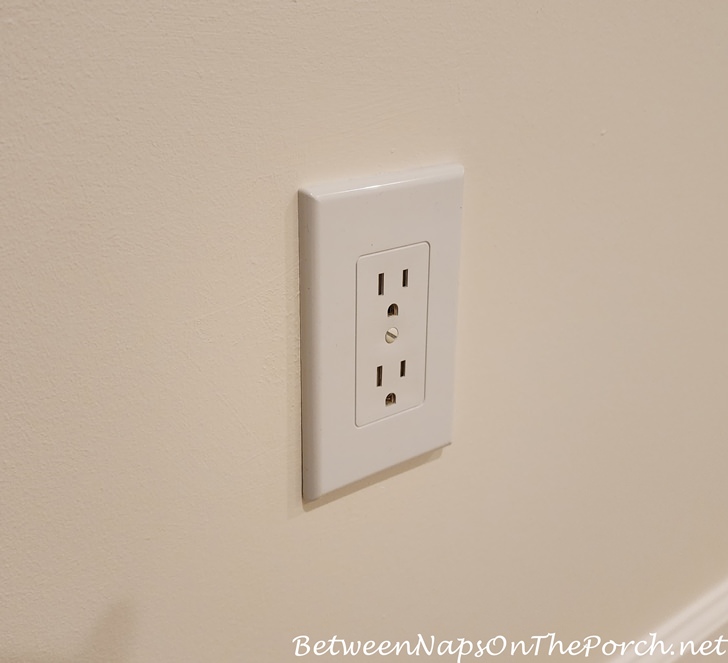 If I had to name my #1 favorite for the month of June, it would probably be this tape dispenser.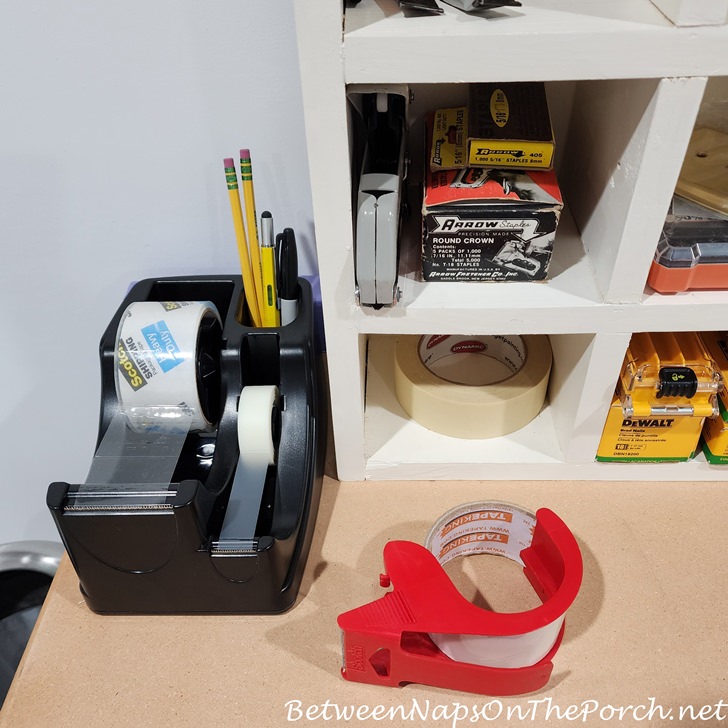 It replaced both of these awkward, annoying tape dispensers that I've always dreaded using.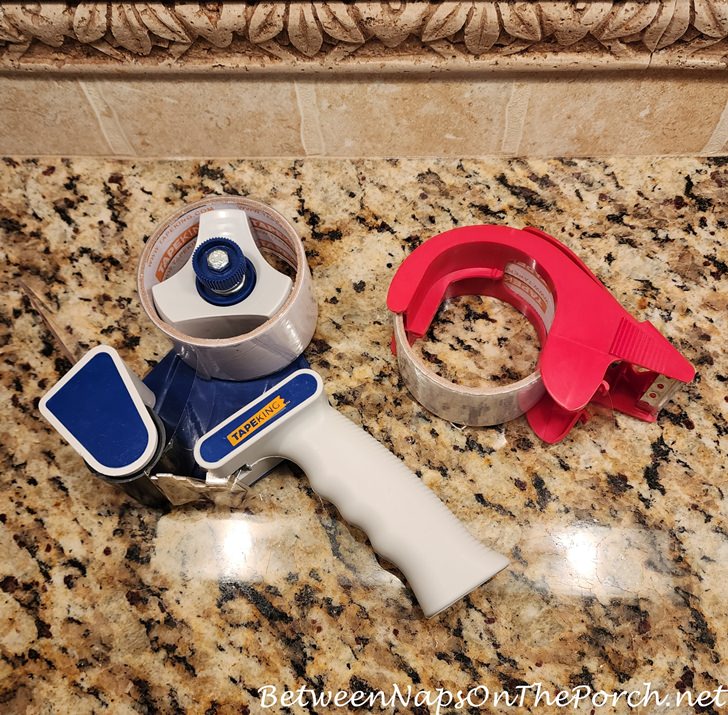 I love this dispenser so much, I ended up purchasing two–one for my garage where I'm always sealing up packages to mail before placing them in the car, and a second one for the basement work room where I occasionally need tape. Definitely a lifestyle improvement! Tip: When adding tape, be sure to snap the little tape wheel down and forward until it "clicks" into place. You'll find this tape dispenser available here: Tape Dispenser for Packing Tape.
We haven't had a chance to test these reusable water balloons out yet, but the reviews look great. Looking forward to trying these with my grandsons…they are available here: Reusable Water Ballons. Update: Water balloons have been a big hit and they almost fill themselves. When you fill up a bucket and submerge one, it fills with water and then closes all by itself. The boys are loving them!
My son loves his waterproof cooler light! It was a big hit! It's going to really come in handy this fall when it gets dark out so early in the evening.
It would also make a great stocking stuffer if you're like me and start your holiday shopping early. You'll find it available here: Cooler Light for Evening Parties.
Those are just a few of my favorites from the month of June. Happy summer to you! I hope you're enjoying these warm summer days and evenings! See you tomorrow for Metamorphosis Monday!
*If a post is sponsored or a product was provided at no charge, it will be stated in post. Some links may be affiliate links and as an Amazon Associate, I may earn from qualifying purchases. *