I must confess, this is my absolute favorite time of year to shop for clothes. I love it when all the vibrant, fun spring fashions start hitting the stores. The only downside is normally, the spring fashions are not on sale when they first start hitting the stores. But there's a sneaky way around that problem! I just realized yesterday when I got a little brochure in the mail, Talbots has a little hidden sale going on for its Classic Awards Members and I don't think you have to have an actual Talbots credit card to participate in their reward program. I think the way it works is as long as you have one their Loyalty cards, you can participate in this early bird, sneaky sales. I had one of their Loyalty cards for several years before I finally took the time to unfreeze my credit and open one of their credit cards. You can read more about the loyalty program (and join) here: Talbots Loyalty Card.
So about the sneaky sale, since I am a member of their Classic Reward program, I received a discount card in the mail yesterday for 25% off anything that's not currently on sale. Whoo, hooo! That means all the new spring fashions! So here's the important part that you need to know: to get the discount, the promo code that you enter when checking out is the word: CLASSIC.
I've been eyeing this gorgeous spring-green sweater for a couple of weeks–I love, love, love this color for spring! I especially like the ribbon design down the front where the buttons/buttonholes is located. I've had sweaters before that didn't have that and the button-opening would kinda flop all around and not lay properly, so I really love the ribbon detail! In addition to being beautiful, it's super functional, as well. It's the spring green that has my heart but if you'll find this sweater in 4 additional colors here: Beautiful Spring Sweater. (Don't forget to use the promo code CLASSIC when checking out to get 25% off.)
Whenever I shop for clothing, I always look at the fabric. I try my best to stay away from Rayons and acrylics because I don't like how they lay/fit my body and I don't think they hold up that well to being washed or even dry cleaned. I don't mind a blend that leans heavily toward a natural fiber, like cotton, linen, or wool because often those look great on and last. I was so happy to see this darling shirt covered with embroidered hearts is all cotton. Cotton is sooo comfortable and breathable for spring! Cotton and linen are my favorites when the warm temps arrive, but I also wear all my long-sleeve cotton shirts under sweaters in the fall/winter. They are just super versatile. I love the length of this top–very flattering and would even look adorable under a cardigan or visible under the bottom of a sweater. You'll find this super cute heart-covered shirt here on sale with the code CLASSIC here: Embroidered Heart Shirt.
If I'm not wearing my favorite Lilly Pulitzer short sleeve shirts during the summer, you'll usually find me in one of Talbot's long sleeve cotton shirts with the sleeves/cuffs rolled up or their wonderful cotton tunics. I took a lot of their tunics with me during my trip to Egypt a few years back. They were a blessing on that trip because they let all the breezes through but kept the sun off my arms.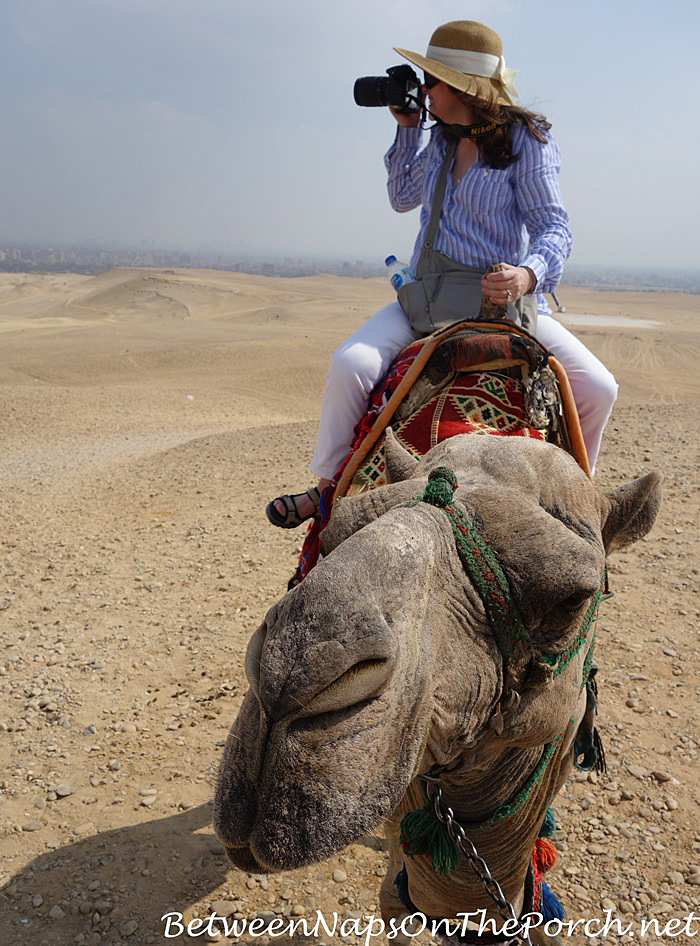 They must be super popular with Talbots' customers because I notice they bring them back every year, usually in different colors/designs. I'm so glad they do since they are one of my favorite styles! I really love this blue and white, vertical-stripe tunic! Blue and white is such a cool combination for summer–makes me think of Santorini–and vertical stripes are always so figure-flattering! Definitely recommend picking this top up while it's still available in the popular sizes. You'll find this shirt on sale with the code CLASSIC here: Blue and White Striped Tunic.
Here's another beautiful shirt for spring! I love the paisley design in fresh spring colors!
I especially love how the collar and cuffs are sewn with the cutest coordinating fabric! They are killing it this spring, so many cute, cute pieces! This beautiful shirt is available on sale with the code CLASSIC here: Paisley Shirt with Coordinating Collar and Cuffs.
You can check out all the new spring arrival here: New Spring Arrivals. Don't forget to use the code CLASSIC to get 25% off all the new spring clothes that are currently not showing on sale on the website. Happy Spring Shopping!
*If a post is sponsored or a product was provided at no charge, it will be stated in post. Some links may be affiliate links and as an Amazon Associate, I may earn from qualifying purchases. *