Have you been shopping the Prime Day sales? The sale started yesterday and is still going through today. I'm pretty sure today is the last day and there are quite a few goodies that are tempting me.
Some of the items I'm sharing below are included in the Prime Day sale and some are just things I've been eyeing that have great reviews. Several of the items I'm sharing are things I've purchased in the past that are included in the Prime Day Sale or that I think are priced very well. You'll find all the Prime Day Deals here: Prime Day Deals.
Recently I purchased this adorable tumbler, I LOVE the pattern! (Tumbler is available here: Lilly Pulitzer Tumbler with Lid and Straw.)
I just discovered it has a matching thermal cooler bag. It's not huge but it appears to be the perfect size for when I want to take along a few extra drinks with me on one of my trips north to see family. You can read more about other ways to use it here: Lilly Pulitzer Thermal Cooler Bag.
My favorite sweater shaver is finally back in stock. I love this shaver, so much so I've purchased two for use here at home and a third one for my daughter-in-love. It does a great job! You'll find it available here: Sweater Shaver.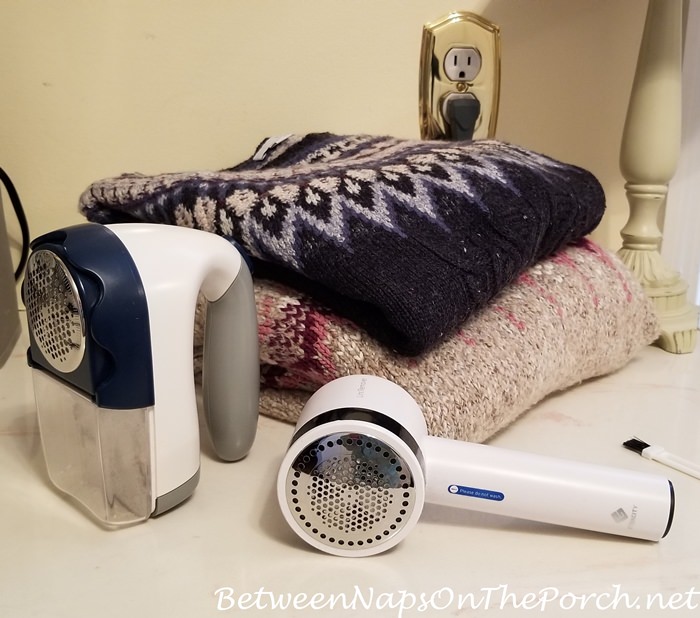 I am a big, big fan of Sperry duck boots–own 4 pairs! They are just sooo comfortable and the best shoes to wear when running errands on rainy days–and we have a lot of those here in Georgia! Duck boots look cute with pants or shorts, I wear them with both. I currently have this plaid pair in my cart, it would look so cute with my jeans/jeggings any time of year.

I love this pair, too! You'll find both these designs and many other styles available here: Duck Boots.
Love these Lilly Pulitzer, waterproof totes. They are perfect for grocery shopping and beach trips! These are available in a lot of different patterns here: Lilly Pulitzer Totes and here: Lilly Pulitzer Tote. I especially love the blue and white design below!
I love anything in a blue and white Chinoiserie design! This would make a great wedding shower gift…sooo pretty! They are available here: Chinoiserie Tea Towels, 3 Pack.
I wear shorty PJs in the summer but these have awesome reviews so I'm thinking of ordering a pair for fall. They come in a lot of different colors, check those out here: Pajamas.
These look so comfy and have great reviews! Actually, the PJs above and these adorable slippers would make a great Christmas present. Ummm, a good time to start my Christmas shopping now. These are available here: Furry Slippers.
I've always wanted a pair of the iconic Sorrel Boots. They are supposed to be amazing! I have a pair that's similar, but not the real deal. These are priced at half price so a great time to pick up a pair for winter. You'll find these here: Sorrel Boot Sale.
I don't currently use a Waterpik but I've heard great things about them. This is the best price I've ever seen for one! I think it may be a Prime Deal. You can check it out here: Waterpik.
I bought this game for my grandson back during the summer and we had sooo much fun playing it! This would make a great Christmas gift if you have little ones on your Christmas list. You'll find it available here: Guess Who Game.
If you've been following BNOTP for while, you may remember when I built a potting table a few years back. (See that post here: Build a Potting Table, Great for Parties, Too!) To build that table, I purchased several DeWalt products. The drill shown below gets used ALL THE TIME around here! It's invaluable for putting cabinets together, patio furniture, and all the other stuff I find myself assembling from time to time. I couldn't do without my DeWalt drill!
I've even used it with a ceramic bit to build tiered plant stands…see that post here: How to Make a Tiered Planter from Terra Cotta Saucers.
It's available right now for a great price that I think includes the storage bag, charging unit and the rechargeable battery below. You'll find this awesome deal available here: DeWalt Drill.
You'll find all the Prime Day Deals that are happing today here: Prime Day Deals.
Happy Prime Day shopping! Let me know what awesome finds you come across today so I can check them out, too!
*If a post is sponsored or a product was provided at no charge, it will be stated in post. Some links may be affiliate links and as an Amazon Associate, I may earn from qualifying purchases. *