I'm spending the day outside on the porch, scrubbing down the walls and cleaning off the mildew and yuck caused by months and months of almost constant rain. Boooooorrrrring job. To pass the time, I headed upstairs and grabbed my iPod so I could listen to some of my favorite podcasts while I cleaned.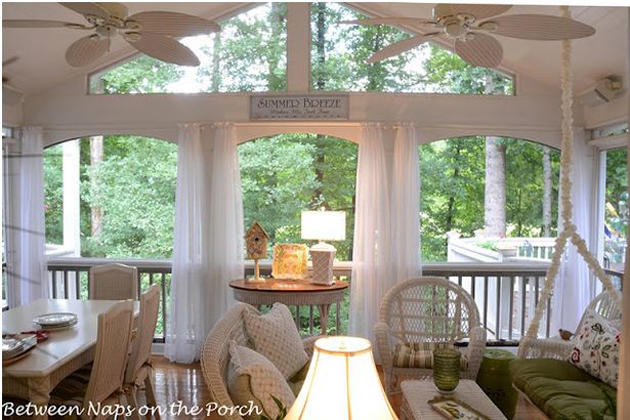 I noticed in iTunes, the ladies at The Skirted Roundtable (Linda, Joni and Megan) have a new podcast up. I just about fell off the ladder when I realized who they were interviewing: Mario Buatta! Yipee!
His book, Mario Buatta, Fifty Years of Amercian Interior Decoration, is due out next month. I rarely ever pre-order a book (have done it only once before) but I've had this one on pre-order since the day I first heard about it in early May.
It's 432 pages long and 1.9 inches thick! Wow! This is a big book! If you think you want it, don't wait too long to order. During the interview Mario said he has no plans to ever write another one. I guess that's why this one is so big, it covers his whole career!
Mario is his usual humorous, entertaining self and the stories he tells are a hoot! I can't wait to get my hands on the book because he revealed during the interview, in addition to photos of his stunning rooms, the book is filled with fun stories about the people he has met and the adventures he has had over the last 50 years of his amazing career.
In case you wondered, he is still working! Currently he's working on a huge home in Florida with 51 rooms!
I listened to the podcast on iTunes. Hopefully it will be up over at The Skirted Roundtable by the time you read this. If not, subscribe to TSR in iTunes and listen there. I think interviews hit iTunes before they show up on the blog.
Thank you Joni, Megan and Linda for the interview. I loved it and will listen again!
*If a post is sponsored or a product was provided at no charge, it will be stated in post. Some links may be affiliate links and as an Amazon Associate, I may earn from qualifying purchases. *