Welcome to the 609th Metamorphosis Monday, a blog party sharing fabulous Before and Afters!

There's a new guy in town! Do you see him there on my counter?
Each time I visit my son, daughter-in-love and grandchildren, Nancy cooks up the best meals in her Air Fryer. I've been hoping to add one to my kitchen and I finally did that this past week.
This is the one I chose. I love that it has two baskets! With two baskets, I can cook two different foods at different speeds and temps. Or, I can just prepare a double batch of one food. With two bins, this one holds a lot and will cook up 8 quarts–4 quarts per bin.
Another feature that's pretty cool is if needed, it can make whatever you're cooking in each bin, come out ready at the exact same time so one food doesn't get cold while the other one is still cooking. So smart!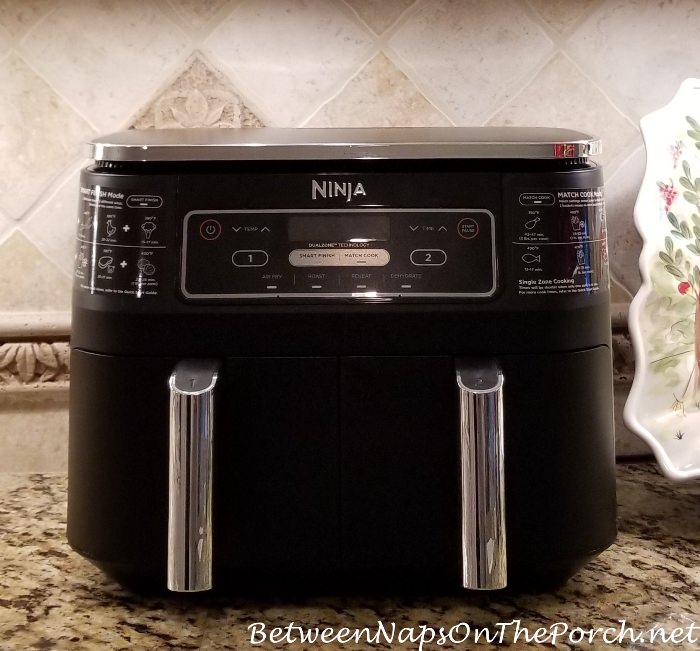 Last night I cooked up a couple of chicken breasts and they turned out great!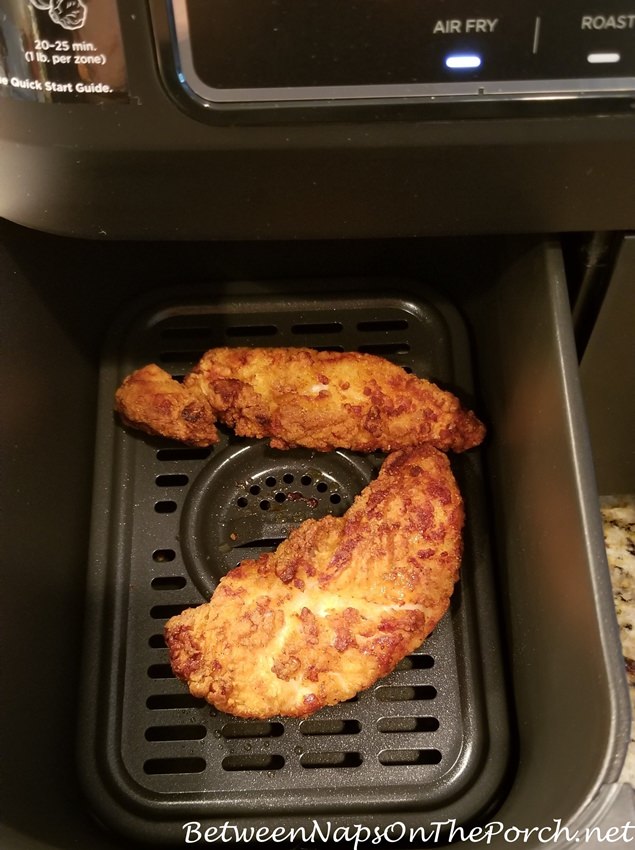 In the other basket, I air-fried a small package of frozen broccoli. I cut the chicken open (that's why it looks that way in the photo) just to make sure it was cooked all the way through, and it was.
I didn't use any oil, just air-fried both the chicken and the broccoli as it was right out of the package. I'm going to purchase some avocado oil (that's what Nancy sometimes uses) just in case I do need to use a bit of oil while cooking something in the future.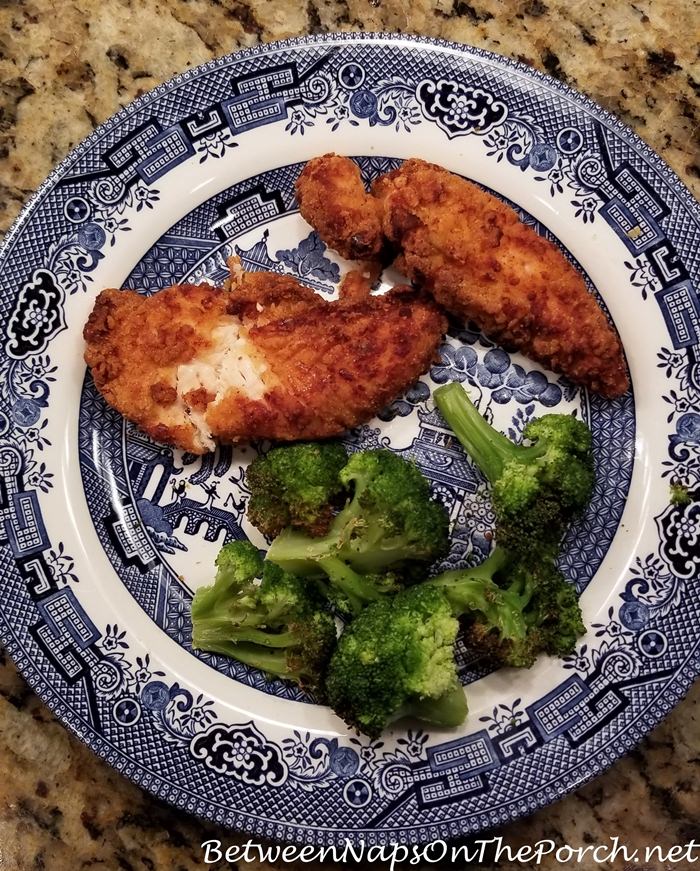 I found this air fryer super easy to use. It came with a quick start guide so once I washed out the little bins, I got right too cooking. The double baskets that let you cook different foods at different speeds/temps is new technology, I believe. I haven't seen one like it anywhere else.
When I purchased my air fryer, it arrived in just two days, so very fast shipping. I purchased mine here: Air Fryer.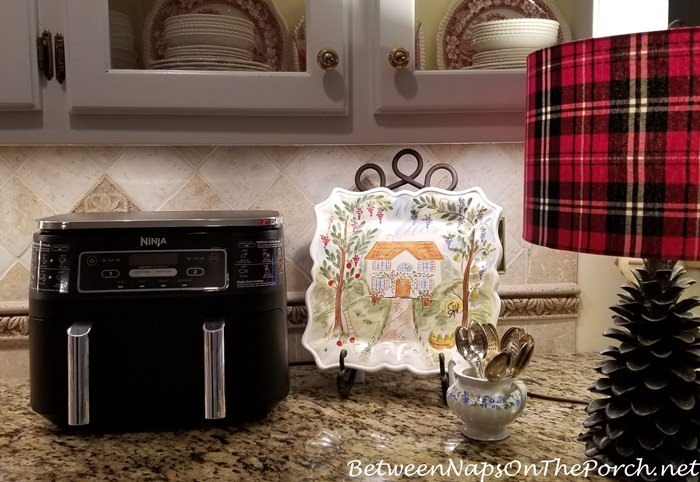 I have another update I'm looking forward to sharing, will do that real soon! Looking forward to all the wonderful Before and Afters linked for this week's Met Monday!
Pssst: Did you know Between Naps On The Porch is on Instagram? You'll find me on Instagram here: Between Naps On The Porch.
Like to know when a new blog post is up and available to read? Subscribe for email updates, it's free and your email will never be shared.
Subscribe for free post updates via email here: Subscribe.
Metamorphosis Monday
Metamorphosis Monday is a party that's all about Before and Afters. Please link up your Before and After projects like DIY projects, room makeovers, craft projects even recipes. Any Before and After is great! Please do not link up Table Settings, save those for our Tablescape Thursday party on Thursday.
If you are participating in Met Monday, please link up using the "permalink" to your MM post and not your general blog address. To get your permalink, click on your post name, then just copy and paste the address that shows up in the address bar at the top of your blog, into the "url" box for InLinkz when prompted.
In order to link up, you'll need to include a link in your MM post back to the party so the other participants will have an opportunity to receive visits from your wonderful blog readers.
Update: Please do not link up table settings/tablescapes for Metamorphosis Monday. Please save those for our Tablescape Thursday party on Thursdays. Recipes are fine because that's definitely a "Before and After" but please save your beautiful table settings for Tablescape Thursday. Pretty vignettes (transformations) you've created on atop a chest or somewhere in your home are great for our Before and After party, but let's save the actual table settings for Tablescape Thursday.
This party has ended, click button below for the links to all who participated.
*If a post is sponsored or a product was provided at no charge, it will be stated in post. Some links may be affiliate links and as an Amazon Associate, I may earn from qualifying purchases. *